salty9 wrote:

The sisters would probably argue that your ES envoi - ""Live simply. Love generously. Care deeply. Speak kindly. Leave the rest to God..." all the best, Dave" is the result of their guidence.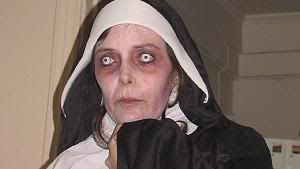 And anyone who went to Catholic School would argue that it's IN SPITE OF their guidance. You want a good fighting pitbull, just let the nuns raise it. If I have kids of my own, they better keep their distance. Most of my classmates didn't turn out well at all.
Yeah, moose, did you have any of the nuns that wore the huge rosary like a belt then yanked it off to use as a cat of nine tails?
My legendary nickname I dished out was 'Sister Kathleen Marine.' Odd thing is she LIKED it.