I just paid for my first opportunity to test the oil-burner at Wanneroo raceway. D-grade racing! What better way to get to know a brand new 170 hp race bike than to mix it up with a bunch of D-grade racers
I have a pair of paddock stands on their way, tyre warmers ready to go, a 15 litre fuel can, new leathers should show up early next week. The only thing missing is a motor vehicle to carry me and the bike up to Wanneroo. D'OH! The only problem with having a non-road registered trackbike.
If I can do 71 seconds on a 250 kg blackbird with road tyres, I reckon sub 69s should be broadly achievable even for me. Lap one turn one race one... watch out
On the elctric bike front, I have been thinking of ways which I can get more room out of a bike. The AFM140 is actually a very narrow motor, so there is still the prospect of replacing the swingarm with a 'hollow pivot' arrangement. Then the back of a '07 GSXR frame can be hacked to fit this in, and move the suspension to sit above the motor.
I gather this stuff is the domain of smarter folks than I, but I also know that running a jackshaft to the drive sprocket is pretty complicated and wasteful, and uses up all the available battery space.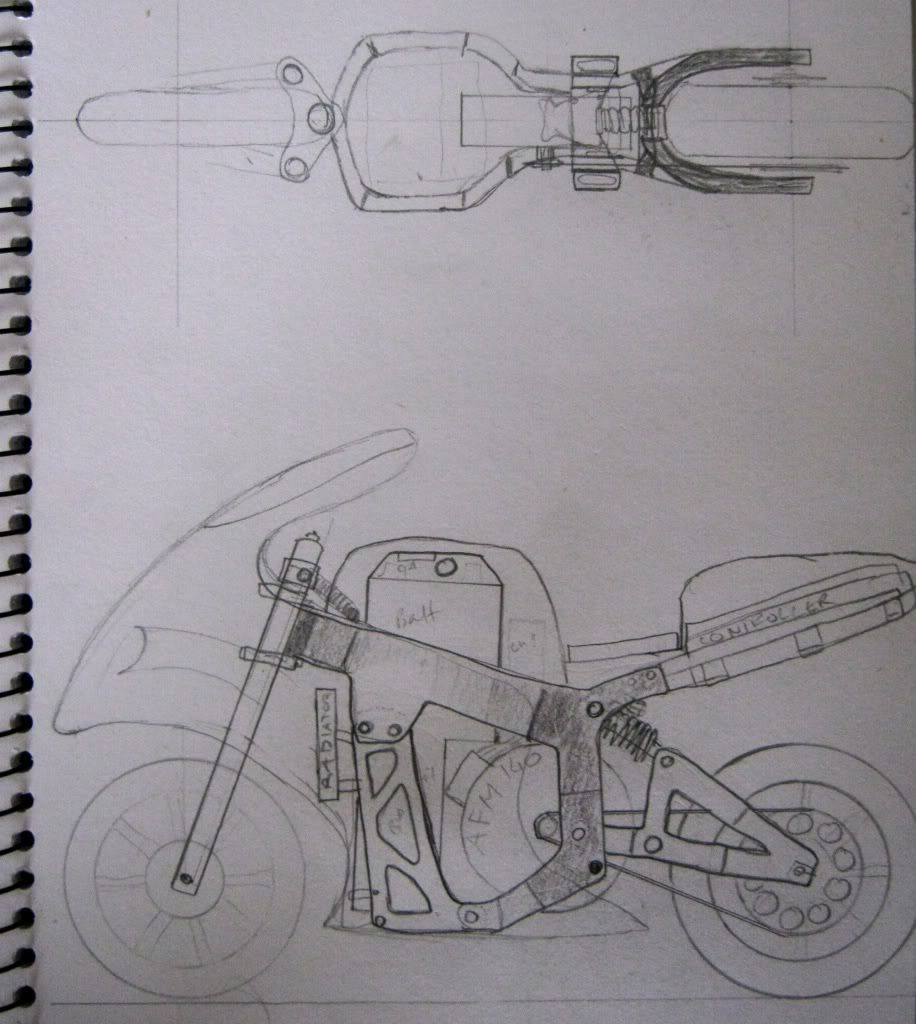 If I was to get this fabricated, how can I get it done in the cheapest yet lightest way possible? Laser cutting? Milling? Both? The bends and curves won't be easy.