Thanks AJ, but like you if you want A123s I'm inclined to go with Cell_Man. I know he and his cells deliver
I still need to find a way of making any kind of cell fit, and so far these Turnigy's are looking a bit more versatile.
On the termination front, I tried to find a plastics shop open on a Saturday morning in Perth
Who was I kidding, everything's shut. Anyway, I found two bits of acrylic (Perspex) which added up to 6 mm, which is how much I plan on threading on my proposed acetal front plates. I drilled with a 3.2 mm bit, and threaded with an M4 tap. It's so nice threading plastic - just belt it through and reverse the drill. Awesome
I tried a bit of aluminium (ideally I'd use copper) which is 2 mm thick, and a couple of star washers to bite into the plate. The thread went in smooth and tightened quite nicely.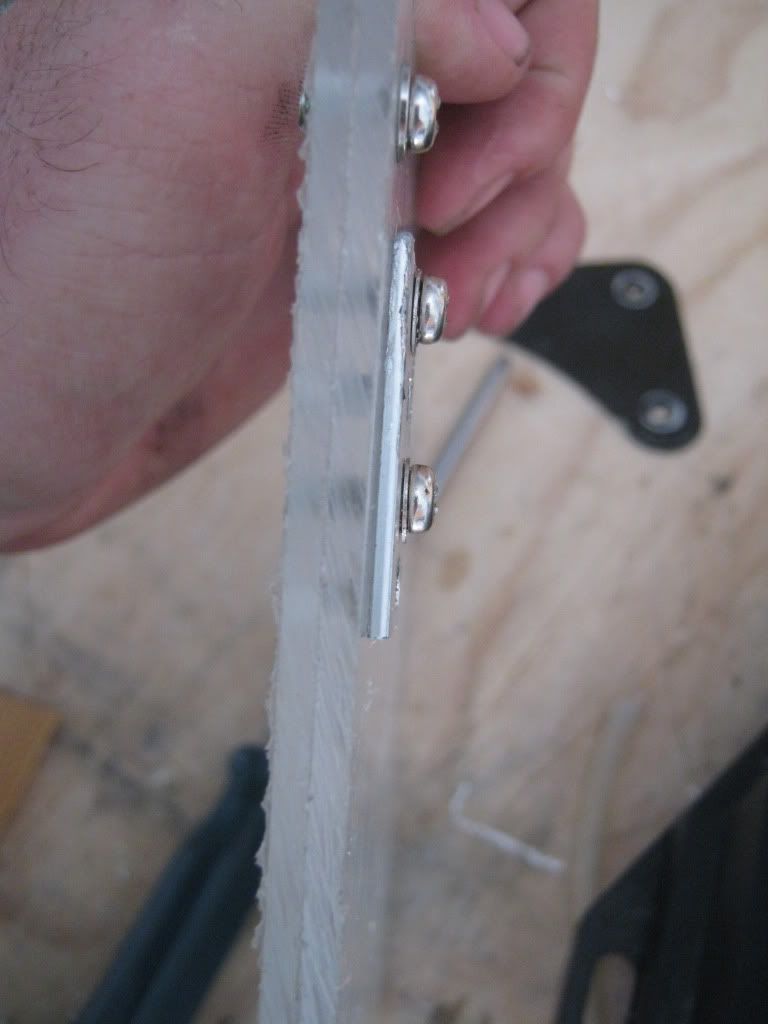 So I added a bit of PCB material (1.5 mm thick) and found that there was about 1.5 mm of missing thread on the other side. Not ideal, unless I can get my hands on some 12 mm long M4 screws.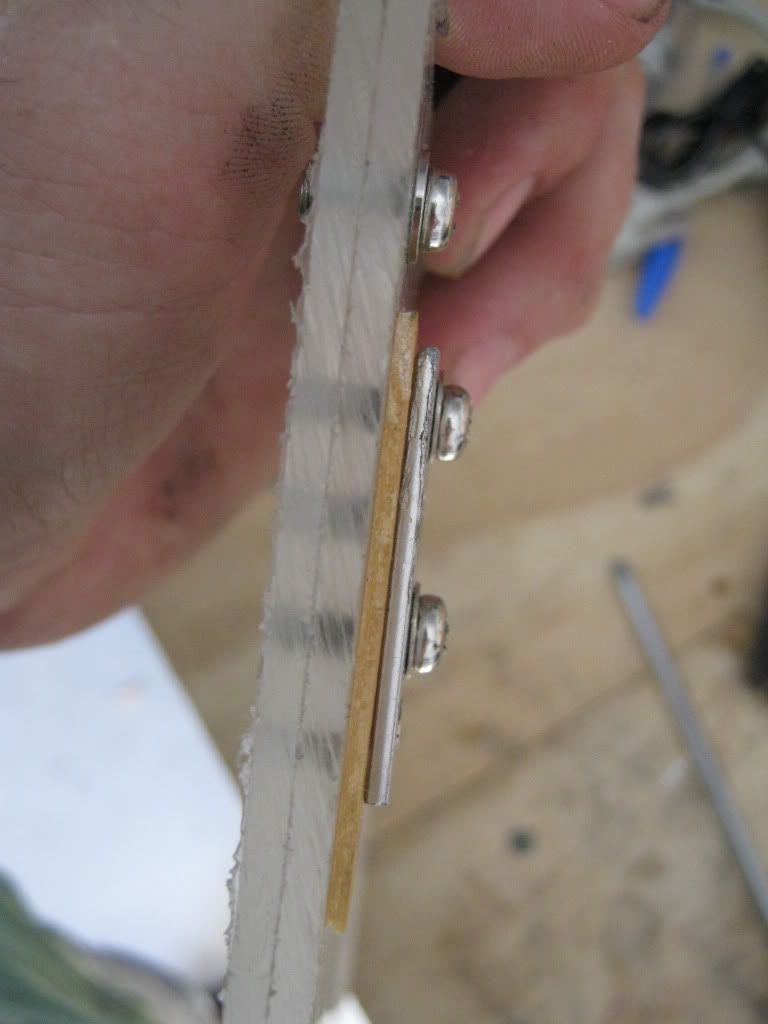 So it would seem that 6 mm worth of thread through plastic can still provide some reasonably good tension between the PCB, the cell tab (0.25 mm) and the copper termination plate.
All is not lost