Temperature monitor is installed.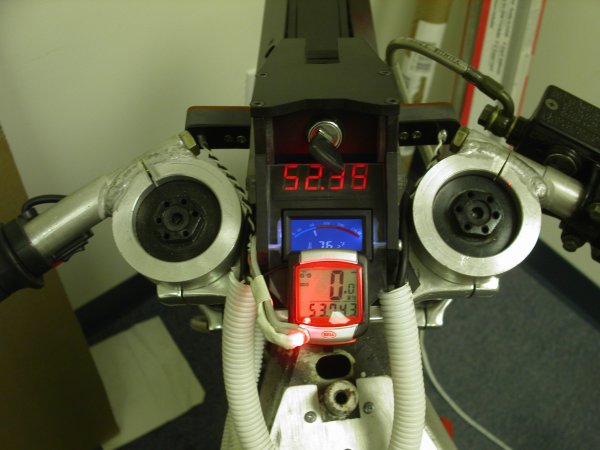 And the charger is swapped out for a 48 volt model.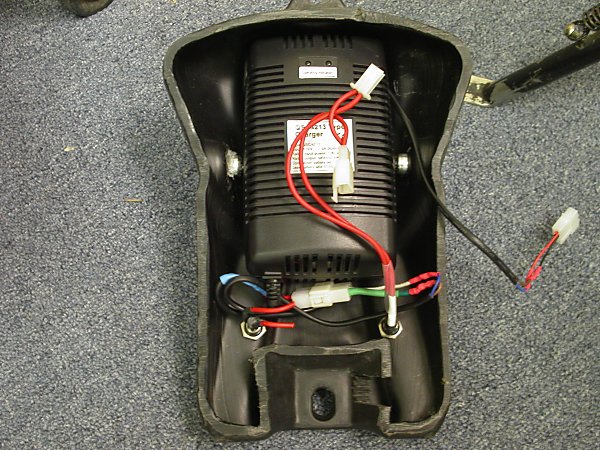 I can do some test runs tomorrow.
FrankG wrote:Series is half the speed, while Parallel is half the torque.
That sounds right. I get the two terms flip-flopped in my head pretty regularly. Parallel will be twice voltage current. Where-as a series setup will be half the voltage and current per motor. At least presumably, but in Series the motors will have much more current draw overhead before you reach their rated wattage.
Series makes a great 1st gear or "limp mode". I was previously tempted to build this bike in series setup with a 72V battery pack, but I couldn't find any brushed motor controllers in 72 volts.
I looked at different parts to accomplish the change from a toggle switch (which would be way cooler), but using high amp relays to make the change would be kind of expensive.
Doing it from a high amp switch/breaker or an Anderson Powerpole connector set would be more cost effective, if not quite as simple.