I made the other plate from aluminum, with the same hack saw. Fun as hell
Exhibit A: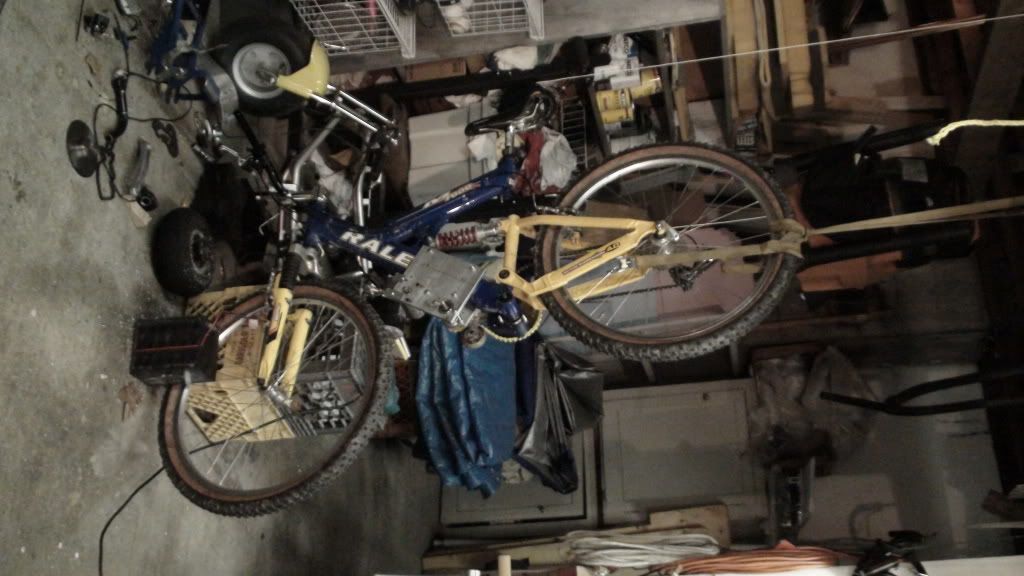 This is what my bike looks like right now. It is hanging from the ceiling, I'm not really sure why.
B: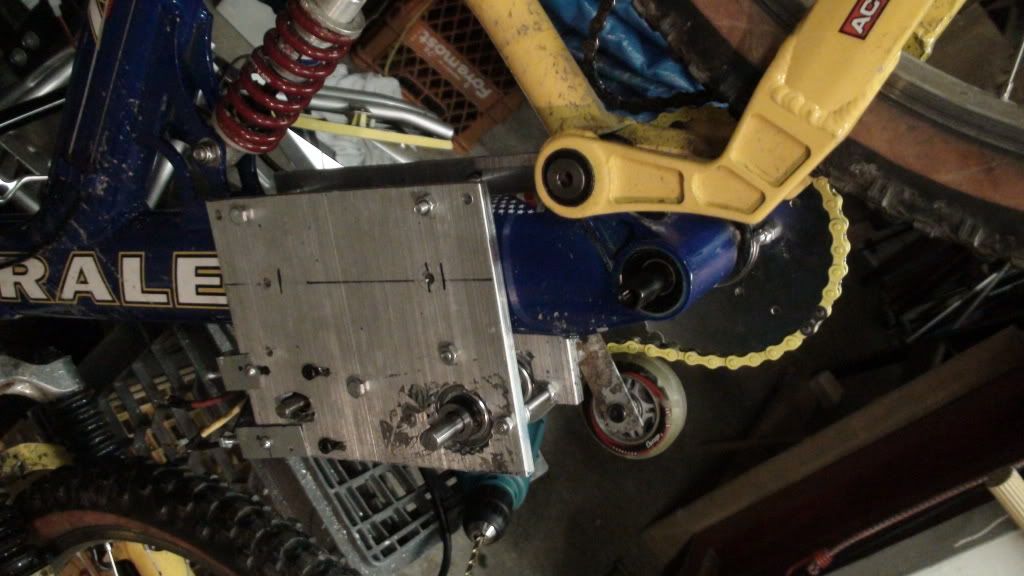 C:
I assure you, the rubber bands on the chain tensioner are temporary
D:
Comments, criticisms appreciated!