This is a continuation of the rear fairing build, so instead of adding the front to the "rear" build post, I started this one.
After my first major miscalculation, I started with my original idea but with a twist, I made the cargo pods out of ABS instead of
coroplast
for strength.
I gotta say the
coroplast
has me spoiled! So much quicker and easier to cut the coro than ABS.
Pics:
Don't worry this isn't how far out the pods will be, this is what they are until I "fold" them back and leave something about the same width as the rear.
I plan on just using the top 4 layers starting with the first flat piece short of the shaped pieces making the radius of the top, and then I will make my own design to finish the bottom and include coverage for the pedal area.
Pretty happy with how the arch turned out, but it's just a bit lop-sided (look closely on the left side it's got a flat spot where the right is rounded) so I took another hour or 2 fixing that.
Bending the shorter tabs on the front part proved a bigger challenge, as I had to clamp from the back side and heat the front, where normally I would heat something and bend it over a straight edge, the rear "straight edge" method was a success although not as pretty as it could have been, it will be covered in coro on the sides where the beginnings of a fairing will start and wrap around the front avoiding most of the conflicts with cables and such.
I have found a good set of plans on-line for a tail piece that i will use with some modifications for the front (mostly where some pieces are joined together at a seam I will just have one large piece creased and bent instead of separate pieces zip-tied together).
http://i278.photobucket.com/albums/kk95/terrystinnette/tailboxlayout.jpg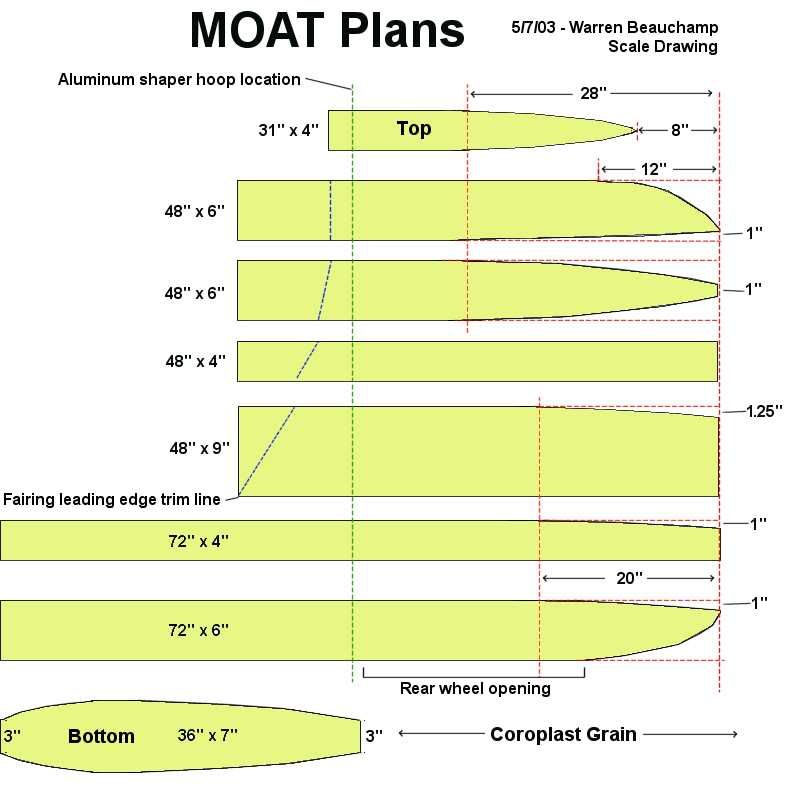 http://i278.photobucket.com/albums/kk95/terrystinnette/ticuda-tb5.jpg