Hi there, I'm new to this forum.
I installed my 200watt kit on the weekend and have been riding around the block as well as commutting few times. It's great fun!
I was initially worried about the legal limitation of 200watts, being not sure what that means. But so far I'm happy with the performance. It does not accelerate well, so what I do is pedal to certain speed, normally 25-30kph and then let the motor hold it there. It works very effectively.
The throttle is bit bulgy and interfere with shifting operation so I moved it to the left handlebar. It works out nice.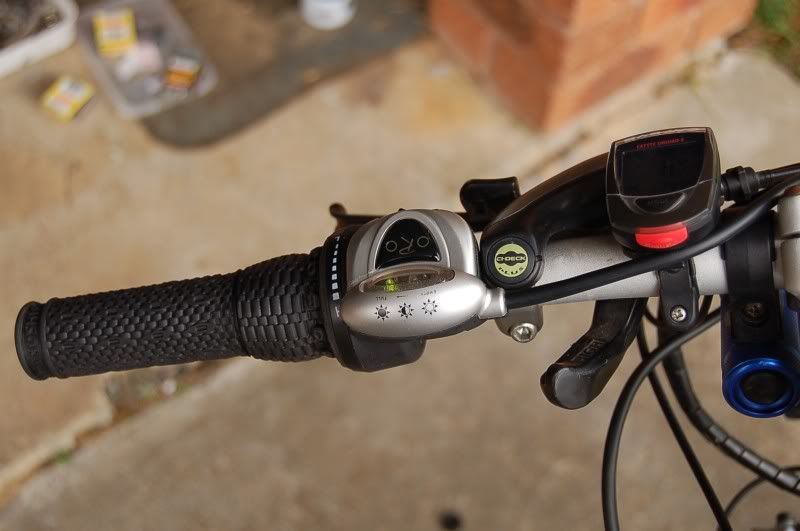 I'm reading up on battery technology, how to treat the LifePO4. Apparently for the first few cycles it should not be utilised fully? At the moment when I charge overnight, the charger says full (green LED), but when I press the indicator on the battery, only 3 out of 5 (or 6 I can't remember) lit. Perhaps it requires bit of time?