I thought i might start a thread for my latest project. (I think i am going to need plenty of advice for this one).
I have been looking for a suitable full suspension bike as a candidate for the next project. Requirements were, cheap, good condition, steel frame and local to me for collection. There are many aluminium framed bikes to choose from and i quite liked the look of a D/H style of bike, but I am 50+ years old……
So setting my sights much lower i ended up with this. Much more my style
A 1998(ish) full suspension GT-LTS one owner never raced and little use for a princely sum of £114 (and it was only 30mile to collect it).
The 19" frame is just about the right size for me and there is a nice big triangle to fit all the batteries and electrical stuff.
After a long wait my BPM code 10 hub arrived from Evassemble just after christmas. The hub was held up in 'customs and excise' and i had to pay a £30 fee before the couriers would deliver it.
Once paid, it arrived next day.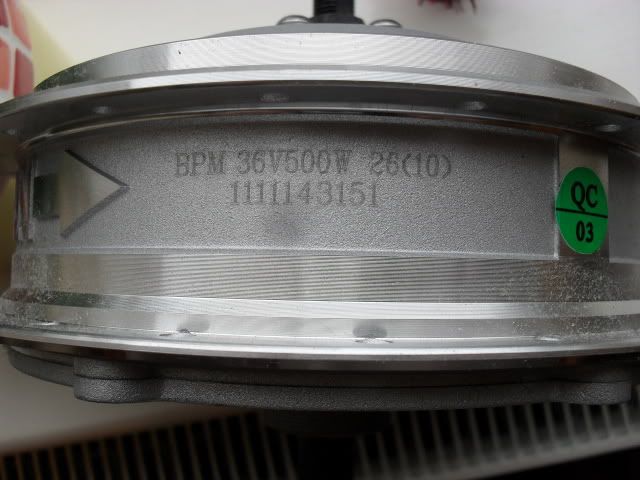 I had bought a new 36 hole MTB rim in readiness some while ago, so it was straight onto the pc and get some spokes ordered.
While waiting for the spokes i decided to fit the hub to the bike and see how it fits.
The drop outs on the rear frame were very shallow in depth, so i had to file them deeper for safety.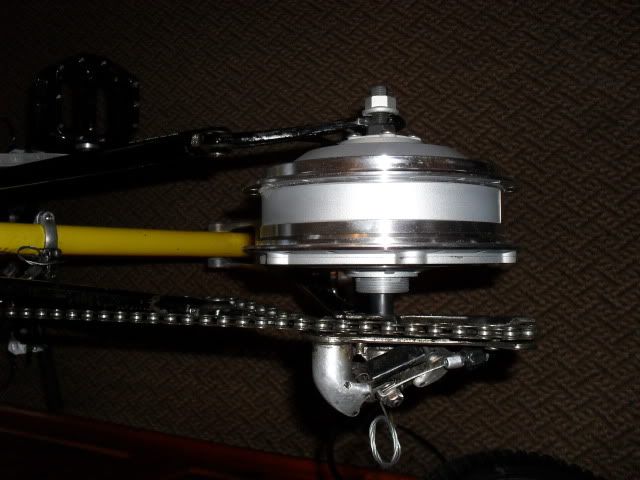 The flats on the spindle are now firmly located within the slot. I could have filed it deeper but i already planned to have torque straps.