Putting a race bike together for the Bairdco race with a total budget of zero dollars.
The bike:
Farfle's old Genesis frame. Traded for my old Cadillac frame
"Front" Wheel: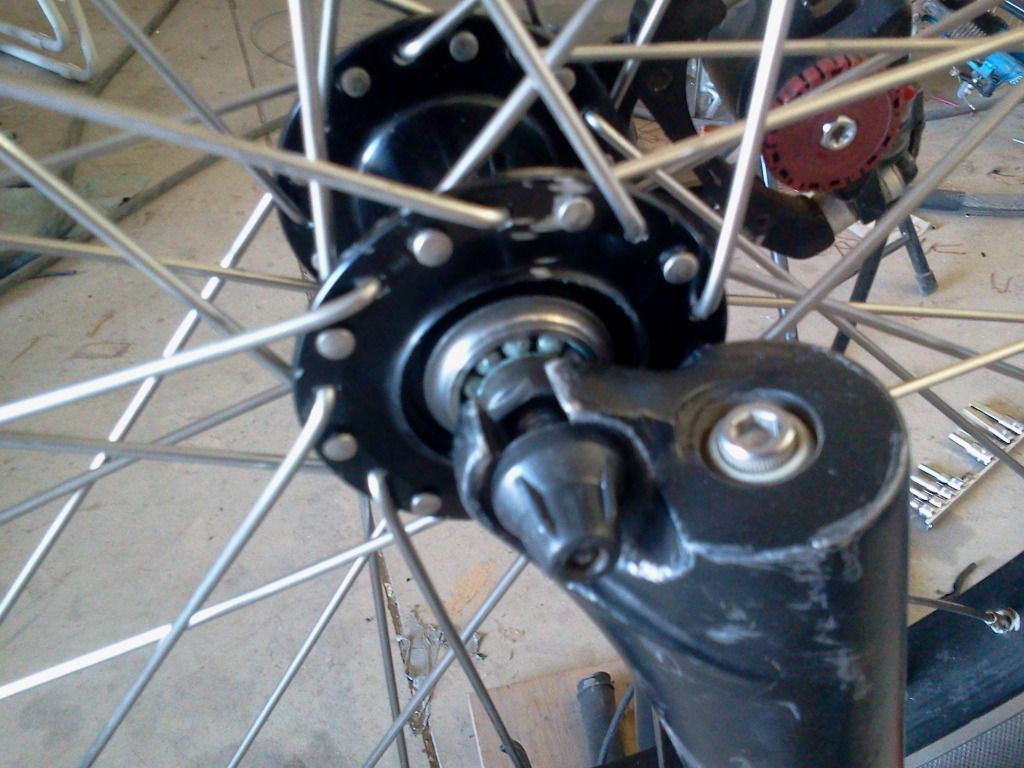 We didn't have a hub that had the right number of spoke holes and a disk brake mount, so we took a rear hub and machined off the freehub assembly and then machined in a bearing race
Batteries:
I already had two 6S 5Ah turnigy packs, but that's not enough to get through the course. Got permission from a friend to borrow his four 6s 5Ah packs to get 66v 10Ah
More info to come later.