I bought a bike a while ago off craiglist that I though would be a good candidate for a light geared build. The bike is a ORIGIN8 CUTLER 7 and I chose this bike because it had a 7 speed rear setup and a single crank so installing an ebike kit would've been a breeze. Plus the frame is hi tensile steel and not aluminum. Here are the pics of the bike;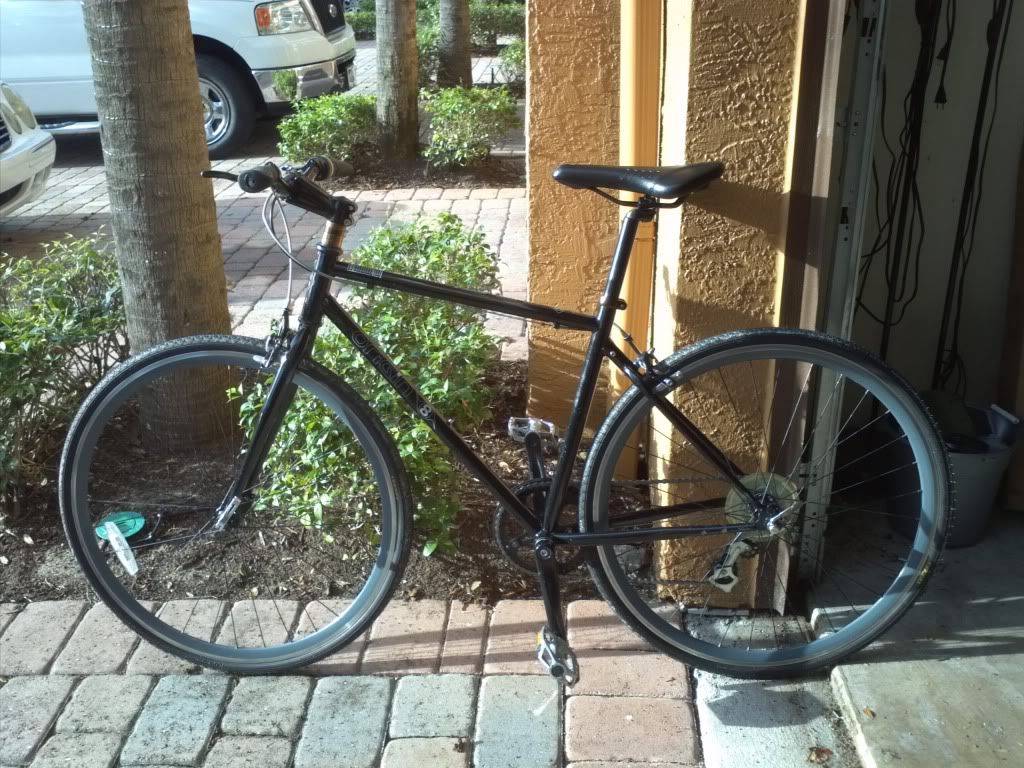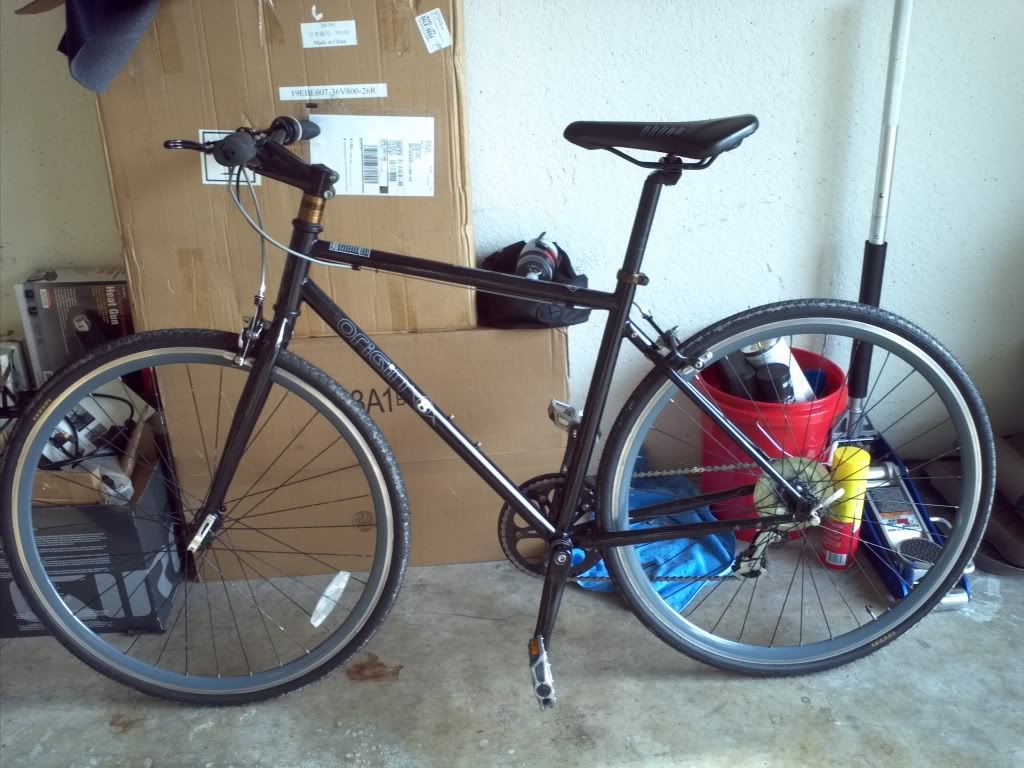 After that I decided for a cell_man MXUS rear geared motor with his DNP20 7 speed freewheel. Best price I could find for a motor/wheel without the controller or throttle. It arrived from china to west palm beach florida in about 2 weeks
. Here are some picks of how it arrived and showing how well Paul packs these kits.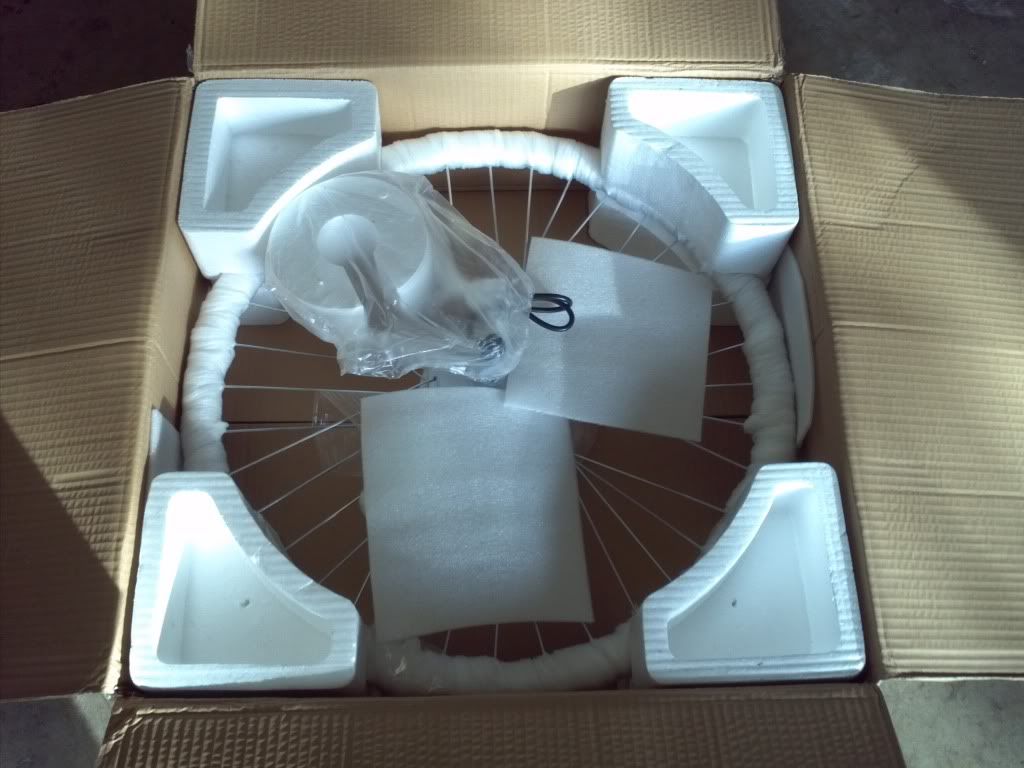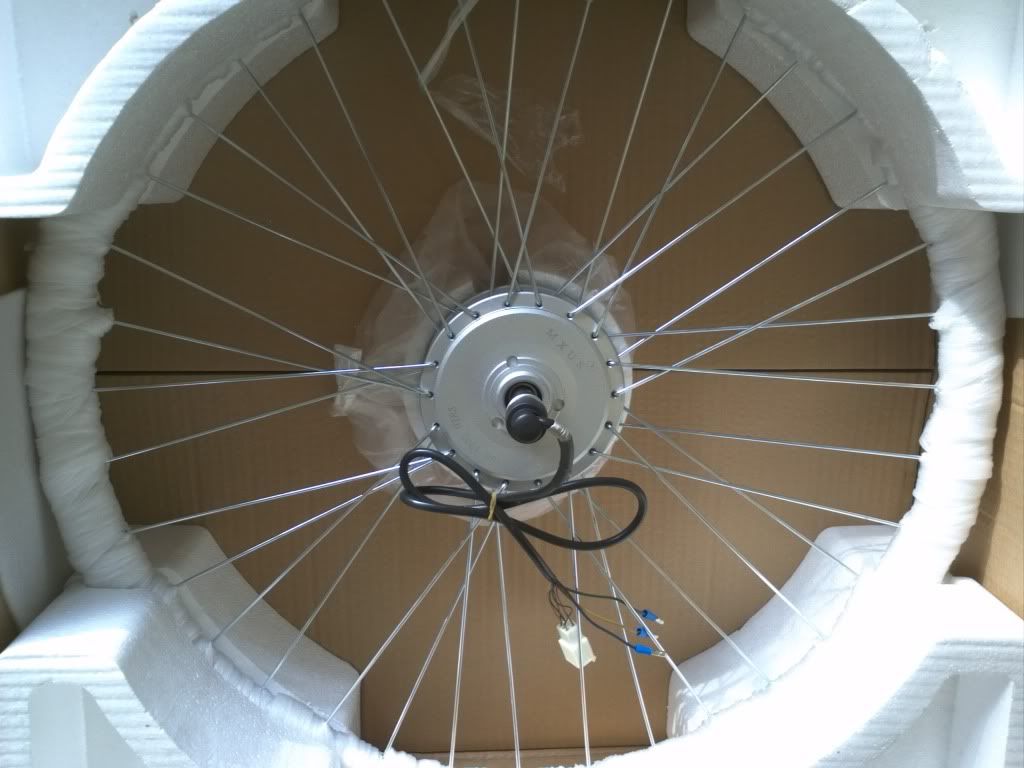 Then I proceeded with the install. The fit was PERFECT. I never had an easier install.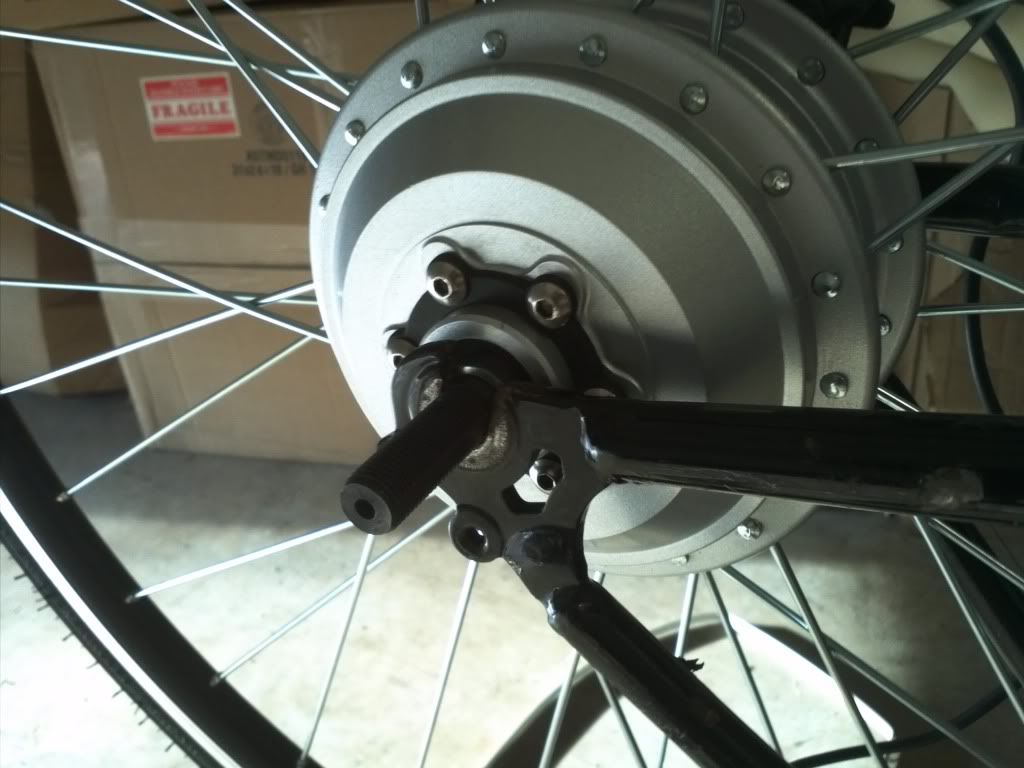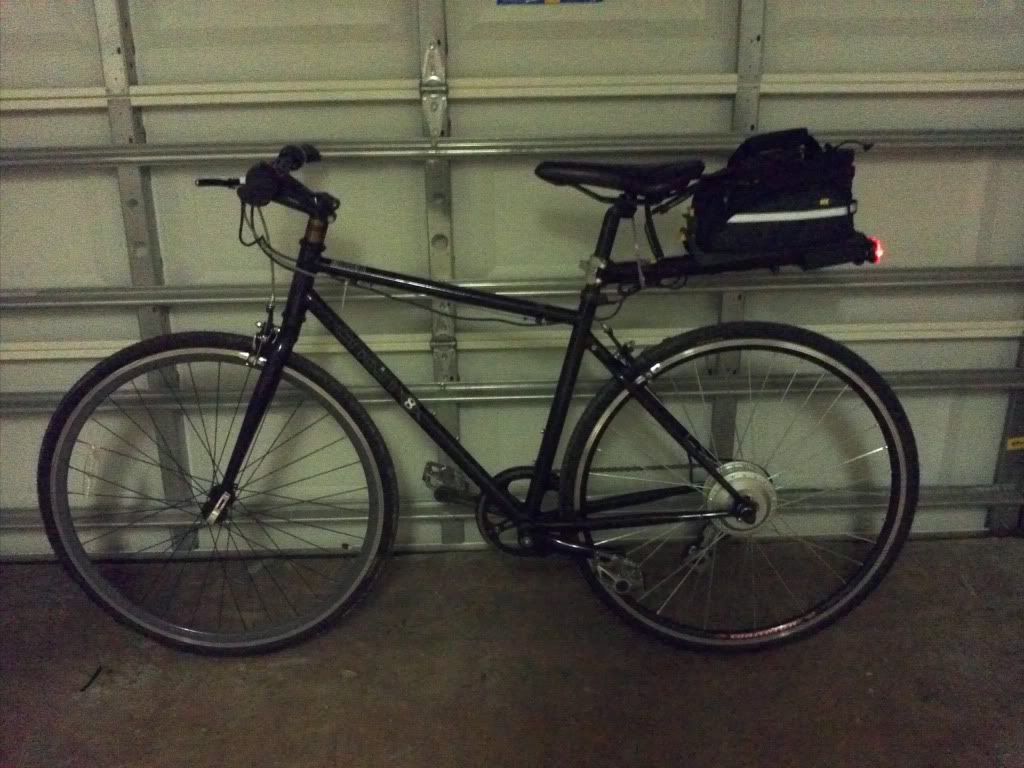 I used a sensorless controller I had laying around from an old aotema kit. The controller is 36V 18 amp really small. I am building a couple of lipo rear bags that I can swap but at the moment I'm testing it with a li-io pack 10S6P with a total capacity of 15.6Ah. For now it is holding and the sag ain't that bad. As for the kit.
I LOVE the sound of this little motor and how it responds. Even at such low amps it is really good in keeping me at cruising speed. This bike will be the spare bike for when my main commuter bike is not working or not charged in the morning. My next test is to measure real world consumption. I already know these motors are really good. I also have a couple of 6S lipo bricks I'll throw togeter and make a 12S pack and test it at that voltage.
So far I'm happy with the kit from cell_man and the bike was a perfect fit for this kit. I'll keep making changes to it and updating this thread.
I'll probably make an enclosure from ABS for the triangle and ditch the rear rack and bag add some fenders etc etc. You know how it goes.
Update 9/04/12
Fenders Installed!
Next work is to ditch the rear rack and bag and finish the triangle enclosure. I'm thinking 15S3P A123.. stay tuned