MWkeefer,
Thanks again, I modded onother 6fet this afternoon & tried your settings. It seems to hold true on the 116 chip also. I am getting 8650rpms with no load at 46v
Thats about 300rpm improvment. My no load current on the 80/85-170 is right at 7 amps.
I have added monster heat sinks to these baby controllers. Should help if I get into a thermal situation.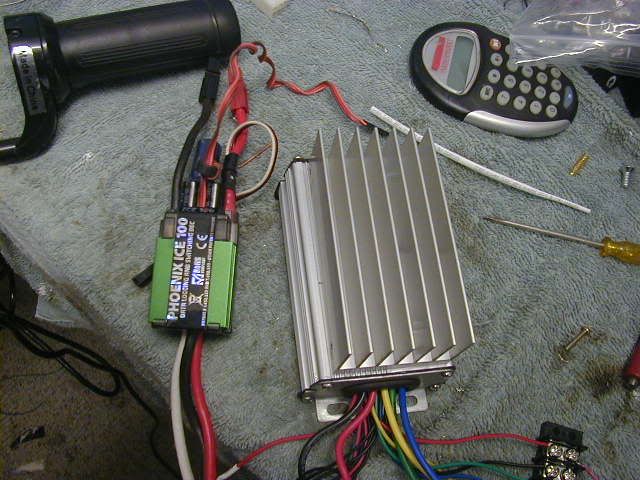 this is all bolted to the outer case after lapping & adding artic ice hea sinking compound. (stuffs kinda pricy)
here is the 1st one with 10gage wires & a monster heat sink bolted right on the fet's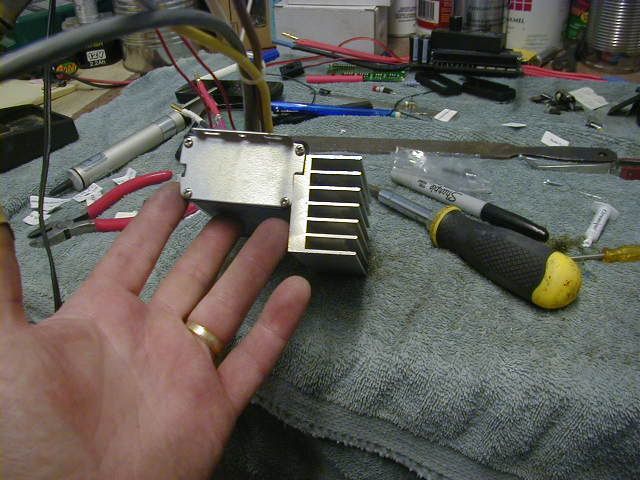 been a long weekend of modding controllers & meanwell's. Nice now every thing is working