Hello all. With the help from members here, and with countless hours reading and studying this forum, I am pleased to have completed my first electric bike build. My 1st ever e-bike was a Currie E-Zip, which I used for 2 years. But as I get older, I get heavier
, and it was time for me to get a more powerful bike. After shopping around, I figured out that for me and my size, 6'-1" 220lbs, I was going to have to build one myself to get it right.
This forum gave me the information and motivation to make this bike, which I have named "The Falcon".
Most of the tech information is in my signature already, so I won't repeat all that. The battery packs are in the hard sided panniers which I had on the E-zip, and the controller is inside the rear trunk.
So, let's get to the photos, eh?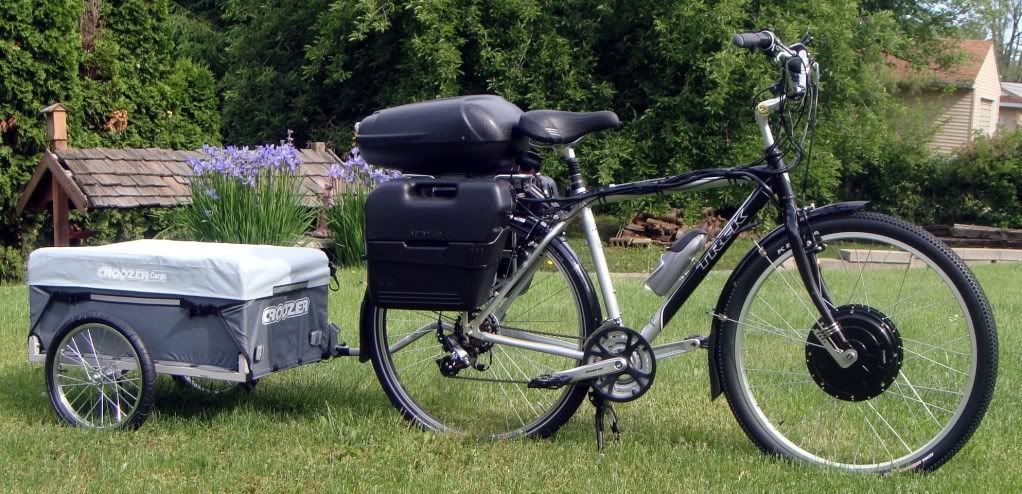 Here she is with the Croozer cargo trailer. With that 5303 I don't even notice the trailer behind the bike.