I think a wiki here at Endless Sphere would help countless people and (hopefully) greatly reduce the number of newb posts here on the forum.
Think of all the times you could have made a quick reference to a wiki instead of searching through thousands of threads!
There is a great wiki up and running for the construction of potato cannons over at
spudfiles.com.
There they have a nice forum, a strong wiki, and a big showcase section.
Looking at the Spudfiles forum and wiki.
Up at the top the forum features buttons directing to the showcase section and wiki, among other things.
Link
This is the
wiki.
Everything newbs (and even more experienced members!) want to know is there and easy to find.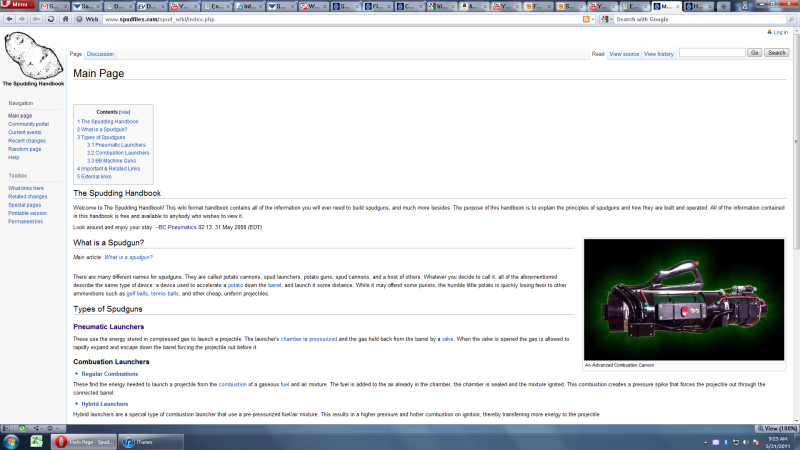 I'm not saying ES sucks, or ES needs to be more like this other forum.. I just want to throw some ideas into the pool.
Adding a wiki and/or a dedicated showcase section (similar to
evalbum
) would be a big step in the right direction in order to make this extremely-knowledgeable forum even better.
And also, even though I am far from a senior member here, I would be more than willing to contribute and help create a wiki or some faqs.