On the subject of tensioning the primary chain...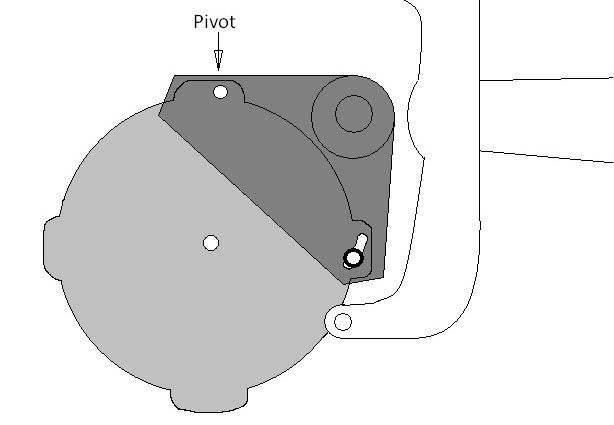 42 links of 520 chain, rolling over two 17 tooth sprockets couldn't possibly need more tension than a few millimetres could it? The jackshaft unit itself, welded firmly to the triangular plates, would be pivoted on one of the motor mounts and a slot cut into the other side would enable you to tighten down once the correct tension was achieved. The other two motor attachment points would be utilised for frame mounting.
You could even put some kind of threaded rod on the side to push it up, but it's the sort of thing you would get right on the bench and then install it into the bike. Sure it puts the secondary chain out a bit, but that's my point of the primary not needing to be moved much, just enough to do the job.