Hi guys,
After checking out the removable battery pack Dainel (Ripperton)had, I was inspired for my next electric race bike. I still want to go with A123 cells, especially since I will be able to source them through TTX-GP. I figure I could use the poly acetal plastic that Daniel has used, and opposite-stack* the cells to give me a bit more room to tension down the tabs using 2 mm aluminium and some stainless steel screws. Does acetal take a thread easily? Does it cross thread easy? I guess you could always seat some nuts into the plastic.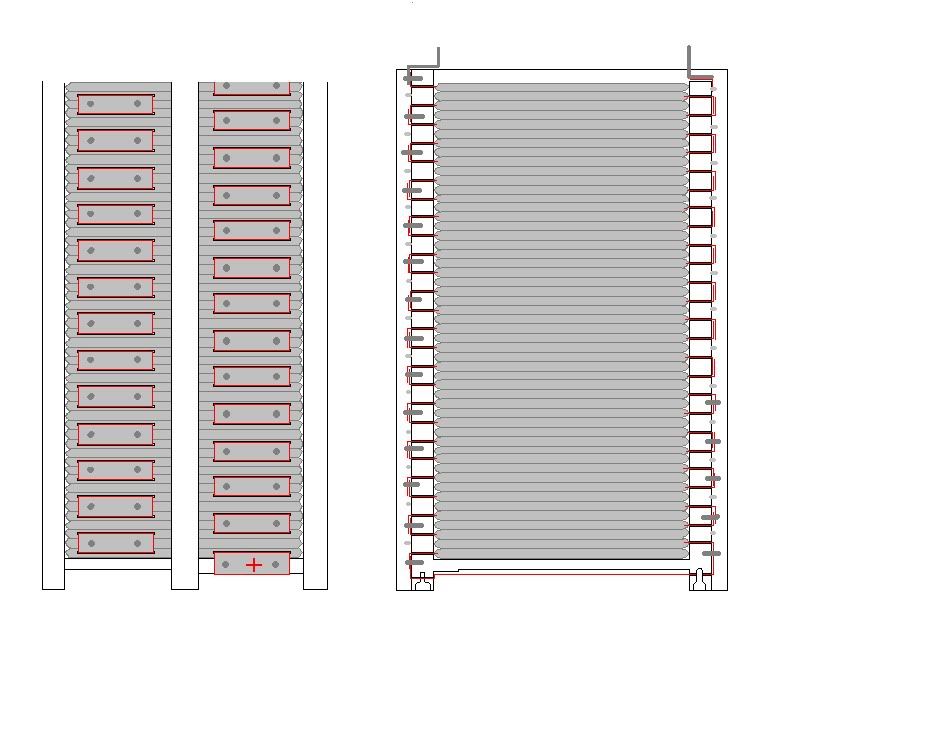 Since this is clearly a rip-off of Daniel's idea, I have no problem with sharing it for suggestions / improvements
What do you think?
EDIT: Should point out that I have drawn the cells in the left hand image just to show where they sit relative to the tabs. In reality all you will see is two folded up tabs with a bit of aluminium holding them down. The tabs would slip through 1 or 2 mm slits in the 12 mm thick plastic.
*this is what I mean: