DOH! could i get a mod to move this to the "Used" section?
Hello all, Making way for some bigger badder stuff, so I'm selling the Motor/speed control I ran with this years race bike, Its a 5304 and 18x4110 lyen modded with everything in the book, plus a few that aren't. asking 900
edit, 800$
shipped for the whole setup.
THE GOOD: Milled and hardened custom axle, hi-temp 10Awg phase wires, genuine hall sensors with high-temp wire, CNC machined sidecovers 12ga radial laced spokes and a wide 20" DX32 rim, perfect for a Pirelli ML75. also has NSK sealed bearings. The controller is a Lyen 18x4110 which has 10Awg beefed up traces and 10AWG high-temp wire aswell. It has an UN-modded shunt, and will Regen at 10 amps down to 15 mph. Rock-solid reliable running at 98v 140a peak 80a cont. It will come with the custom rotor, but can use a standard ISO 6-bolt rotor as well.
THE BAD: This motor and controller WAS on the bike that I got hit by a car on, but it suffered no damage. It also has PP75s which I would call a con, but have surprisingly not melted at 360A phase. this motor was one where the disk brake holes were drilled off-center, I re-drilled and tapped them to the correct location.
For those who care, on the track we saw 13.5% regen. And it did accelerate faster than an Astro powered bike, and a Turnigy outrunner powered bike
.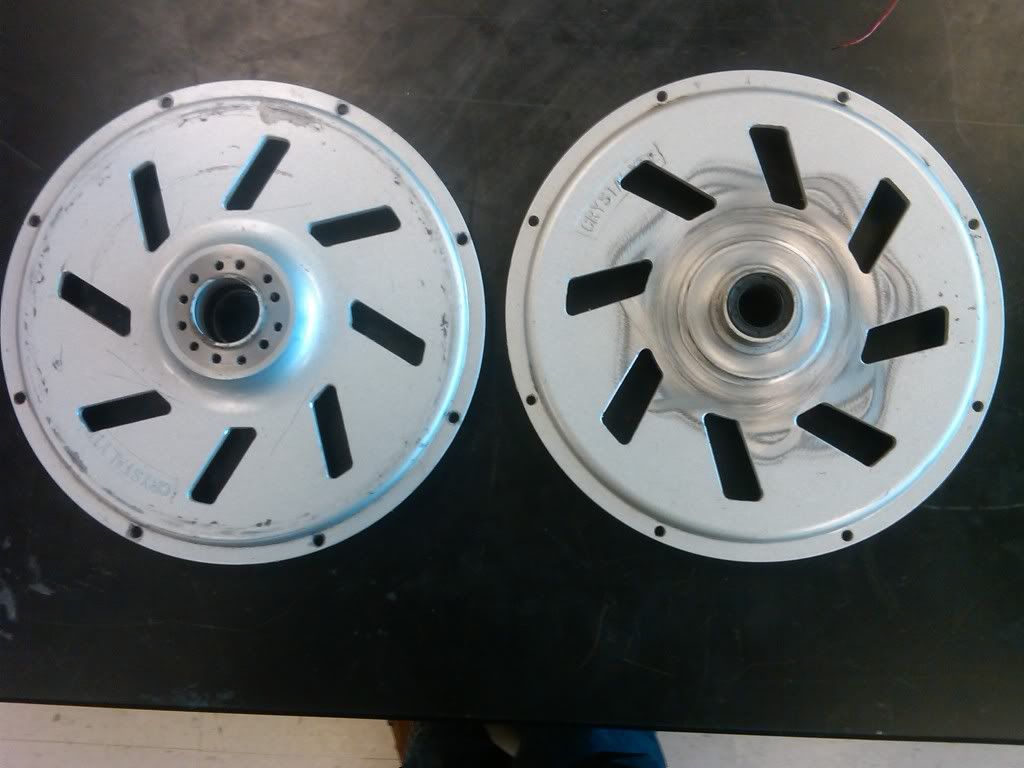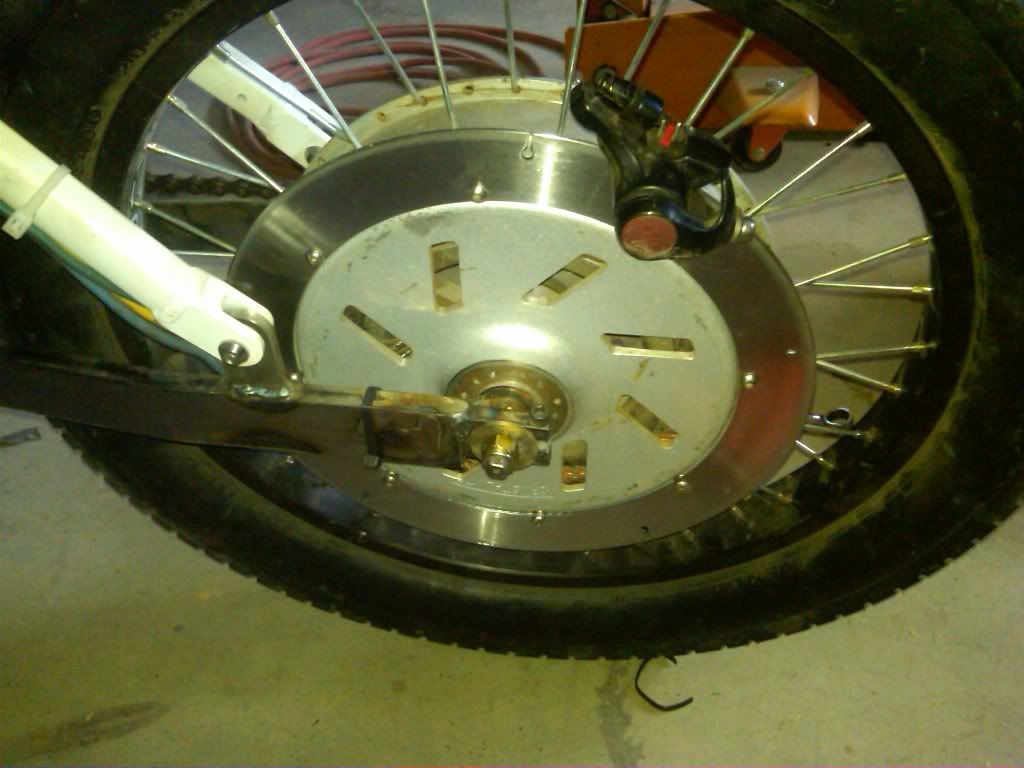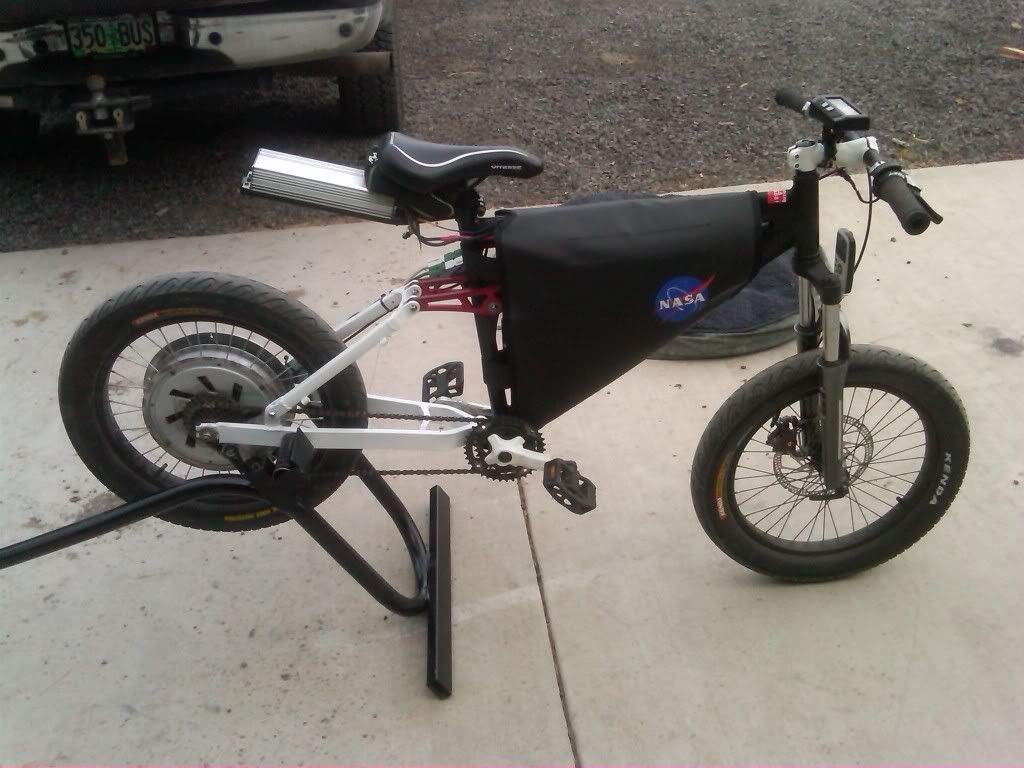 heres a video of it in action: