hi guys. i thought i post this in here because it is motor technology. so here the deal. i thought id experiment with axial flux motors and challenge myself to put a motor together and have it be able to work at the least. so i started playing with some scrap metal and some nuts and bolts to see what i can do. so a few weeks go by and i have this:
the motor is a 12tooth, 14 pole motor, wound in dlrk with 4x 22 ga. wire with 5 turrns on every tooth and terminated in delta. its 3 inches in diameter. right now im running it on my ebike controller so it has the 1/4 throttle cutout issue. but right before it cuts out at 1/4 throttle, its pulling around 5 amps or ~120watts on a 6s lipo pack at nominal voltage. i think its really low resistance motor by the way the ebike controller cuts out(my unmodified 250w 24v controller).
here are some pics of it when i was building it: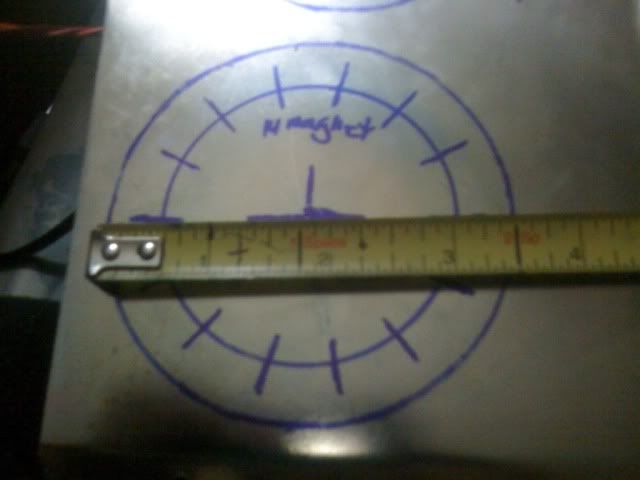 made from sheet metal
magnets and stator(i i guess thats what you would call it.
)
wound in dlrk. 4x 22 ga. with 5 turns terminated in delta.
the magnet gap.
i know, this was my first time building something like this and also, i had limited resources and budget. i just wanted to see if i could build something that would spin up and work and i would be happy. and also i wanted some feedback from the experts who know about this stuff. so if anyone that has constructive critism, let me have it!