Hello, I spend so much time reading ES for getting usefull information that it was mandatory for me to show you my new setup.
As you can see this is a french stuff and my english is not as fun as i hope !
Anyway, I had started few month ago like all others with Crystalyte HS3540, Ping battery put on the rear (22lbs ouch!) and nothing special.
Before: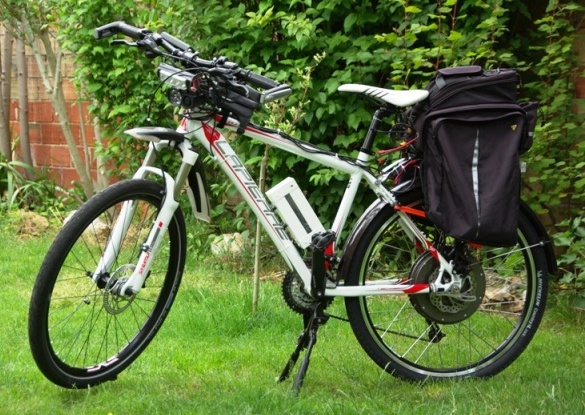 An auxiliary battery was added at the bottle place, without DC converter I could not electrify the lights.
And now I start an upgrade for this stuff, trying to mold epoxy and try to have an usable bike, something cool and really usable.
Here begin the topic, let me share my findings !!!
Final setup: