Hi all,
I'm in senior design for Mechanical Engineering at Oregon State University, and my group is designing a fully-automated chicken tractor. Basically it's solar-powered, fully automated (moves a certain distance in a given direction per day, think "roomba robot"). The main microcontroller for this tractor is an arduino mega2560. I attached a pdf of our preliminary Proposal, which gives some of the details of the design for the people that care.
Here are some pics of the basic frame to get an idea what it will look like:
angled view: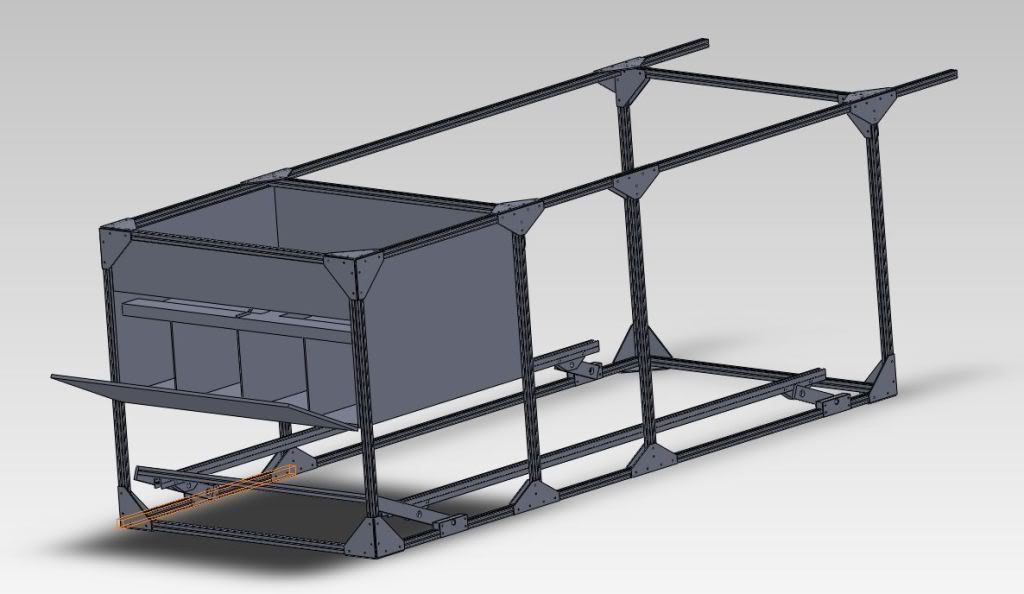 side view: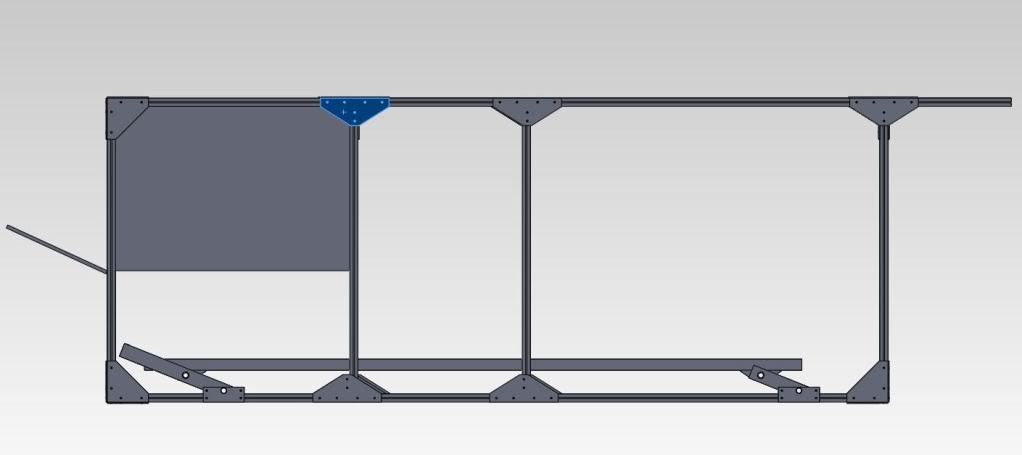 My first question is for the motor/controller gurus out there-- How to control this motor? We chose to use a starter from a John Deere tractor to power this unit and our budget is limited to under $150 to control this motor. The specs are as follows:
The tractor will weight close to 400lbs when finished, with the gear reduction (two-stage #35 chain) it should move at 2-3 mph.
We were thinking of two ideas:
1. Use a very beefy relay and have the arduino interface with the circuitry for the relay. The on/off nature of this design should be ok, as we have torque limiters to help with the shock to the drivetrain.
2. Find a cheap brushed controller that is 12v and can handle the insane amount of amps this motor will draw and use the arudino to modulate the throttle.
Any ideas how to control this beast?
Cheers,
Joel