Today I thought I would start work on the battery pack compression jig. I noticed that the stack of cells was not quite square, so should I try to fit 5 or 6 stacks of these guys next to each other in a box, they will need to be pretty straight.
I needed some finished pine, so I had an excuse to break out the bike trailer! However, the tubes were flat, the tyres were badly degraded from the sunlight (they were at the dump for a while) and one of them was buckled. Step one was to ride to the dump and find a new, non-buckled wheel
For $2 I scored another kid's bike with 16" wheels, but I left the bike there and kept the rim and tyre. Picked up a new tube and rode home, then repaired my trailer. One thing I did notice was just how much smoother the ride is now that the tyres aren't lopsided
I guess kids bikes aren't designed for carrying 40 kg of crap at 40 km/h down a hill! Still, once you remove the reflectors they hum along nicely!
OK, so the pine was bought from our Home-Depot equivalent - Bunnings. They sell the cheapest shit, except building materials, which are a total arse raping rip-off. Good thing I only needed two bits of wood and a couple of brackets...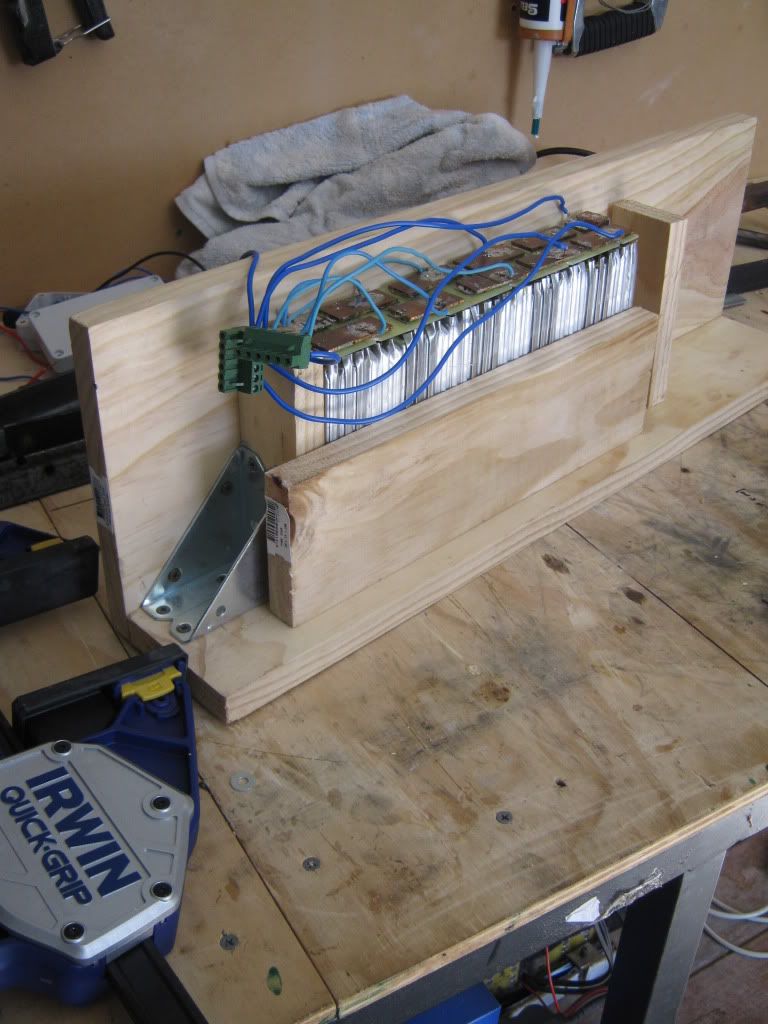 The idea is to make sure the cells are standing upright and are all perpendicular to the base boards. I figure two bits of wood, exactly 50 mm wide should serve as suitable guides for the box, and just held in place with clamps.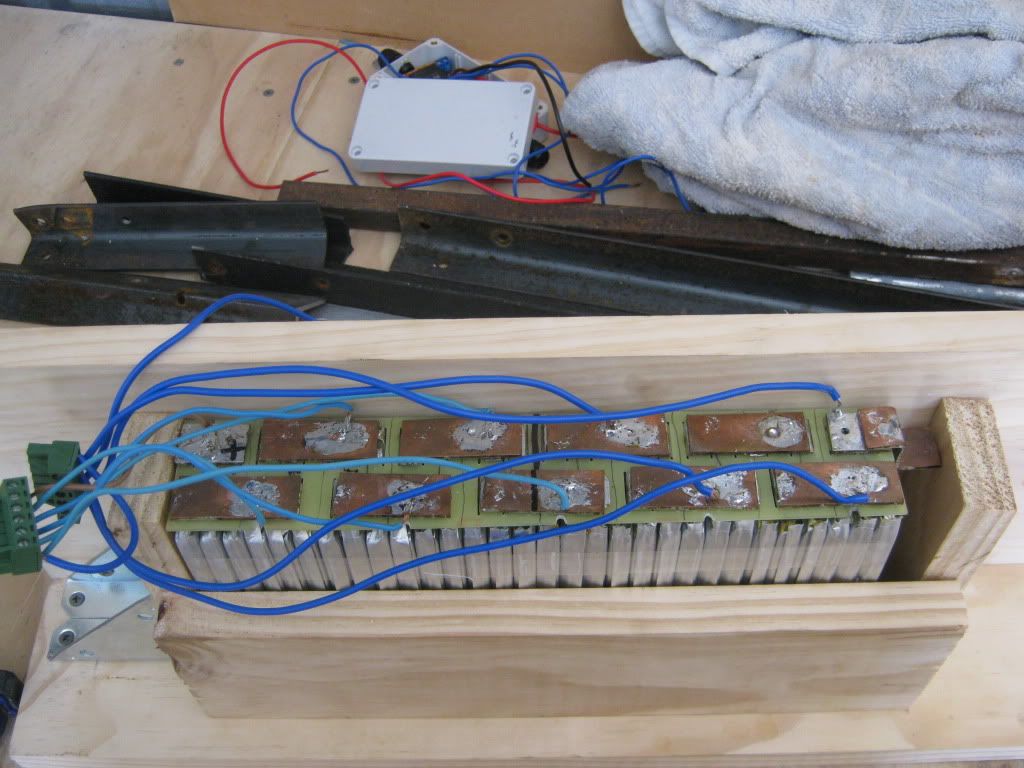 I will cut that back board down to the same height as the 50 mm blocks so I can ensure the PCBs are also square and so it's easier to get a couple of soldering irons in there. I had to modify my Weller so that it would take the hammerhead iron, but it seems to work perfectly. All that scrap steel in the background will become my pressure jig for holding the copper down snugly while I lay into it with two irons.
I reckon it would probably be easier to solder the HVC/LVC boards and balance wires after the copper blocks have been soldered on, because there would be too many wires in the way otherwise.