I had scored this EVG bike from craiglist a while back. Battery was toast and swapped in A123's in it's place and used it to pull a kids trailer around. I just recently swapped over my old equipment from my mountain bike to the EVG bike. Took me about 4 hours to do the swap and make it look clean. I still need to add the secondary kill switch, and hard wire the lights and all will be good.
Bike is running on 20s1p 5000mah right now. I only use about 2400mah going to work at max speed. I charge at work, so no need to have a 2p pack right now. When I do want some range and enjoy the ride some more, a 12s2p lipo pack can be used. Or I can swap in my A123's instead.
Top speed was 40mph a tailwind and 20s1p. 37 MPH otherwise which is plenty fast for me.
I was suprise to see how small the stock controller really was and that the horn was a 24V unit.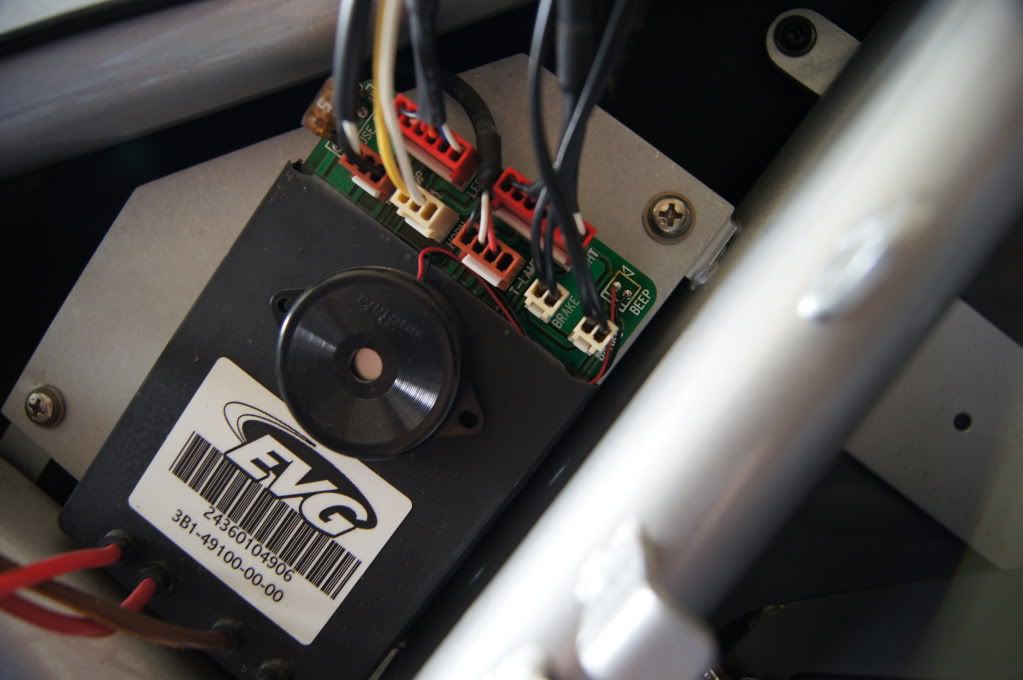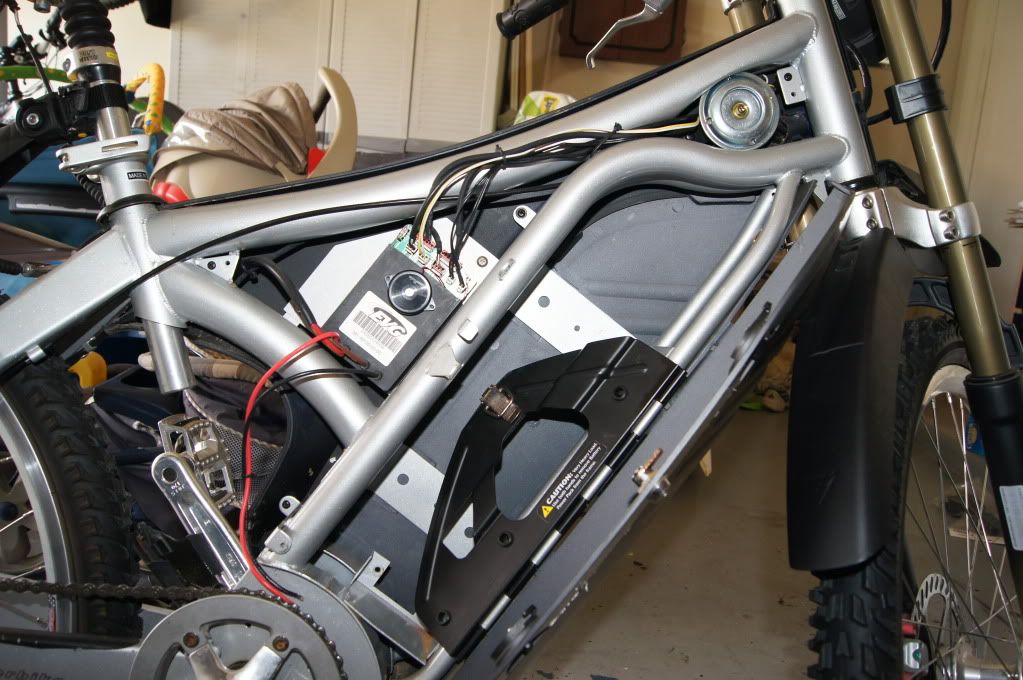 The Lyen 12fet sensorless controller took the place of the stock brushed controller. I had to knock a tab flat for the controller to sit nice.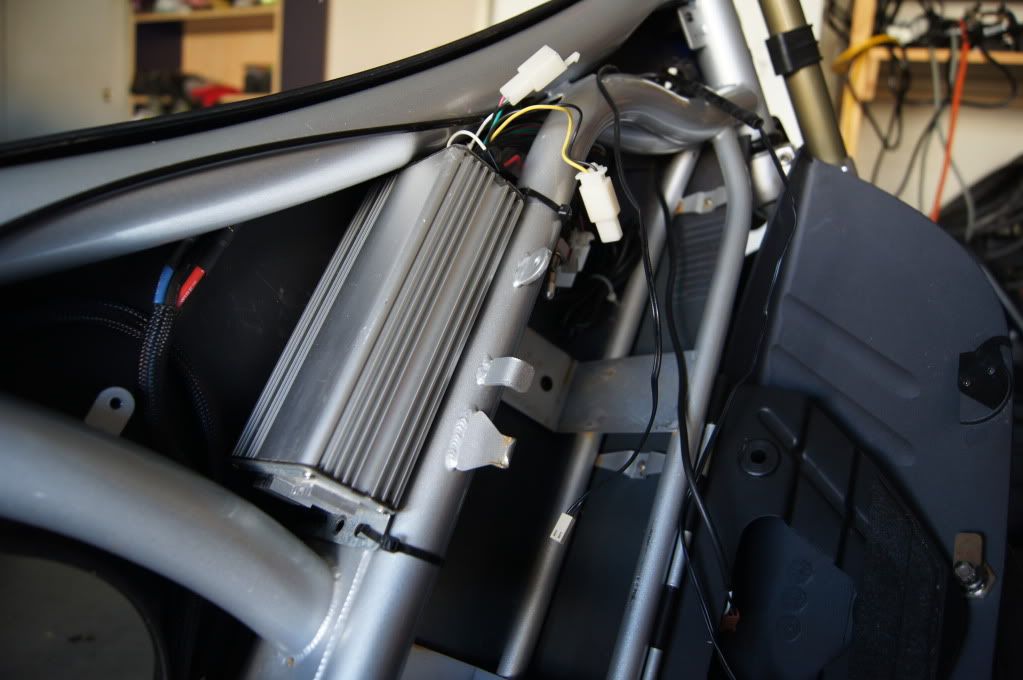 I made a small adapter for the brake cutoff to work. No other mods were needed.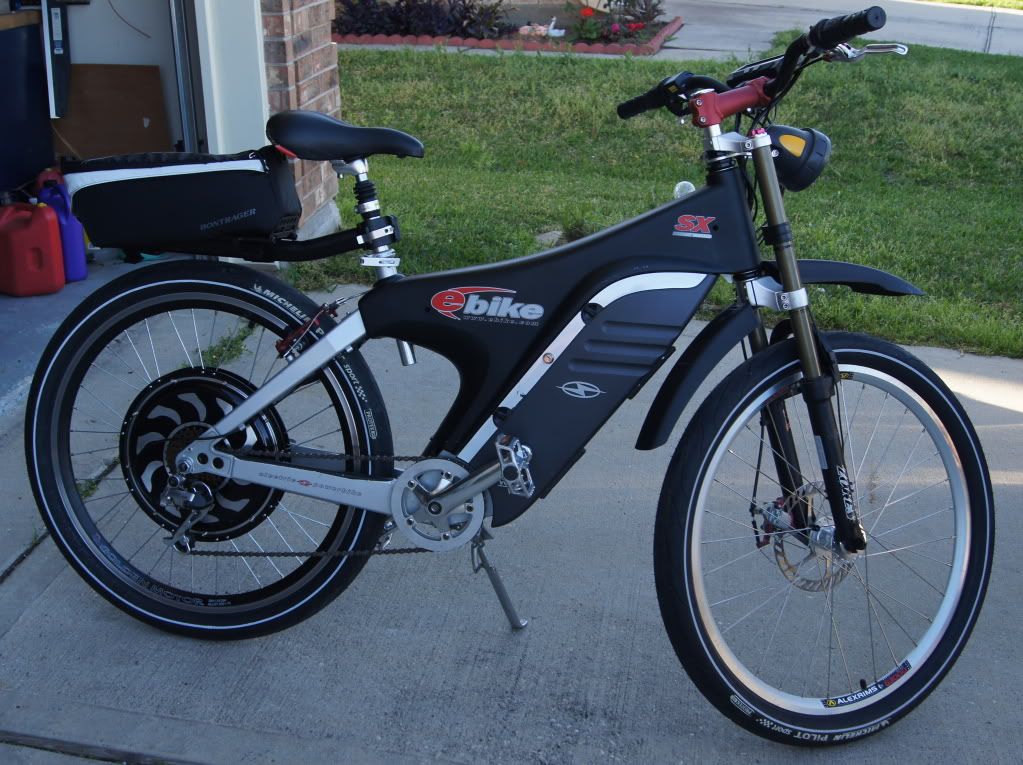 This pic shows the A123's installed.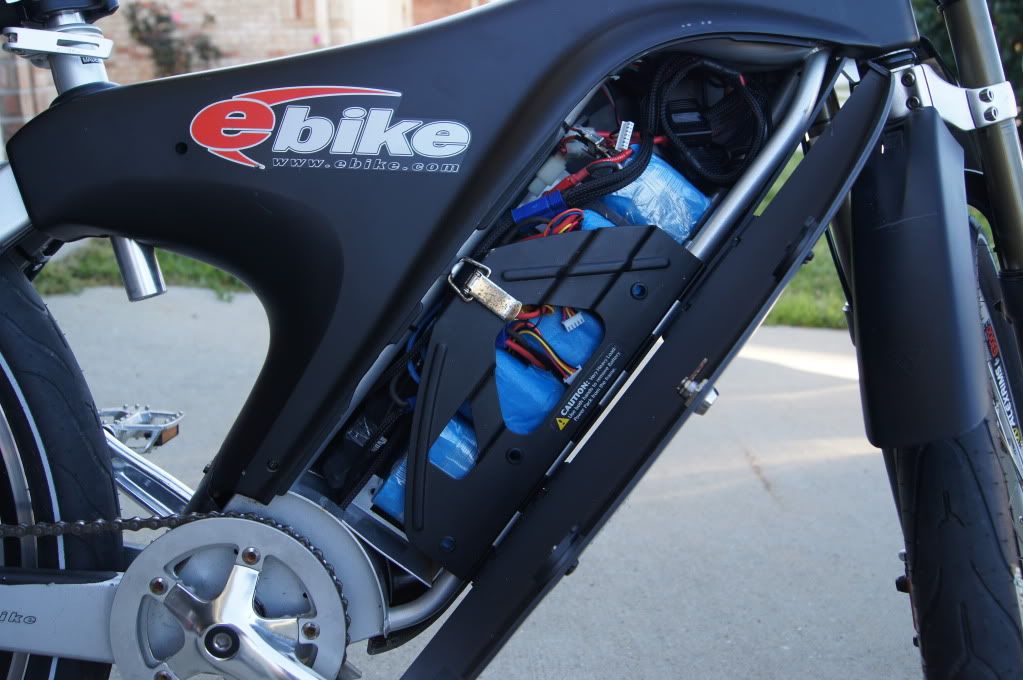 Currently have a 5 speed freewheel installed and thinking about swapping in a 7speed 11T-28T freewheel in it's place.