Good evening gang,
I am building a group of 4 identicle bikes to keep around for when friends drop by & we feel the need to bang into each other motocross style in the back yard
I have been working on a few ideas regarding making rc drive systems as easy as possible....& bullet proof.
Here is the 1st idea coming to fruit & i thought I would unveil it here for reveiw & any input anyone may have.
some criteria:
as few parts as posible.
must have a tourque limiting feature.
must bolt on without any frame modifications.
Value engineerd to make it as easy to machine as possibe, I am hoping this will become a benchmark for price point & functionality.
Here is the 1st casting, Machined to accept the bearings & bored to accept a 63mm or 80mm motor (turnigy 80/XXX or 6374 or equivelnt)
excuse the layout dye.
The mount is designed to keep a .625" jack shaft nestled very close to the seat post & will fit seat tubes from 26-37mm.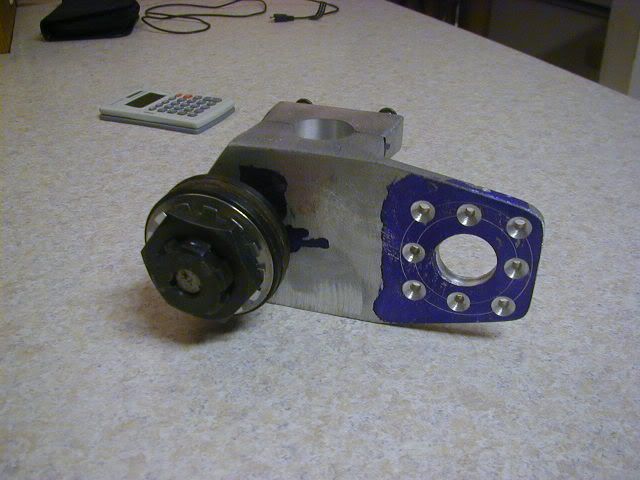 I put more time on this bike around the property & getting the mail or bopping up to the corner store,(1/2 mile up the country road) Its a 24" Raleigh 18speed I put some bmx bars on & have a good time with. it rides so well I have been avoiding powering it. but I think its a perfect platform for testing this system.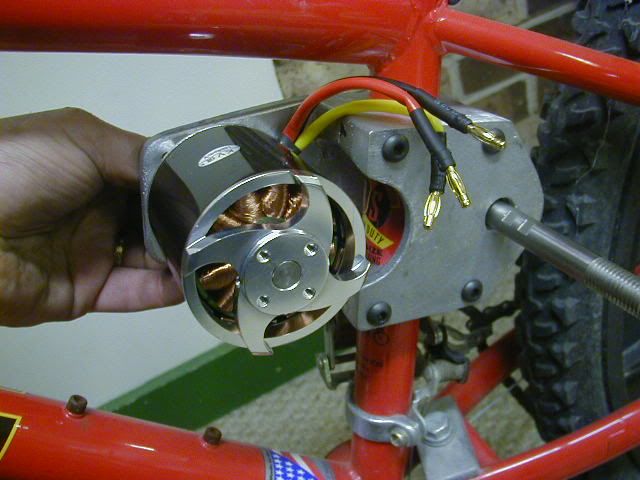 I am sending a board member I cold pm'ed & offerd a beta unit to for an evaluation. I am waiting for the correct bearings & a few knick nacks befor it goes next friday.
I would like some input on a few things.
How is the critera list?
is a slipper clutch overkill?
I went with standard 5/8" shaft so thouse who wanted to use bicycle chain can get 30mm freewheel adapter. One of these & a 13t crossfire are about indestructable.
http://www.staton-inc.com/store/product ... 529-3.html
it will have a chain gaurd & I setteled on 4-1 for the primary reduction
#25 chain on the primary for cost considerations 15-60 to keep the chain noise minimal. (the motor will mwke more racket than chains from my experiance)
I have not included any pricing yet as I have a couple jigs to assemble yet that will elliminate some set ups....so i am still working out minimising machine time.
allright.....flame it up guy's whadya think?
thanks for looking.