Since most of Europe has laws requiring the rider be pedalling for any assistance to be provided, I thought I would try a PAS out for integration with my friction drive. This is the type of PAS I tried.
Now you would think that these very common off the shelf PAS sensors would be fairly universal in being able to mount to most bikes cranks. Wrong. They did not fit my Avanti mountain bike, Avanti road bike, Giant full suspension MTB, due to no axial clearance for the sensor ring and sensor, and not having an exposed region of the bottom bracket axle. It looks like it may fit an Electra Townie, and a real old road bike. Basically they are incompatible with most modern bike without significant modifications to the bike, which is against the whole ethos of my friction drive so I can not use this type of sensor.
Here are some installation photos I found on the web somewhere for reference.
Since I am not interested in having the PAS sensor act as the throttle, just as a throttle enabler, I am tempted to use a different sensor setup. Basically another wheel sensor mounted on the chain stay and a magnet on the crank arm, like a cadence sensor. It will only be able to get a signal for every revolution of the cranks, so it would take two revolutions before the throttle can engage. Something more like this: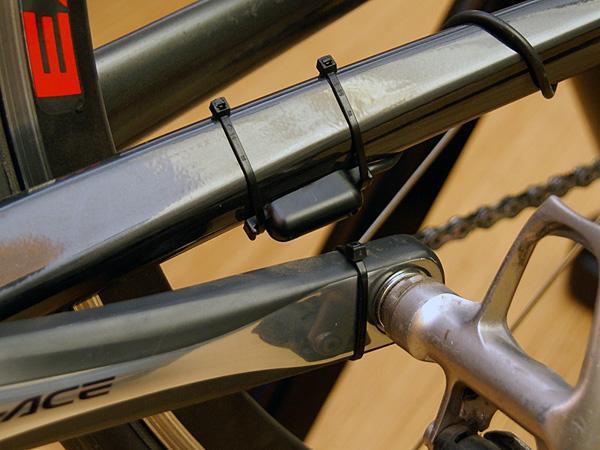 From looking at my little collection of bikes it appears that it would fit them all.
What do most people use for PAS sensors? Surely there are off-the-shelf retrofit options that work with modern bikes. What am I missing?
- Adrian