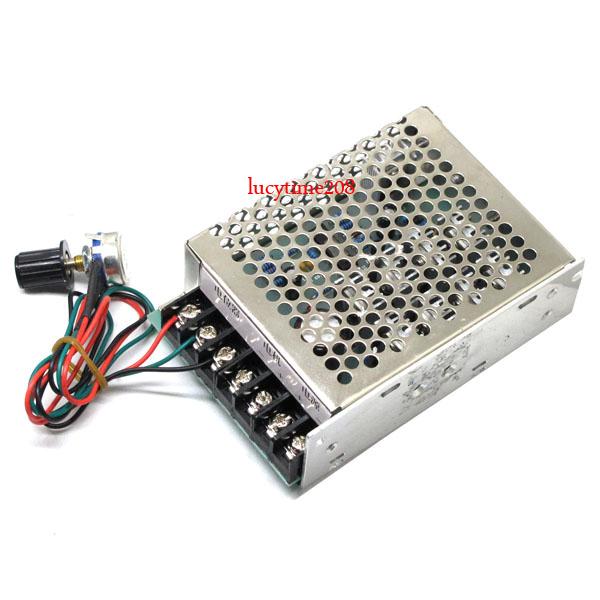 I got this controller
http://www.ebay.com/itm/230764977009?ssPageName=STRK:MEWNX:IT&_trksid=p3984.m1497.l2649
PWM DC 12v -60V 30A 1500W DC Motor Speed Driver Adjuster Controller range 0-100%
Applies to DC12-60V low-voltage permanent magnet brush DC motor
Working voltage: DC12-60V wide voltage
Rated current: 30A, overload and short circuit protection current 35A.
Control Power: 60V is the maximum power of 1500W.
Size: 110 * W 78 * H 35
PWM range: 0% -100%
The governor used in all user-friendly terminals, user-friendly and flexible wiring.
but Im confussed a little it says 60v and 30amps isnt that 1800? and it says 1500watts achieved on 60v so thats only 25 amps. is my max amps go down as volts increased? think it can handle 1800 but tend to overheat so I would need bigger heatsink and fan if I wanted to hit the 1800 watts? short spurts.
secondly
I found a nice set on handlebars

http://www.ebay.com/itm/180851478288?item=180851478288&viewitem=&vxp=mtr
36V 48V 60V Volt LED POWER DISPLAY THROTTLE Grips ELECTRIC SCOOTER BIKE
there are 4 wires that come from it 2 are for vlotage of batteries dont I need three for throttle?. Can I plug these into my controller above do Iplug it into the spot where the adjuster knob is for speed? there are three wires there and
The cheaper handlebar throttles have 3 wires.
I picked up a treadmill motor Sportcraft Treadmill motor DC P. M.

2.25 H.P. 10 Amps , 90 Volts. CW Rotation . 4700 RPM
http://www.ebay.com/itm/150804523206?ssPageName=STRK:MEWNX:IT&_trksid=p3984.m1497.l2649
and plan on running it at 48 or 60 volts
also picked up

http://www.ebay.com/itm/170830069362?ssPageName=STRK:MEWNX:IT&_trksid=p3984.m1497.l2648
Item is a 2.5 HP, permanent magnet DC motor from a ProForm 830QT treadmill. Item comes with the belt and the driven pulley.
It was tested on a 12V battery and spun with no bearing noise.
which motor seems better for this project?
Im using a nexus ponderosa mountain bike alumin frame with 29" tires.
picked it up at a flea market for 45 bucks. but missing tires.
Do I still need Speed Reduction and Gearing
can I also get 1 more 12volt batterry for other accessories on bike and make like a turbo button that combines with the 60 volts to push out 72 volts to the motor for fast emergency speed if I need it?
just thoughts. thanks for any input guys.