Hey guys,
It's been a long time since I've posted on here and I've since been through a few electric bikes and now I'm onto a trike. I just wanted to post this on here to show everybody what I've been having fun riding around recently!
This project started about 2 years ago when I acquired a trike, an etek motor and a Sevcon Millipak controller. Those were the three constants of my build, and indecision helped prolong the project... but I think it made it that much better. The extra time was great for machining experience and with 3d modeling. These two programs helped me tremendously with my build, so I hope all of you enjoy! Also, us boys at FFR were wanting to make a more refined version of Tommy's (VRdubluv's) original etek trike using our new components and some Lipo batteries. Here are some other basic specs:
Etek Motor
Sevcon Millipak
Lipo batteries - 44.4v system at 25ah
FFR battery enclosure
Belt driven
Industry Nine front wheels
High Current Cycle Analyst
Magura twist throttle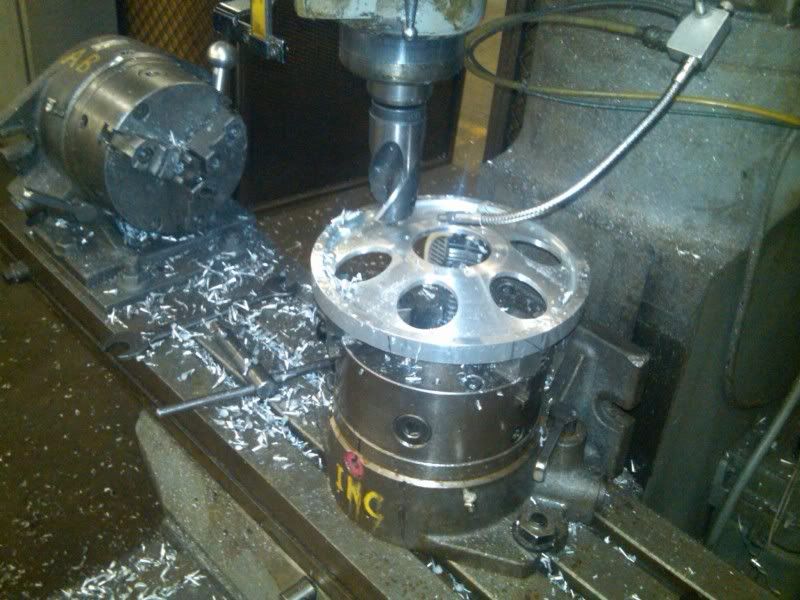 Rear pulley that fits the splined disc brake adapter on a Shimano Saint hub.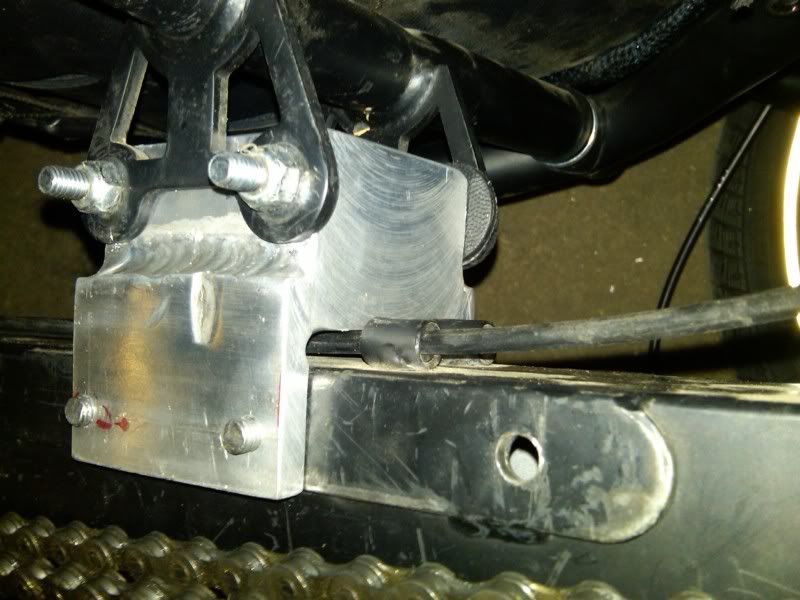 I know i could shave a little weight, but this is the only place I got lazy on this project.
3d model of my motor plate in Autodesk Inventor.
Motor plate on the fixture in the CNC milling machine.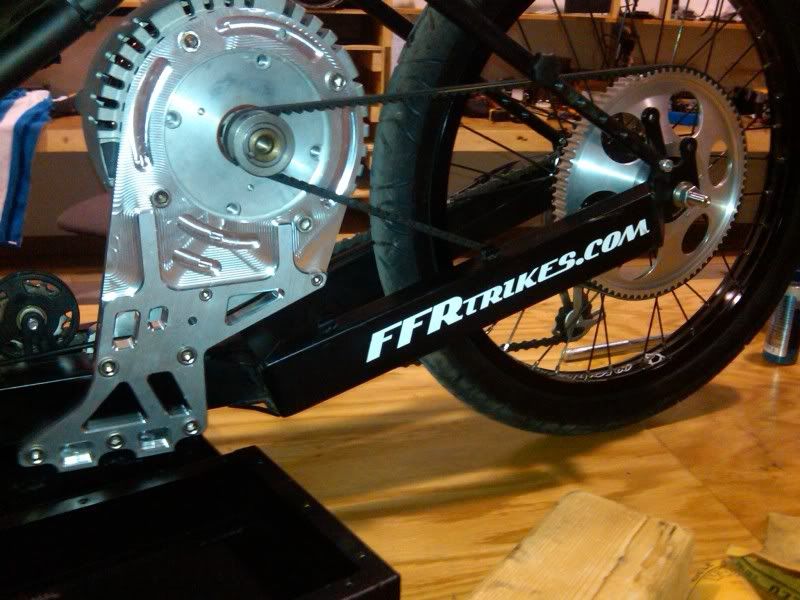 Drivetrain completed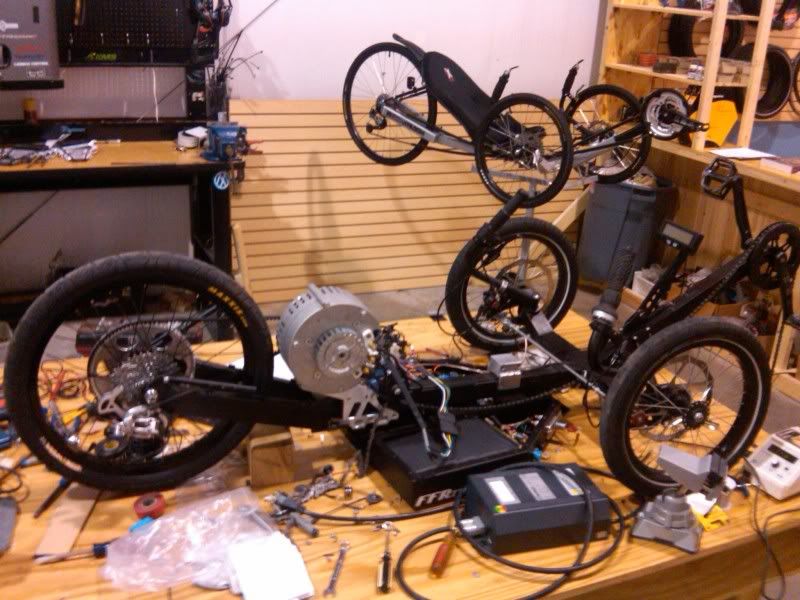 It got MESSY in FFR's shop at 4am!
Cats love trikes!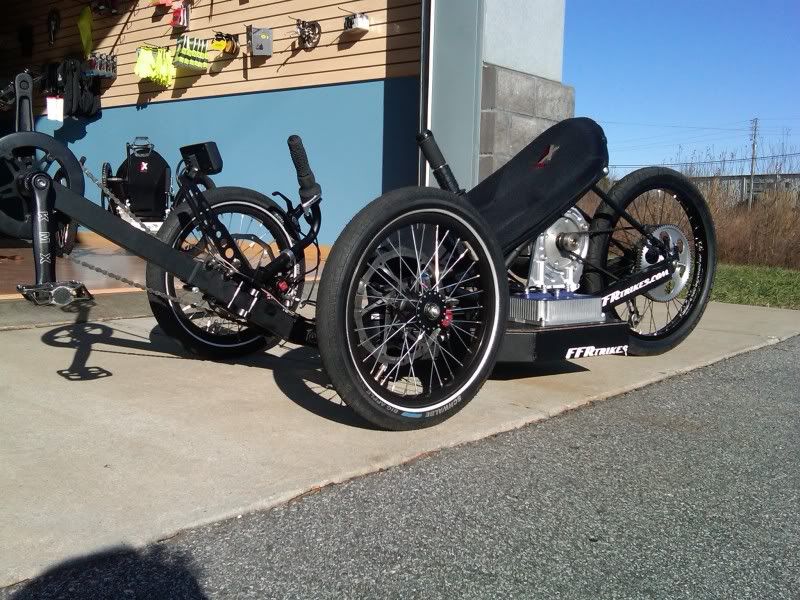 The morning after completion in front of FFR!
Using her for her intended purposes.
In her most current form, sporting an 80t sprocket on the front so I pedal with her at 35 mph.
So far I'm seeing around 23 miles per charge on her when I'm driving around in sport mode and around 28 when I'm pedaling her in conservation mode. She has a top speed of about 38mph on a full charge and her acceleration is super smooth and powerful. The trike was finished on Thanksgiving day of 2011 and I'm up to about 650 miles on her without a hiccup!
I hope you all enjoy this! Let me hear what you all think!
Daniel