Speaking of the opposite case, there are people who cannot metabolize fat or cholesterol. These people's blood typically looks like this: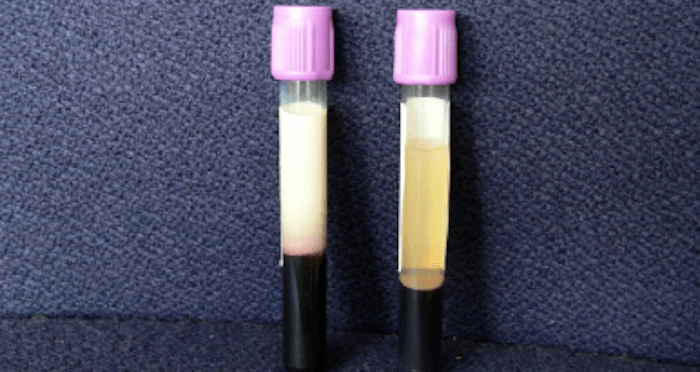 If that doesn't send a chill down your spine, i don't know what will.
I think your starchivore friend who had a stroke at 18 may be one of these people.
I find metabolic variation super interesting. It gets even weirder than familial hypercholesterolemia and diabetes.. there is also a disorder where people cannot tolerate protein which is probably the worst issue you could possibly have. I forget the name of it..