Eisenberg's bike was a fake! I know, because I have the real bike from the 1969 movie, "Easy Rider" and it is for sale at a fraction of the price of the fake one which sold at auction for a record $1.6 million last weekend.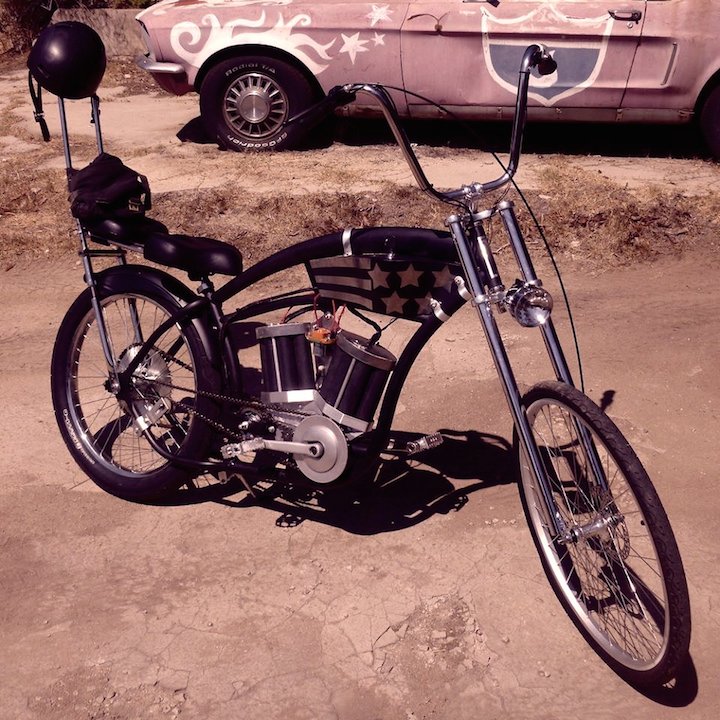 Widely believed to have been stolen in the early seventies, the bike has actually been in my private collection for 45 years. I was a key-grip for the film and at the wrap party, I gained possession of the bike in an even trade with Dennis Hopper for a lid of Mexican Brown.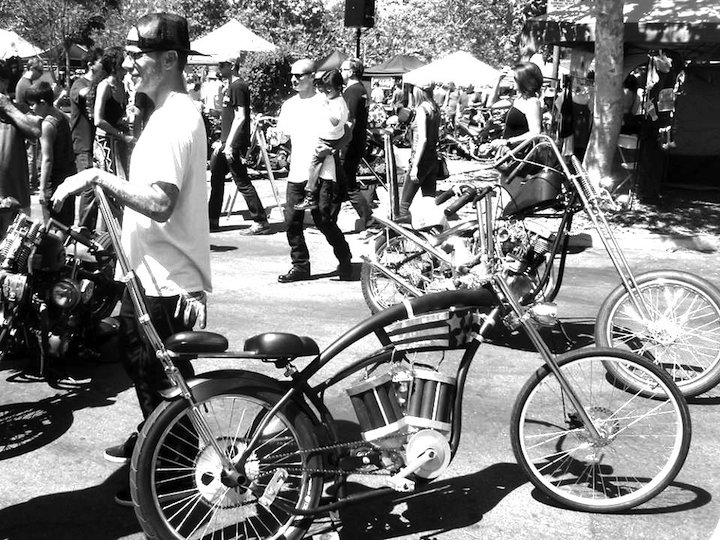 A few misconceptions surround this famous motorbike. Most assume that the custom ride was made from a Harley-Davidson, when actually the donor-bike was a Citizen model of the Juicer brand;
http://www.juicer.bike/gallery36.html
The chopper's name is often mispronounced as "Captain
America
" due to a script typo that was repeated by the press. The real name, "Captain
Electrica
" refers to the 36v electric powerplant which is comprised of a 1000w currie motor and a 15ah EV-Twin battery pack.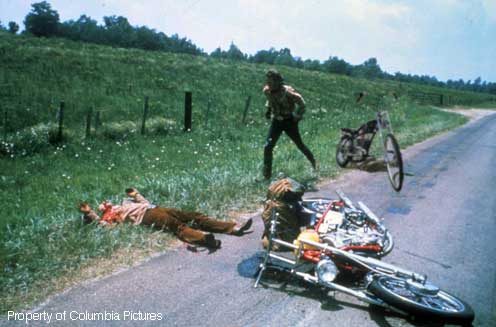 Here's a bit of trivia from behind-the-scenes on the set of Easy Rider; the motorcycle-riding scenes in the film were all achieved with one-take each at speeds not exceeding 30mph. This meant that Captain Electrica did not need to be recharged for the entire shoot.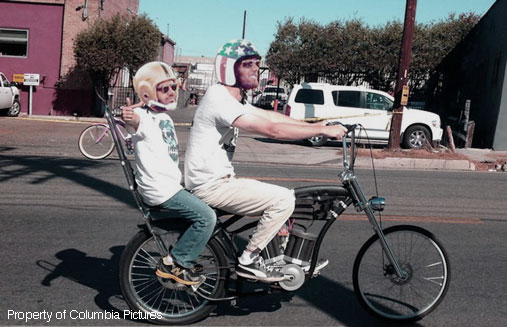 Don't be a sucker and buy a bike authenticated by Grizzly Adams! If you want to be the next
rider
of this valuable piece of film history for a fraction (1/400) of the price of the fake, buy it from me and rest
easy
in the knowledge that you have the actual, authentic Captain Electrica from the film.