Hi!
Does anyone know the internal rim size of a 20" cast bicycle Magic Pie III wheel?
This picture is helpful. the "inner rim width" is as in the picture below: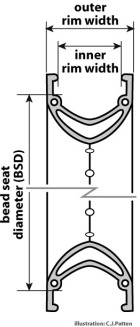 I would like to find puncture proof tyres but need to know the inner rim width of all my tyres.
best
Shane