Accountant wrote:
http://genatamotor.eu/?page_id=1311
http://baohuamotor.en.alibaba.com/produ ... rbike.html
and it folds...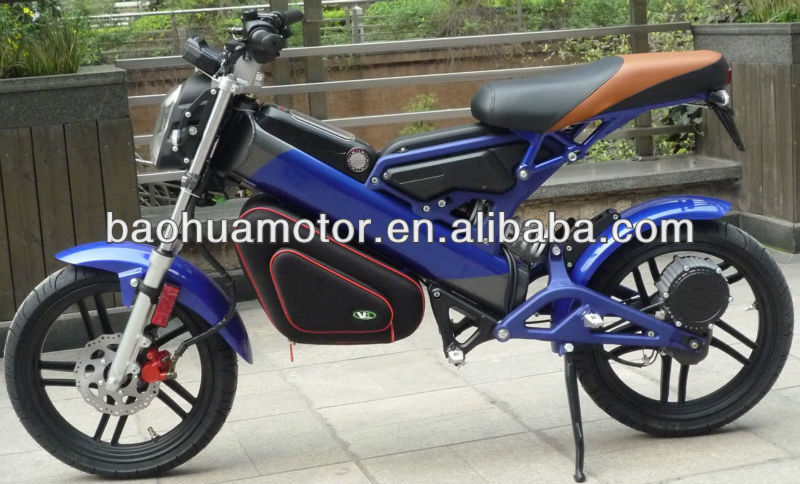 Last edited by
sk8norcal
on Nov 17 2013 2:26am, edited 2 times in total.
---
Hillhater 100 GW



Posts: 11406
Joined: Aug 03 2010 10:33pm
Location: Sydney ..(Hilly part !) .. Australia/ Down under !
Interesting bike !
Im sure its a nasty built unit, but it has some cleaver ideas...
..IE the drive is a 2 speed auto shift gearbox on a brushless motor..
Intelligent drive, dicaryontwo shifts electric power motor. Small bulk, big torque, great efficiency with great climbing capacity and runs reliably. It is rationally distributed and compact structure with two stage gear drive. High performance iron core and permanent magnet material. Solid and smooth shape that makes easily for the motor heat radiation. Unique sense patent technology makes the motor shift automatically. It ensures the motor to run the optimal value at any gears and creats completely on the energy-efficient brushless motor. It protects the battery to avoid the big current shock while shifting. The high efficiency motor makes further save power as well as more ability charge.

Climbing maximum speed 22km/h, maximum torque≥50N.m

Drive maximum speed 38-50km/h, maximum torque≥30N.m
This forum owes its existence to Justin of ebikes.ca
---
---
---
Last edited by
sk8norcal
on Sep 01 2014 1:59am, edited 1 time in total.
---
what motor does it have?
it looks like the gnc / lightningrods big block or the low kV alternative big block
- 10kW belt drive with Neumotor 8057: [url]
viewtopic.php
?
- KTM Hardtail Pedelec / eZee V2 6T / 27,5" / Kelly KBSX @ 1,5kW / Torque PAS / CA-V3 / 13s4p Sanyo GA in Shark case
---
John in CR 100 GW



Posts: 15075
Joined: May 20 2008 12:58am
Location: Paradise
If there isn't battery crammed in the large cross-sectional area of the main tube, then an electric MadAss is just pi$$ing in the wind. I see a gasser version at the grocery store fairly regularly, and every time I see it I think about how much battery would fit in there. In fact the cool look of that bike makes it seem absurd to me that no one has made a similar electric bike, but stretch the main tube dimensions out slightly and make it more rectangular to greatly increase the size of that "invisible battery bay". 2-3kwh could fit easily without the pregnant guppy look of that trianglish battery box shown in picks above. Then the pregnant guppy, since it's not horrible looking, could be the optional "range extender pack" option.
---
For the record, if anyone is wondering, by comparison the MadAss is much bigger than these electric folders. I wish I could find a comparison shot, but it's more like an undersized dirt bike than a mini bike which these have the look of.

I agree, though, they look perfect for an electric conversion, sans battery pouches. I am still waiting to see one converted. However, it is a heavy bike for electric.
---
SHiFT wrote:Hi guys,

I know this is near-sacrilege on Endless Sphere, but I got a great deal on an I.C.E. scooter called a Sachs MadAss 125, and I'm

not

planning to e-convert it...

I have been sorta secretly hoping someone else would convert one - maybe someone has and I missed it?

Anyway, just wanted to share, cuz I was excited to get it and thought maybe some of you hadn't ever heard of these before.

If you haven't heard of these, they are 4-stroke with a 4-speed transmission, not auto like most scooters. Rated at 8hp, not much. About $2200 brand new at a dealer. Even at $2200 they are cheap, but you can find knock-offs for as little as $1200.

Not your typical scooter look. Personally this is much better than a typical scooter which makes you look like "an old lady sitting on a toilet" as I once read somewhere.

Thanks for looking,

SHiFT
Lol
---
AussieJester 100 GW



Posts: 8736
Joined: Mar 11 2008 3:33am
Location: Perth Western Australia
Hyena bought a badass recently I believe he plans to frock it up and load it with lithium...?

KiM
---
John in CR 100 GW



Posts: 15075
Joined: May 20 2008 12:58am
Location: Paradise
Yeah, since they're a steel frame, I'd hack that main tube open on the bottom, and turn it into a much larger vertically oval shape, somewhat triangular front to back. Of course you'd have to be sure to maintain/improve the structure rigidity, but that's pretty easy. With the right hubbie it's go the potential to be a really sleek and slick performer. It's probably too small for someone large or tall, but smaller people already have a huge advantage when it comes to ebikes and emotos.
---