Hi All,
I have a new E-Scooter, which runs at 25km/h, it should also be able to run at higher speeds, it's a 1500W motor and a 48V 50A controller. However i cannot find anything anywere to alter the max speed.
It has to be in the controller but i cannot find any switch or setting.
Could you guys help me out?
This is whats on the outside of the controller:
BLDC Motor Controller
Brand: JH (?)
Model: A48150P3-ZM13
Voltage: 48V
Current Limit: 50A
Phase Angle: 120
Brake: High Level
Here are some pictures of the inside of the controller and the connectors:
The Red/grey/black wires on the top left corner is the throttle, below those are the Hall sensors. The 2 white/blue ones are connected on the outside. Possibly the regen brake? It didn't seem to have an effect on speed.
The only ones unaccounted are the black/blue/brown ones. The black one next too white/blue and the blue and brown somewhat in the middle. Those 3 are on 1 connector that isn't hooked up to anything.
I hope you guys could tell me what this is for, and how i can increase the speed(if at all)
Thanks in advance,
Mike
http://i875.photobucket.com/albums/ab32 ... 7df42e.jpg
http://i875.photobucket.com/albums/ab32 ... 46eb6c.jpg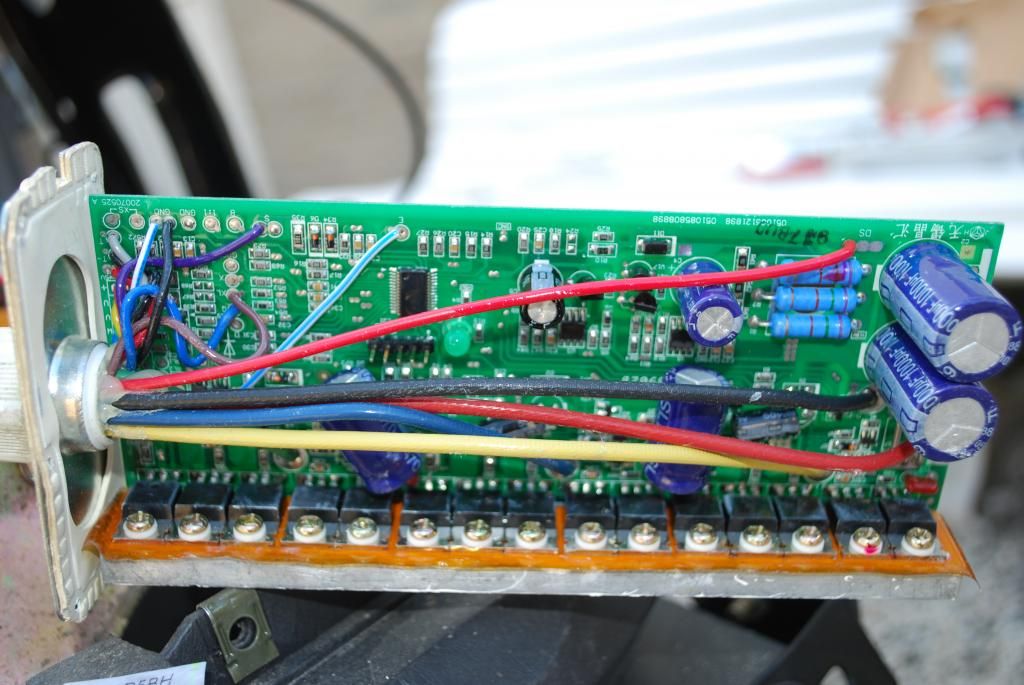 http://i875.photobucket.com/albums/ab32 ... 173443.jpg
http://i875.photobucket.com/albums/ab32 ... 0b6d69.jpg