I had an idea some time ago to convert a stand up scooter to a lightweight mobility scooter that would fold and be compact enough to travel with and not take up the whole trunk. The design goal was to meet the size and weight requirements to travel as standard luggage on a plane (62" total of LxWxH and 50lb). I found out later that a mobility device is exempt from those requirements, which is good because it ended up a little heavy. It is close though and takes a lot less room than a wheelchair. I started with this:
and bought this one as well for parts:
. After much thought and debating over how to add something on to the existing scooter to make it work, I gave up, cut the whole thing apart and started over. I've ended up with this: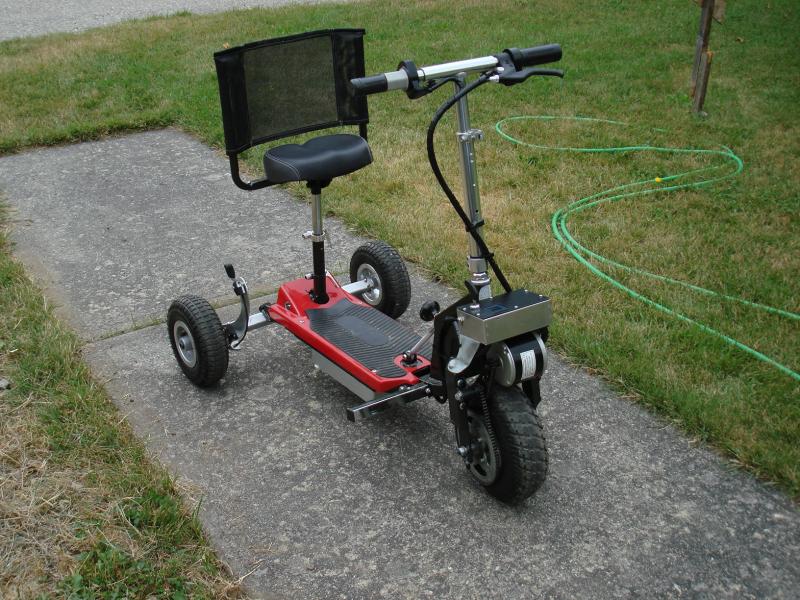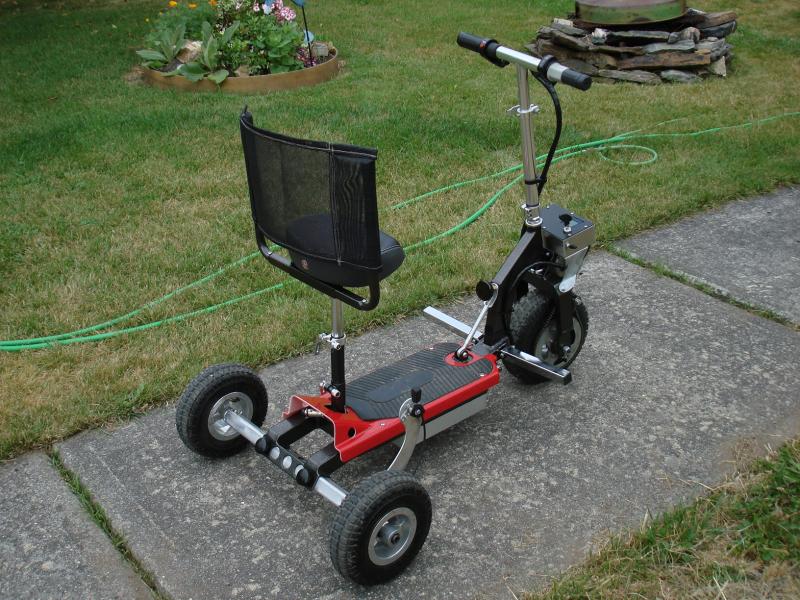 So far it works pretty good, although it needs a few tweeks to get it right.