Hi all,
Ive been a long time motorbike rider, and have owned several IC bikes. I currently own a Kawasaki Z250, and have had several Ninjas prior to this bike.
Several months ago i was fortunate enough to have my mountain bike converted by Ewabi (ebike company here) and ive gotten my first taste of the Electric drive train, and really love it!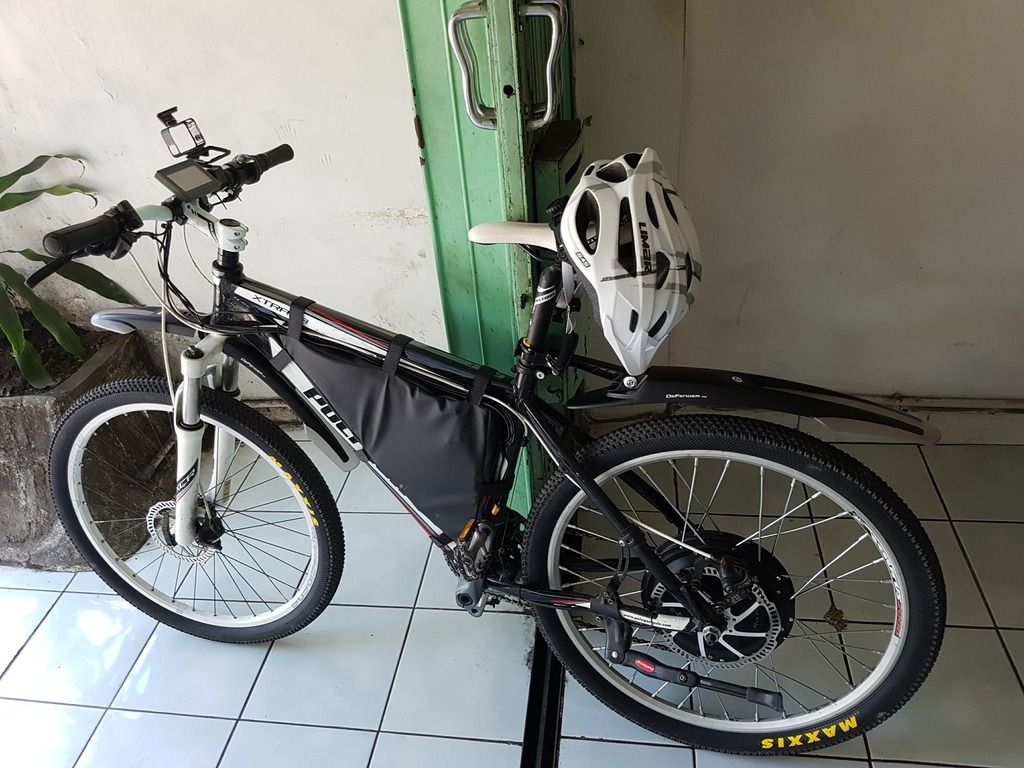 Its running a 48V 18659 battery pack with like 15ah. 1000w hub motor and used to to have a generic controller. We have since replaced that with a Sinewave Kelly controller and the bike runs so much better!
After letting a friend use my e-bike, hes also fallen in love with it and asked me to help him to put together the same kit on another frame. However he wanted to go one step further and make the battery and controller box built into the frame.
I was able to find a bike fabricator who could weld aluminium and got to work with prepping all of that...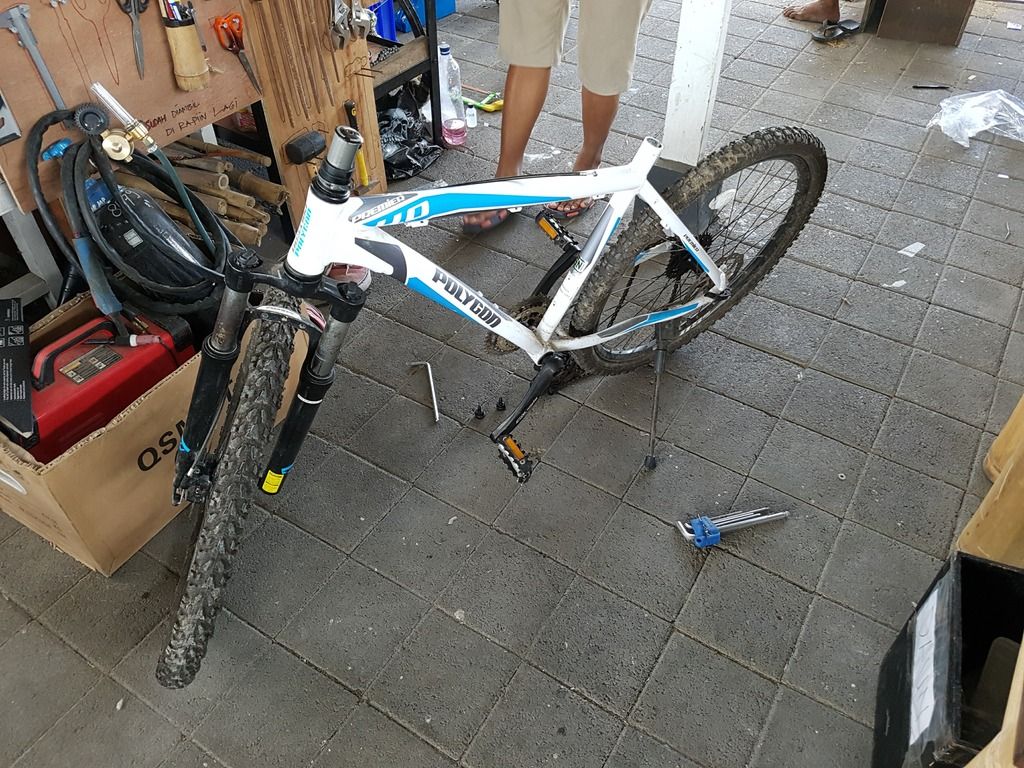 Donor bike~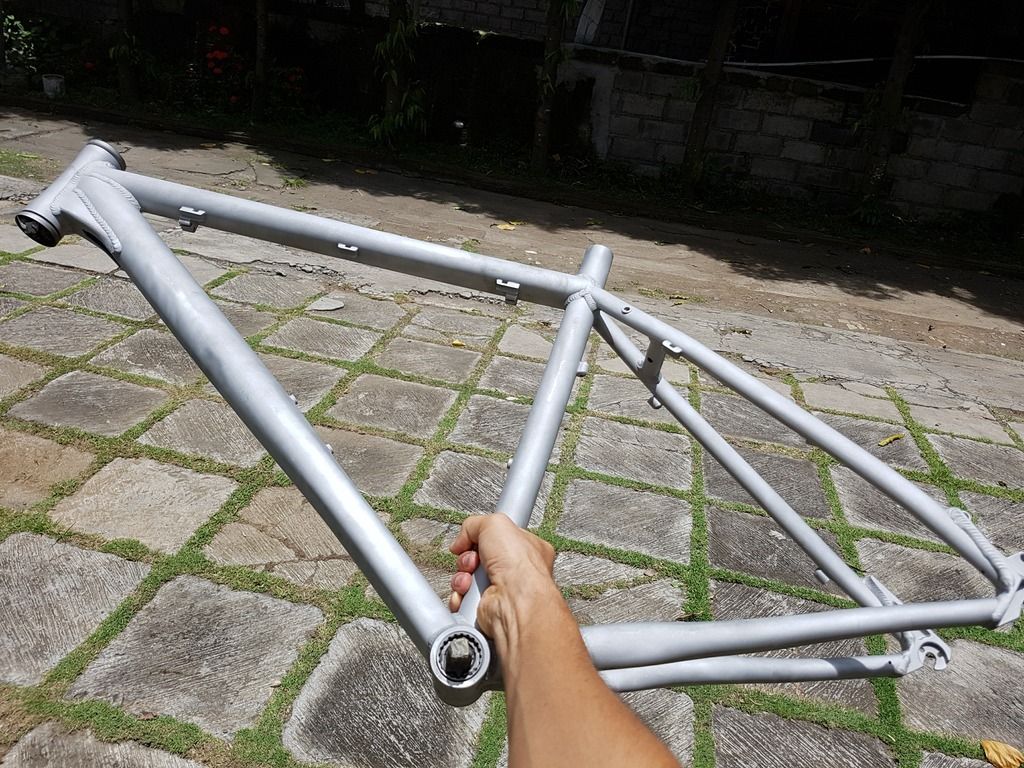 bike stripped and sand blasted
Triangle side panels were fabricated: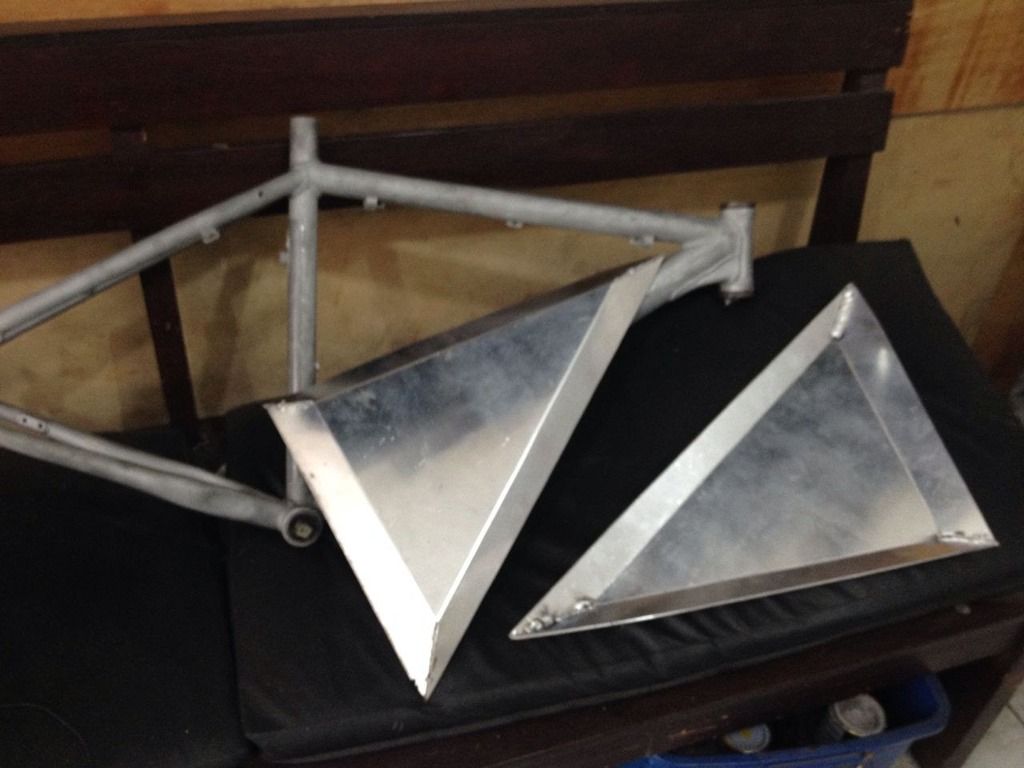 and checked it over for fitment~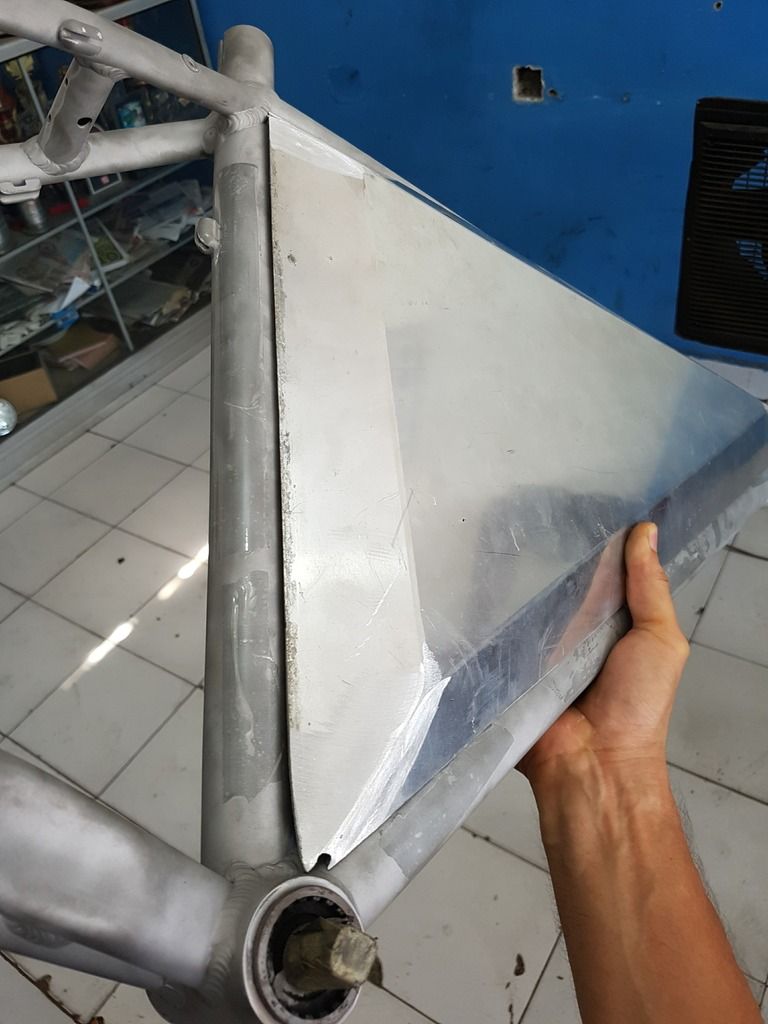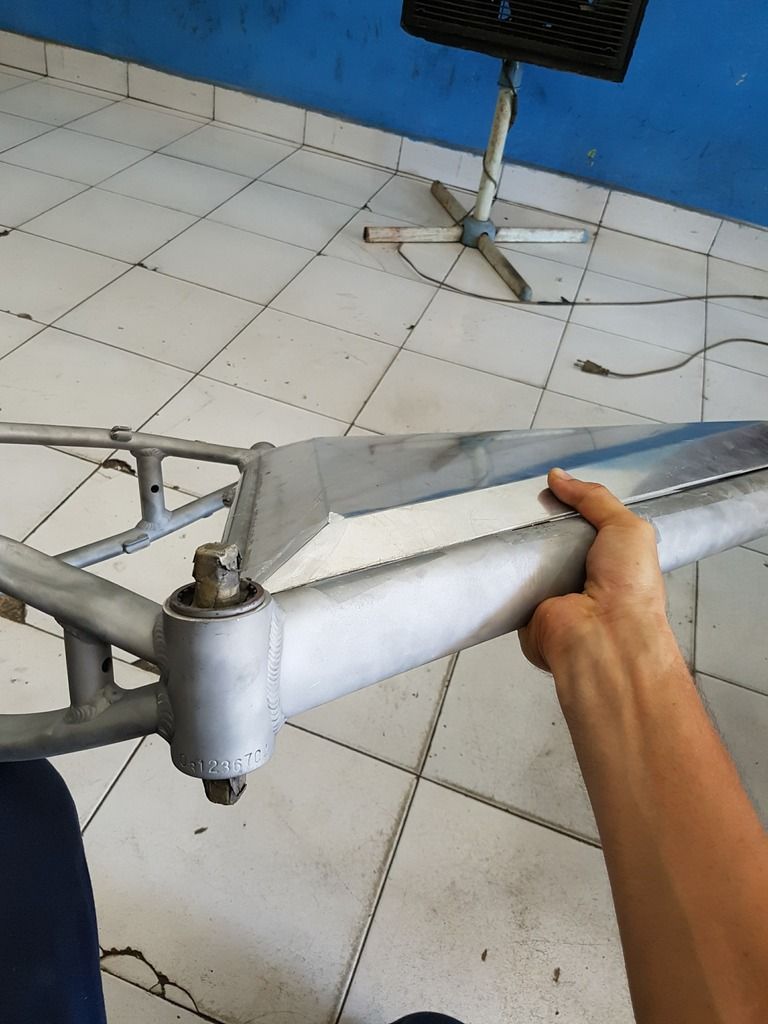 Got some Screws for the side panel that we will make removable to access the insides
And then started welding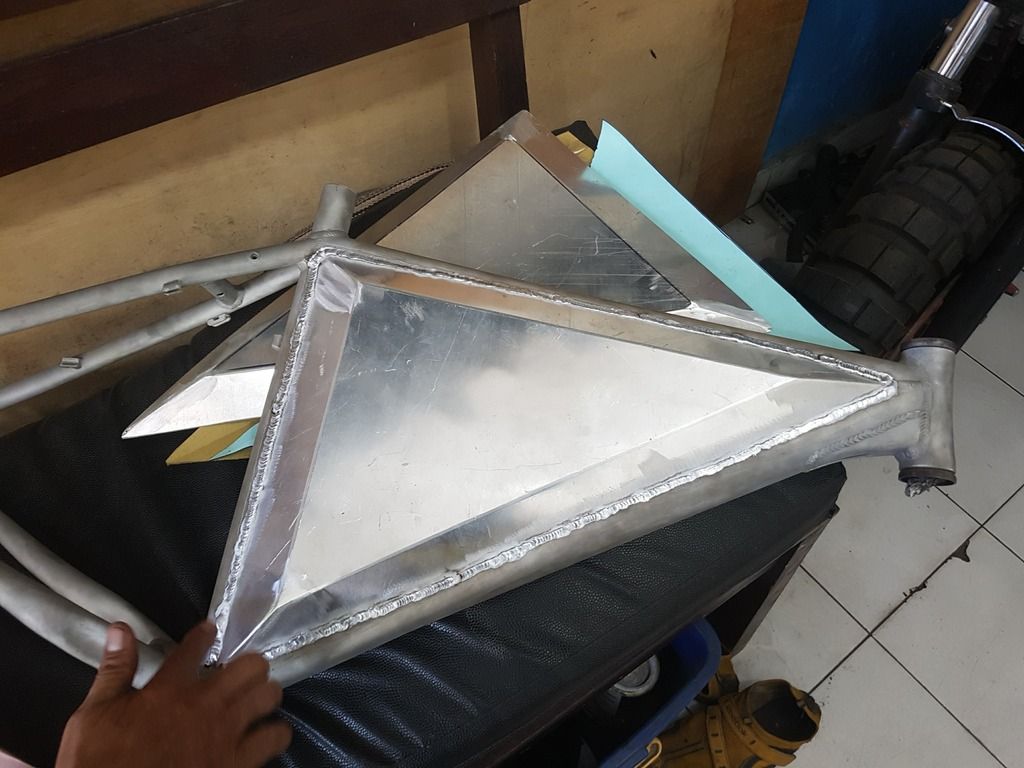 We plan to grind down the welds to a clean finish and have the whole frame polished/buffed up to a shine. However this is now how far we have gotten with that project.
----------------------------
What brought me to wanting to build an electric motorbike was an unexpected gift from another friend, Who gave me a bunch of parts that hes taken off his Ninja 250, while heavily modifying his bike. i got the original Rims, rear swing-arm, whole front end, and an extra brake caliper (so got both front and back calipers!)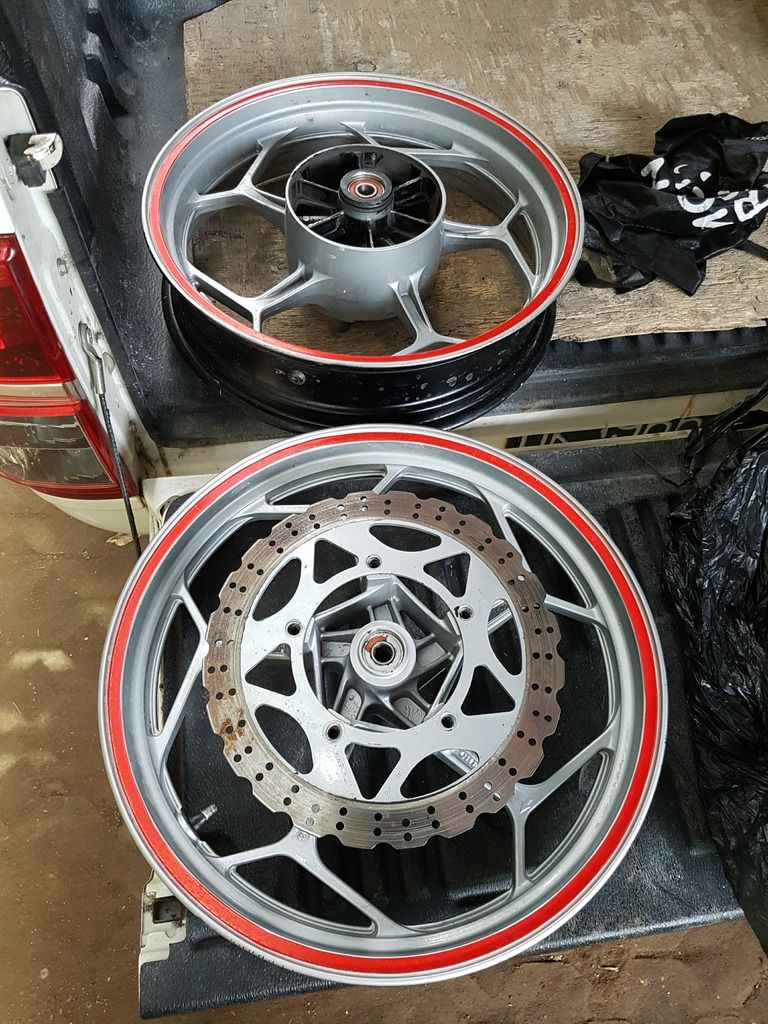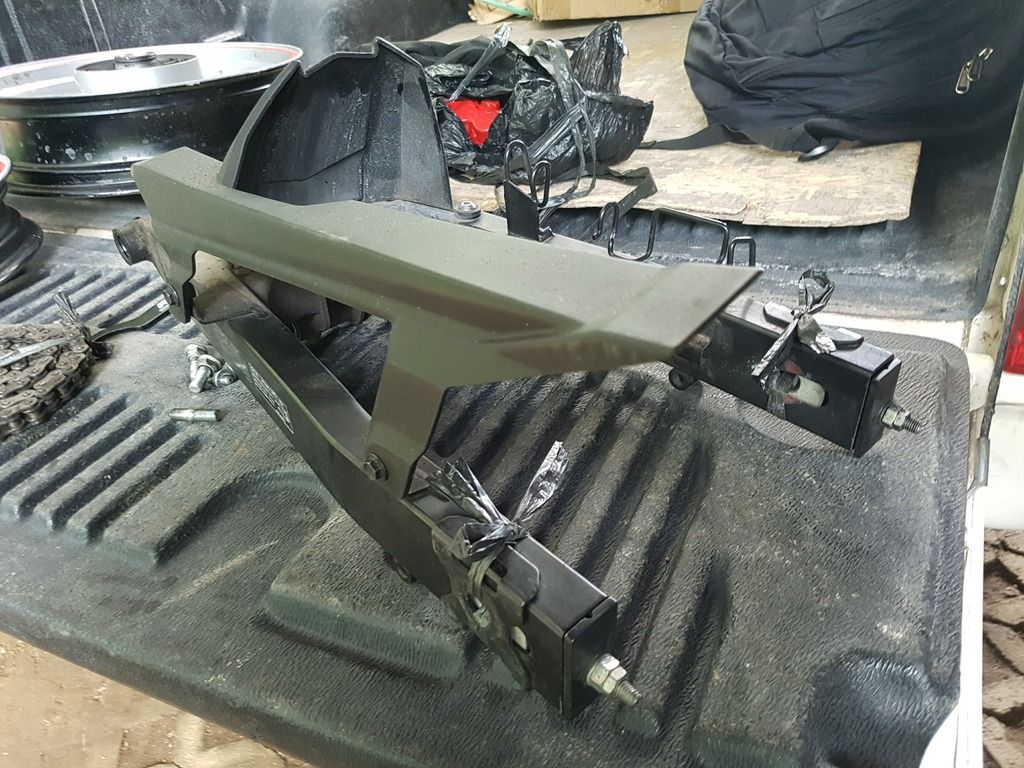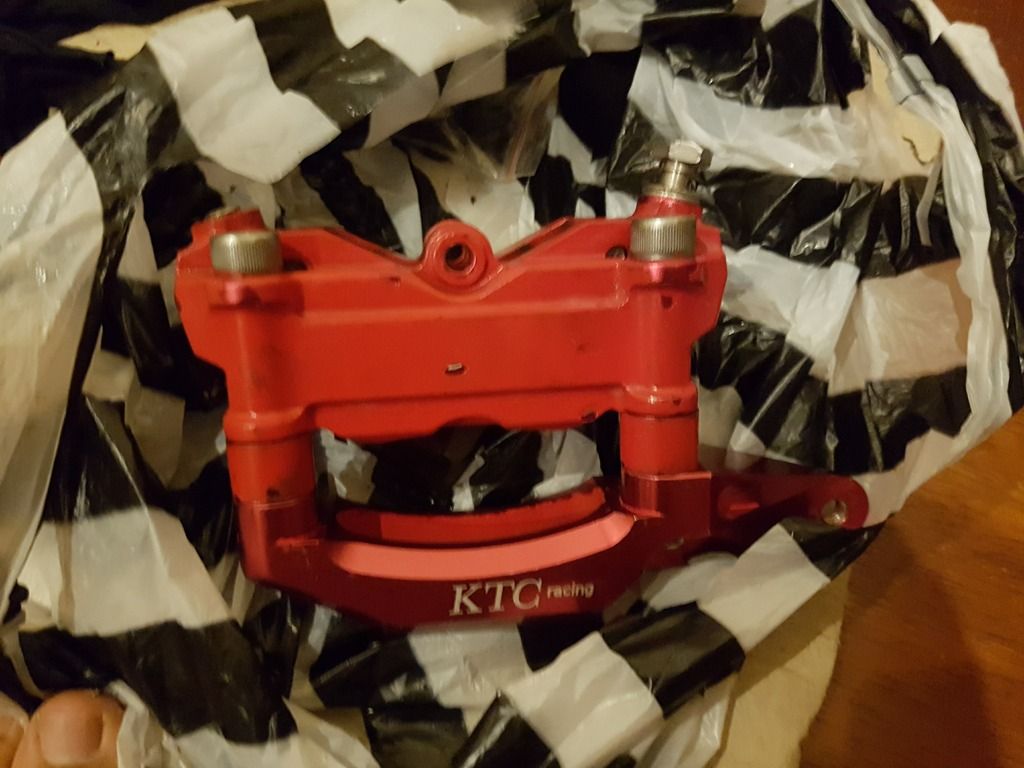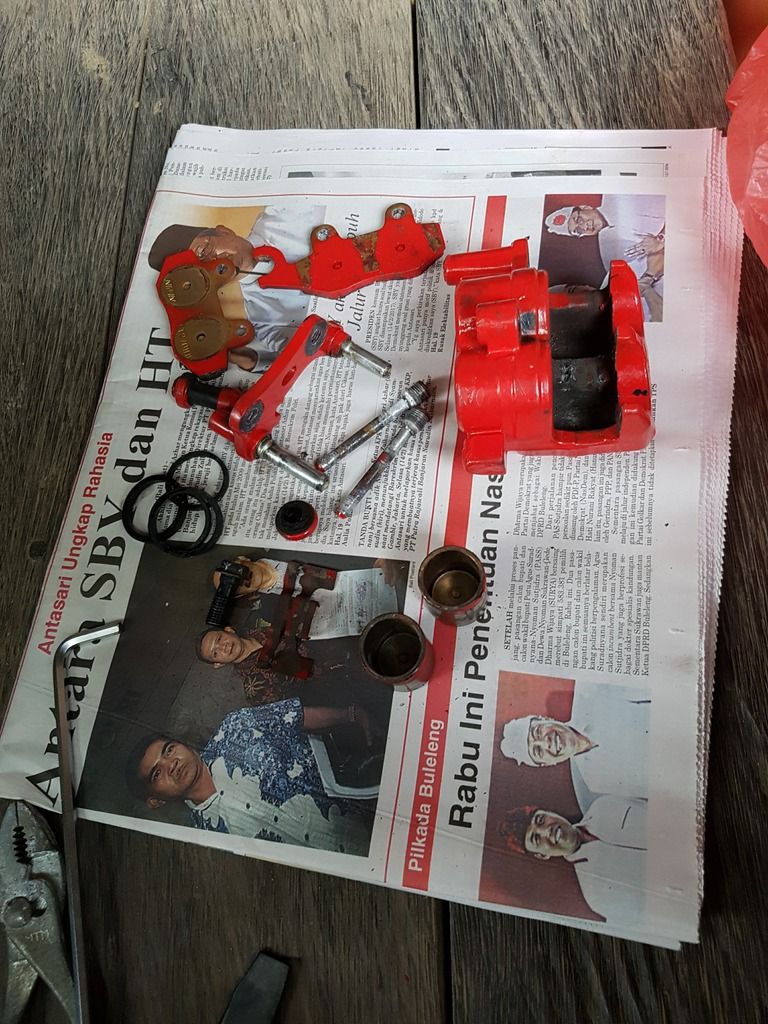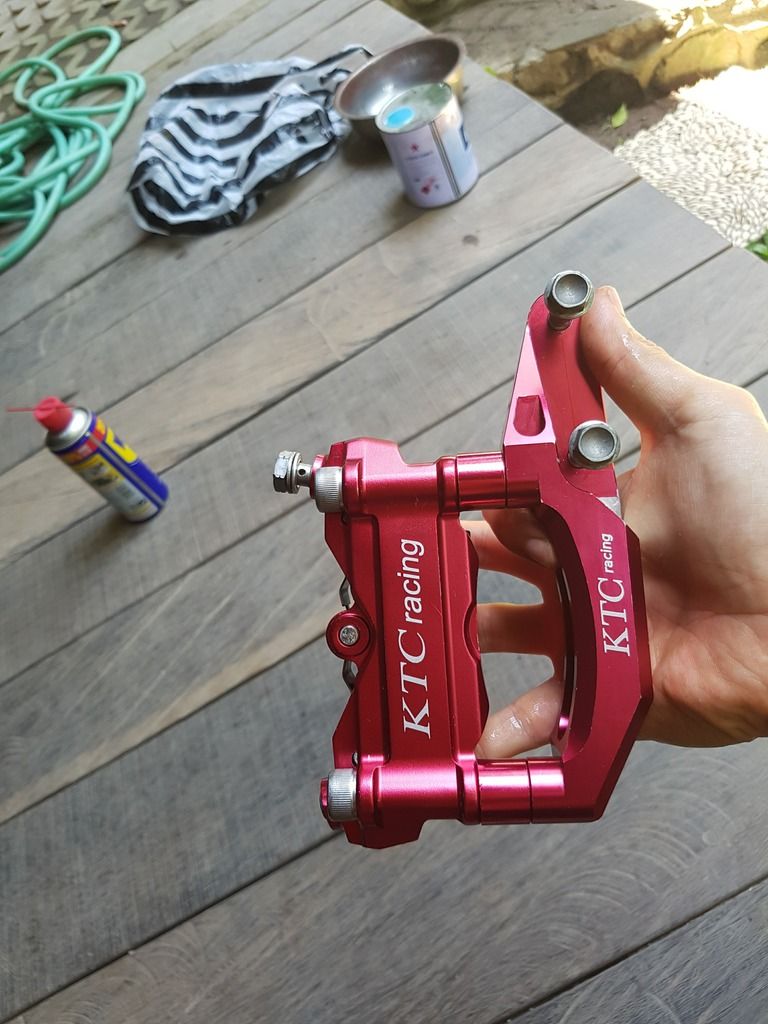 Both Stock and KTC calipers had a horrible paint jobs done to them, which im stripping back off, lol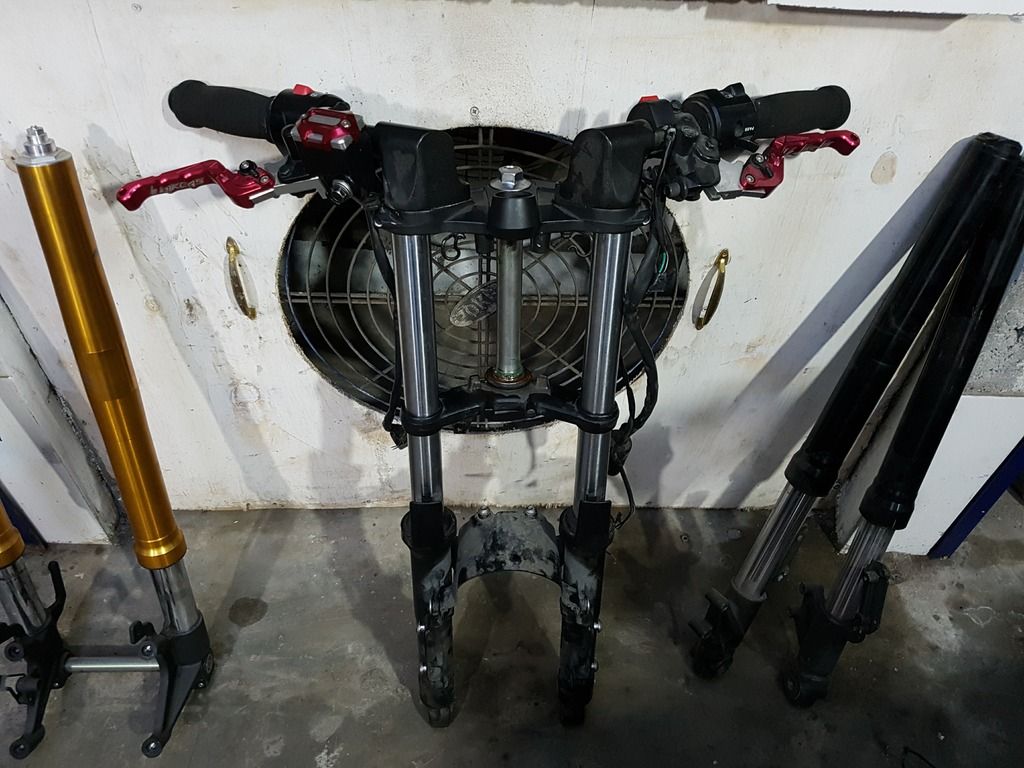 My friend is replacing his whole front end with a R1 replacement (left of the pic), lol
So i took the opportunity to sell all my e-bicycle parts to go to the other custom e-bike that we are working on, so the money from that can go towards the new E-motorbike im building!
At this point im trying to figure out what controller, motor and batteries to use.
What i have access to (ready stock here, which saves me ordering parts from china) here through my e-bike mecanic is:
Kelly controller: KLS7230H (72V, 100A continuous & 300A burst Sinusodal)
http://kellycontroller.com/kls7230h24v- ... -1449.html
Golden Motor: 5Kw water cooled 72V BLDC.
http://www.goldenmotor.com/eCar/HPM72-5000Curve%20.pdf
Battery: build packs from 18650 cells or 26650 cells or something like Headway LifePO4 38120S cells (can imagine it would be easier to bolt these larger cells together rather than using tons of nickle ribbon).
As for the bike, i will probably have to get a custom frame fabricated to attach all the parts i was given from the Donor Ninja 250.
I am leaning towards a retro look (cafe racer) bike theme~ inspirational pics along these lines: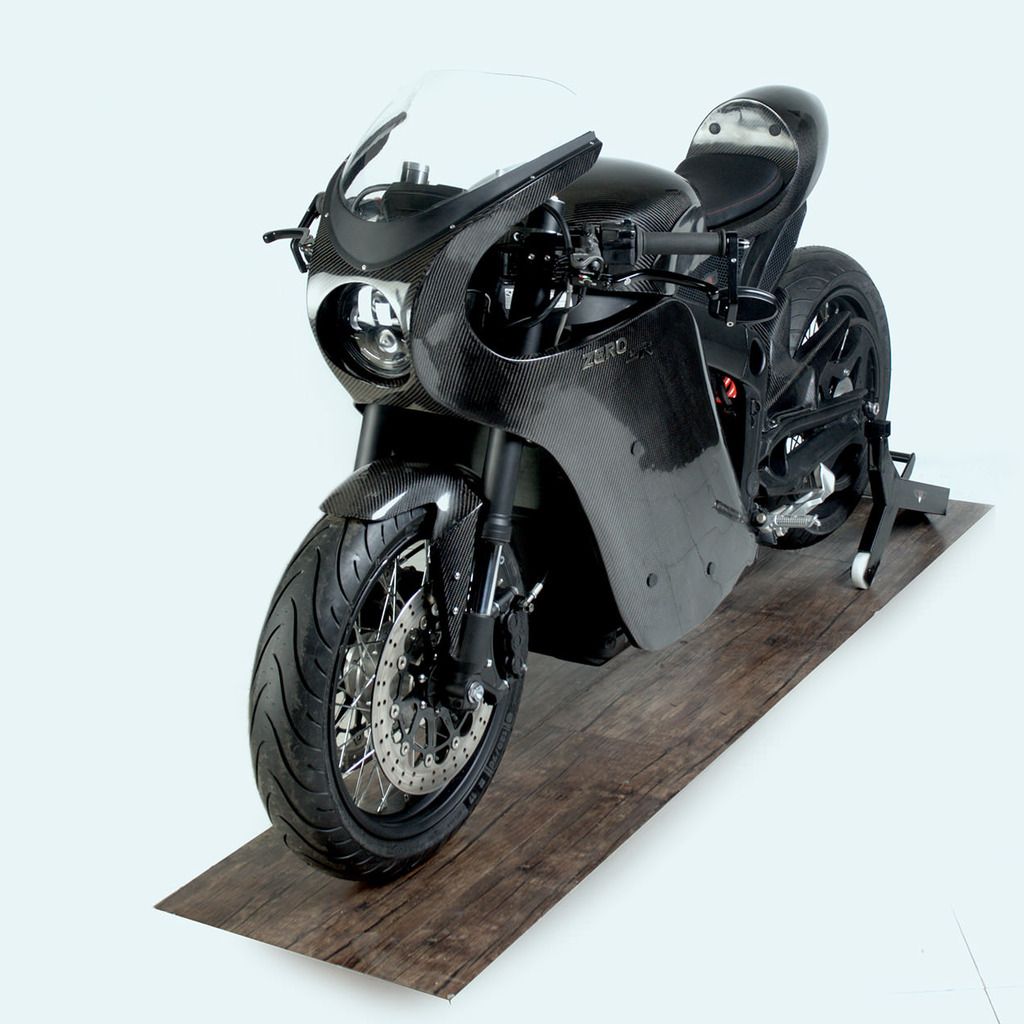 ----------
Im hoping that some vetrans could give some insight into this build that im getting my self into, and the dos and donts of E-motorbike builds~
Thanks in advance, and i hope to post update on the progress as things come together here