Hello,
I am Rene from Cologne Germany.
I created my own bike. The main Frame is a YCF Pilot Pitbike Frame. The swingarm is custom made by myself. The black plastics and the battery box is made by myself. The wheels and the freehub system too (based on DT Swiss 340 hub).
Golden Motor BLDC 108 and Sabvoton controller.
max speed 55 km/h
White Power PDS rear shock newest dual compression technology 310mm finest rear travel
62 kilo incl. 52V 32Ah Multistar Lipos
The battery box can handle about 52V 54Ah.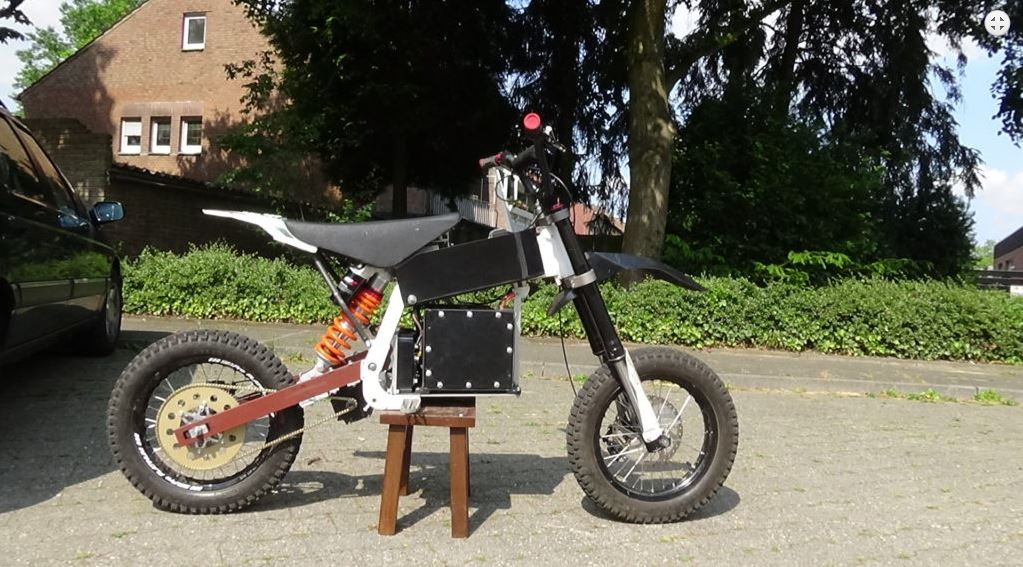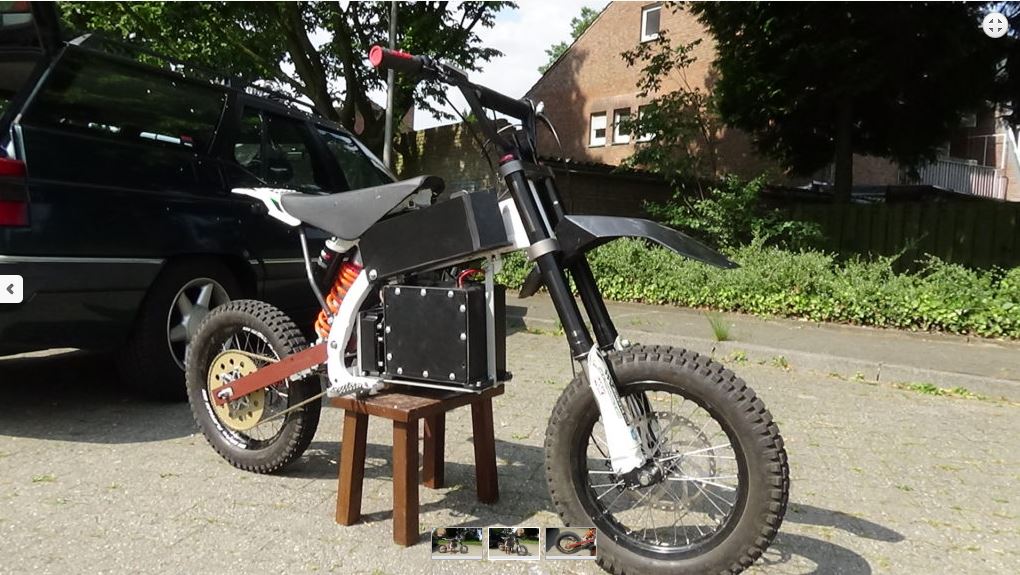 This was my first prototype.
Custom made Aluminium swingarm
Oset 1200W rated brushed motor, Oset 100 controller
Custom designed Fox Float air shock (custom valving piston and new shims) 320mm rear travel.
54kilo incl. 52V 32Ah Multistar Lipos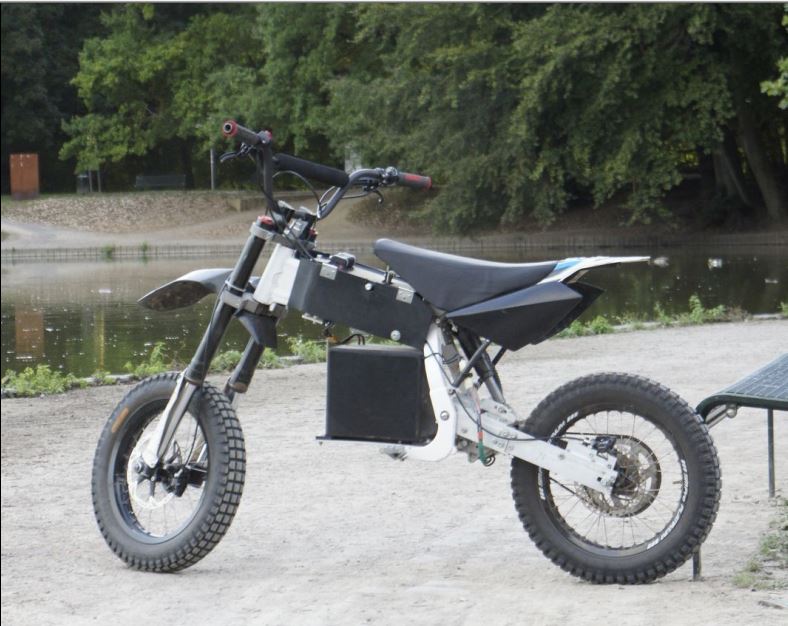 Custom made air turbine cooling system 1500l/min to cool down the motor - always maximum power- dont worry about overheat.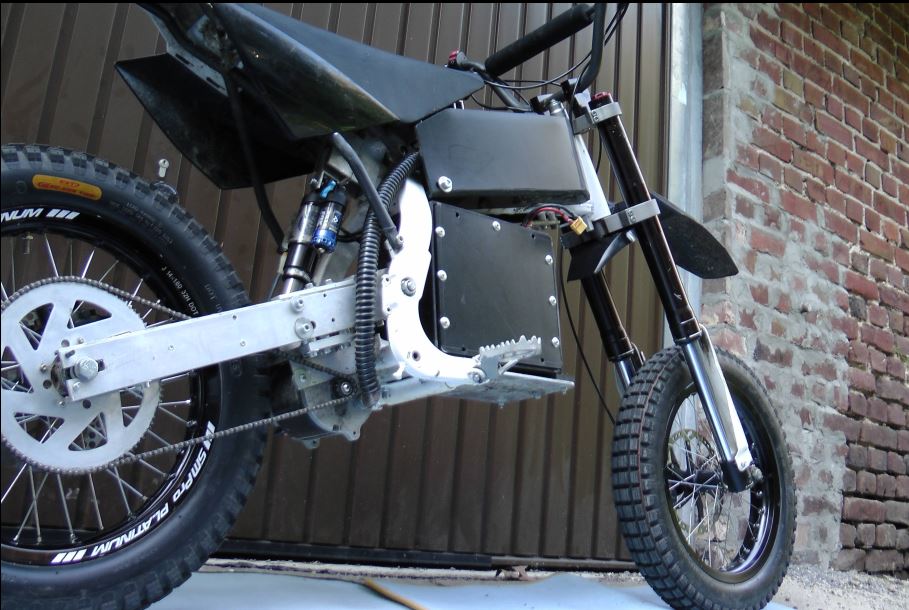 I drove the 25H chain 1 jear without any problems.
Testing the bike on my winter underground track in Netherland (lost place limestone quarry):
https://youtu.be/yjmvMXFyQKE
max Speed 47 km/h using the oset motor:
https://youtu.be/Mv5j4JQJ-jM
New version steel swingarm , some jumps in the forrest
In this video I programmed the controller to max 3,5kw. I used a very small 16Ah damaged lipo battery.
https://youtu.be/XDnFSoeZ5e4