I have done some progress in the setup of my Kweld and as predicted by tatus1969 my 3S5P LiPo is too big and I exceed the 2kA limit. I had error during calibration so following his advice I reduced the voltage.
With 2S5P I calibrated the welder and obtained a R=1.24 mR then I tested Kweld with pure nickel strips 0.2mm and 0.3mm with suggested energy level in the operation manual and the results are very good.
This is what works for me: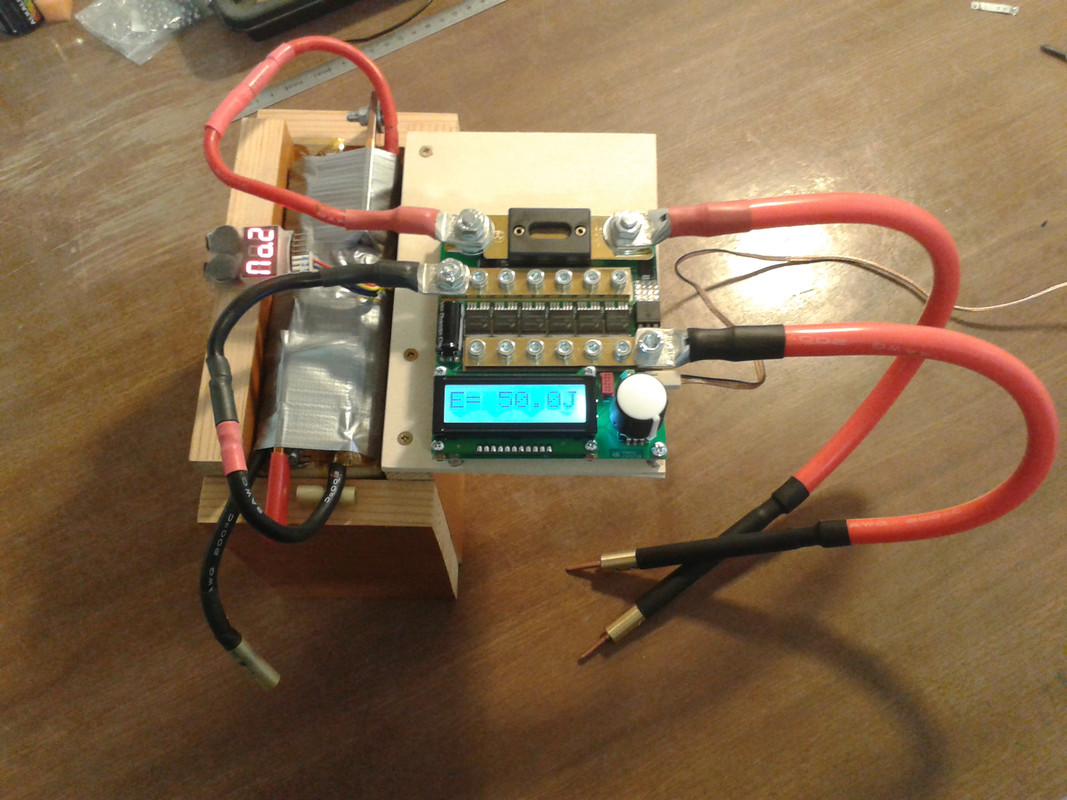 With my 3mm copper electrodes I can make very close spot welds, this is what I obtained: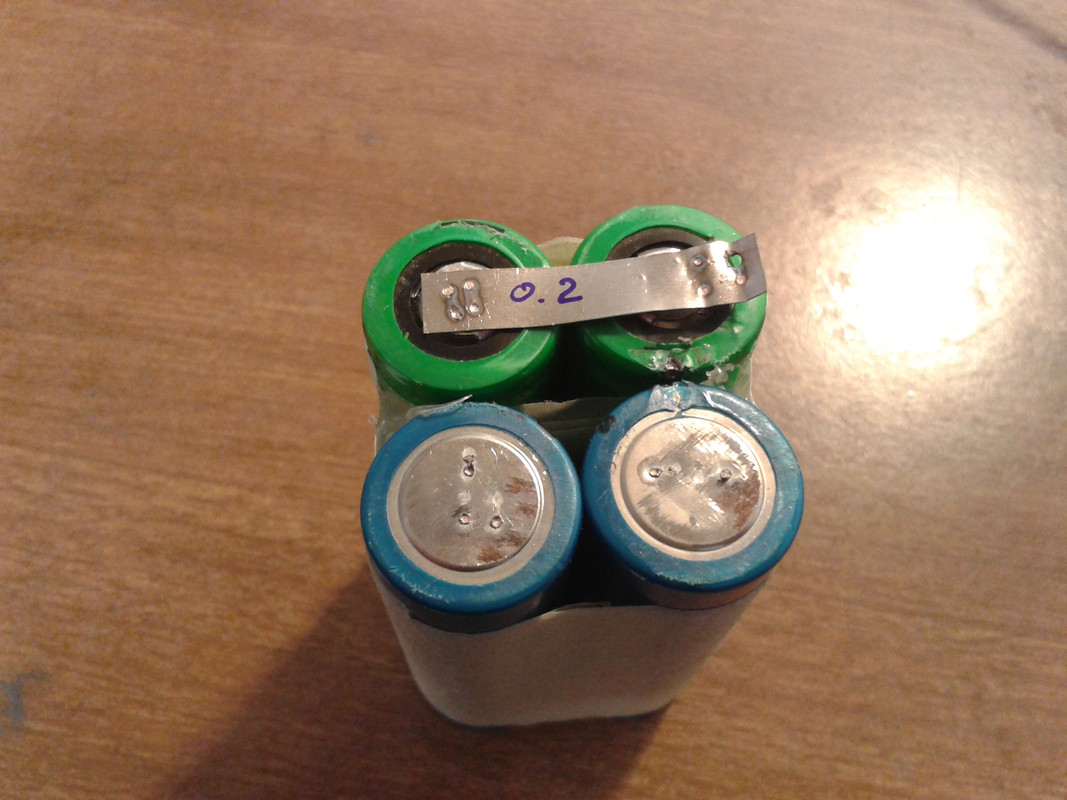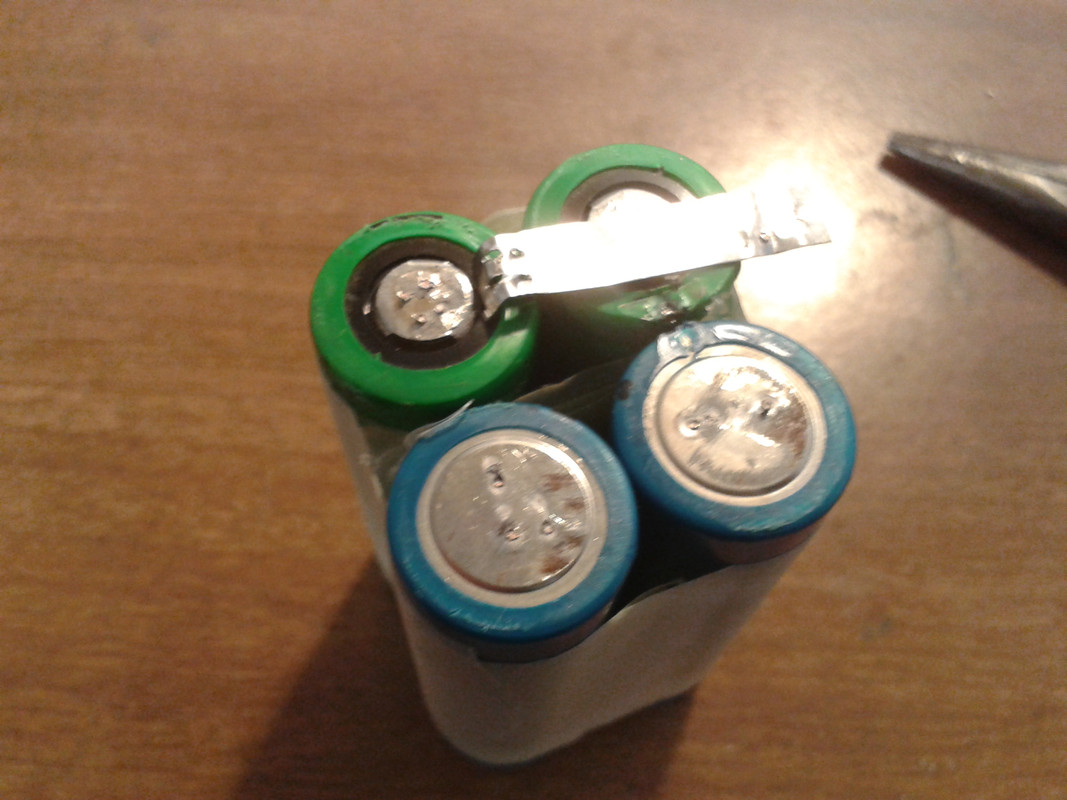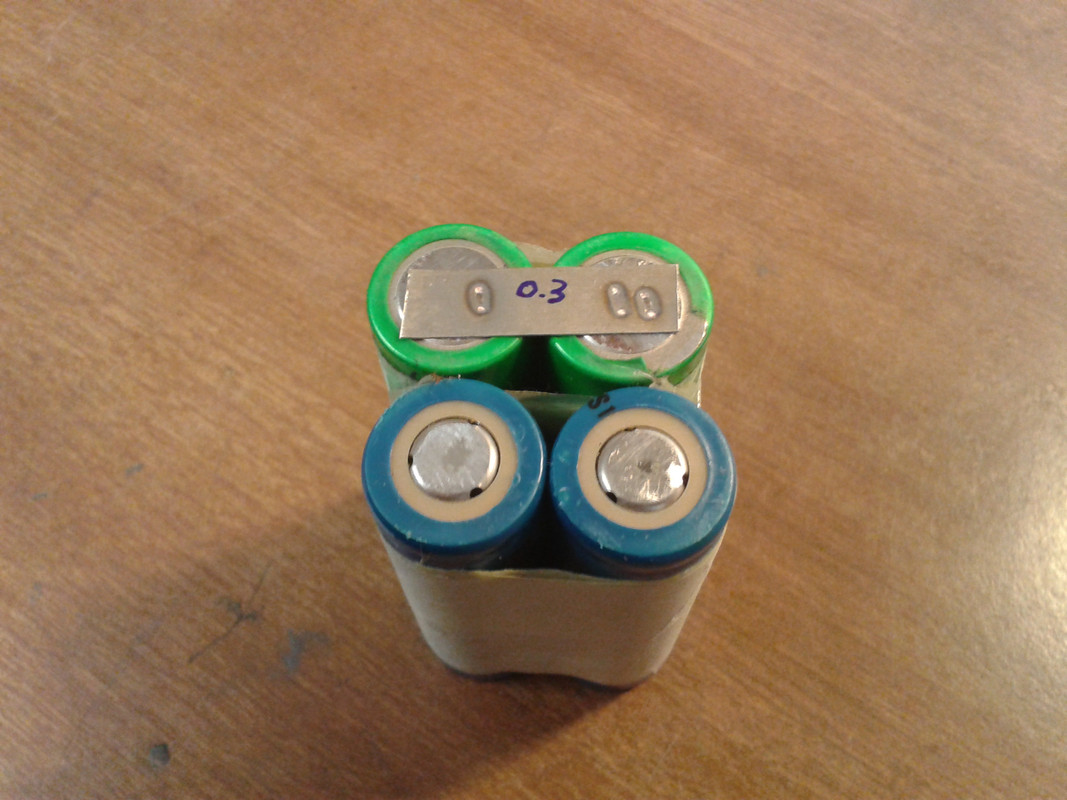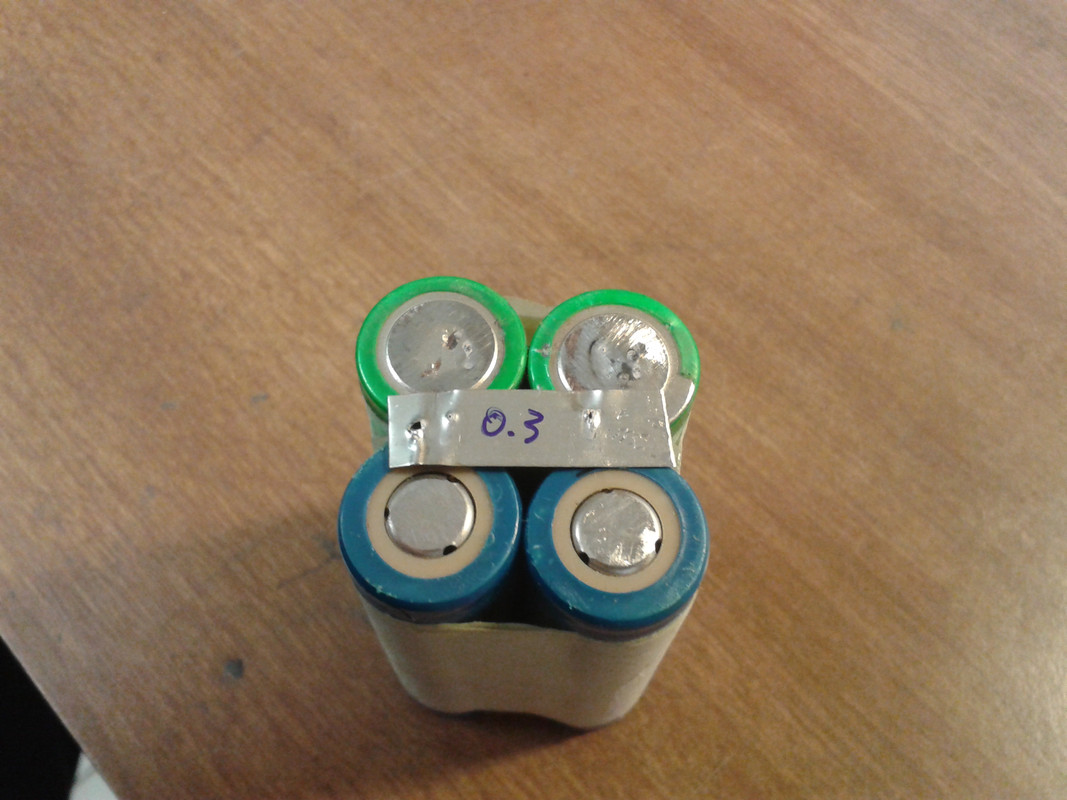 I also would like to spot weld copper strips 0.1mm ans 0.2mm and I read that tungsten electrodes are needed so I tried to make these copper tungsten electrodes with some tungsten wire I had that is the same used as oven resistances.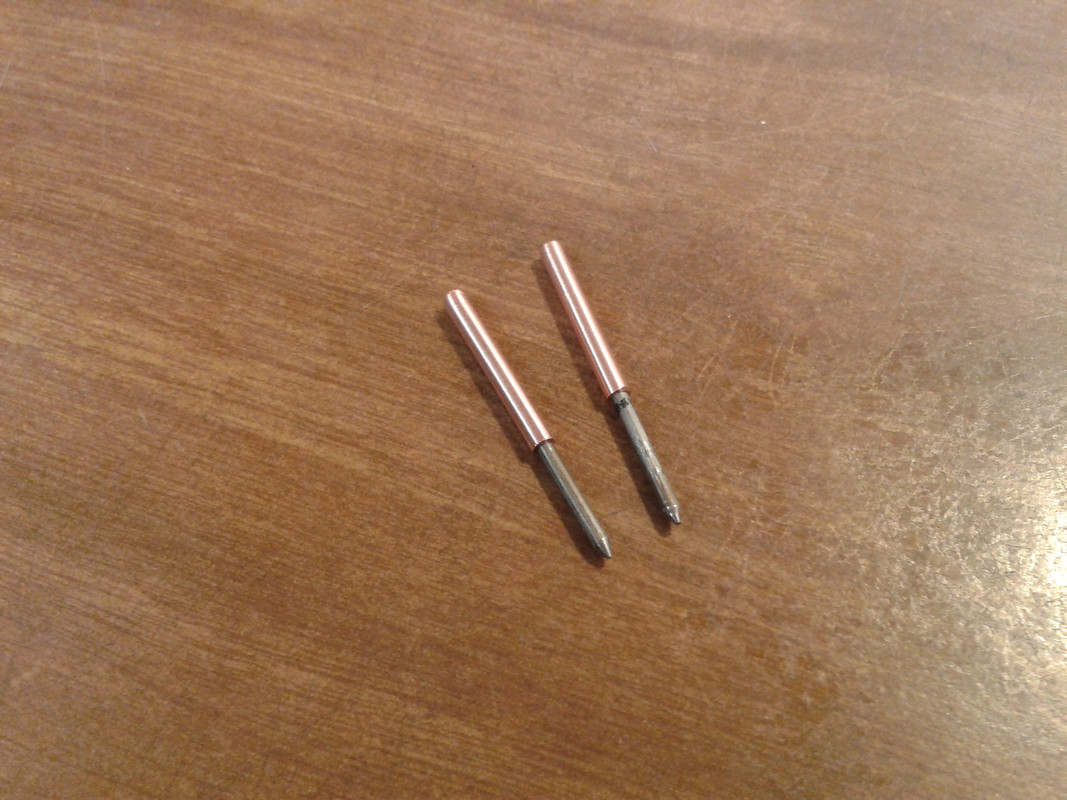 The mechanical contact is the best I can make but I can not calibrate the welder and I have the error Timeout; R=17.11m; STD=532
Is there anybody here that succeeded to use tungsten electrodes with Kweld?