OK, I pre-tinned the leads and soldered them to the top, going one by one:
However... (sigh, why do I always have to use that word!), there seems to be a problem. When I hooked up the wires to the BMS, one of the lights is not working: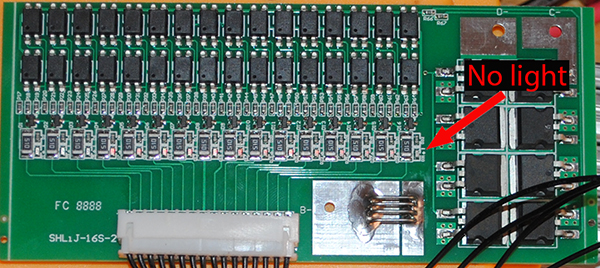 I took a third look at the boards and the wiring seems to be correct: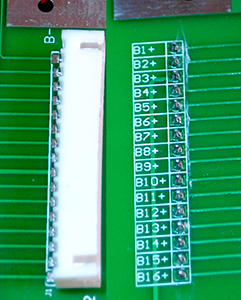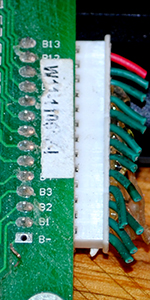 The one thing of note is that the "red wire" went to B13 on the old board. It now goes to B13 - B16 on the new board. Did I mess up somewhere or is this correct?
BTW, if any thinks that they can repair my old board, PM me and I'll ship it to you. It has a blown out trace on it, but if you have the skills, I would rather give it away than toss it: