On the left is a known genuine 4110 Mosfet as supplied by Methods. On the right is the first Mosfet in a controller. It purports to be a 4110. How does it look to you guys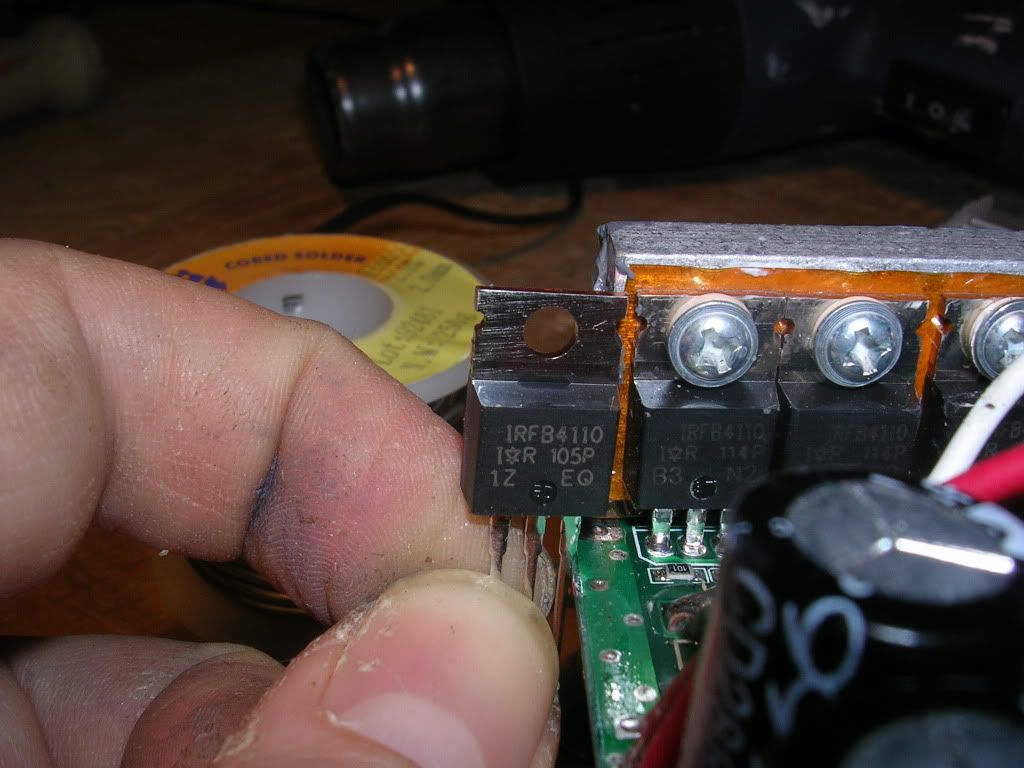 On the top of the photo is a series of known 4110 Mosfets, again supplied by Methods, in a plastic strip container. On the bottom, are visible are other Mosfets, purporting to be 4110 Mosfets, as arranged in a controller. One thing which caught my attention was that Methods mosfets have a distinctive copper hue. The ones in the controller do too, but it is just not as uniformly distinctive.
Now, that could be the aluminium heat-sink, or the yellow plastic tape, interfering. I don't know. I don't even know if it is that important.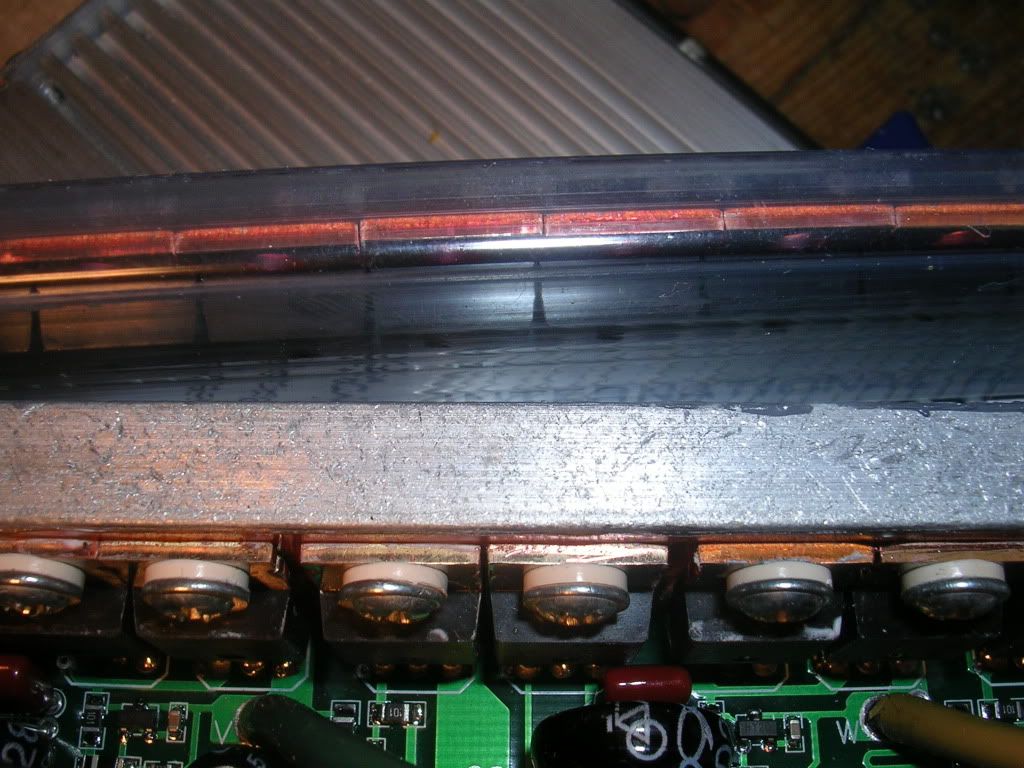 The best shot I could get of two Mosfets beside each other in the controller. Note the grubby nature of the prints on the Mosfets- but again that's not conclusive, because I took a known 4110 and rubbed it back between by thumb and index finger and it resulted in a faded, grubby appearance of the lettering. So who knows.