Since Building Non hub bikes is not nearly frustraighting enough....I thought it would add to the fun modding up a tiny controller.
I present the e-crazyman 48v-350watt butchery thread......for those like me. (handy with a wrench & electricly stupid)
Board model EB206-A-3
#1) Learn how to flash the MCU to be able to fine tune the controller once modded. (done)
(edit soon to add diagram for flash cable & links to the pro's)
#2 Upgrade the capacitors with low ESR rated caps & up them to 100 volt ratings (should we decide to push the linits)
#3) Change out the FET's for some higher grade (i have some I picked off methods) if you have a favorite use them, I used real irfb4110's
First I have a question for the pro's:
Is there any reason to upgrade C3 & C4 to anything other than the 25v100uf that are there? (I believe it is the 12v buss & isolated. not effeced by any of these mods)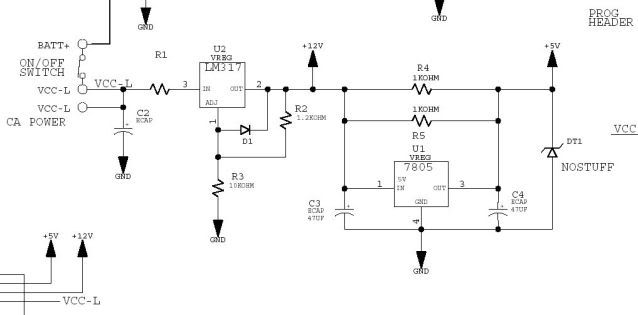 Here IS whats been done.
1st the unmodified unit:
solder wick to mop up all the solder used to build up the traces: before:
After: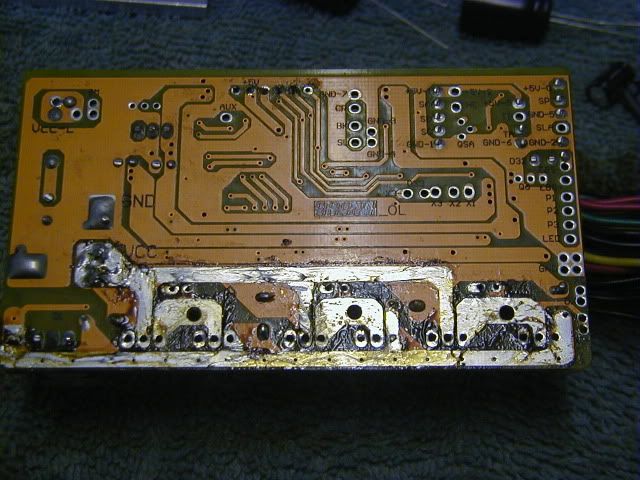 This is the new set of 4110's in position & ready to mate to the board:
Instead of building the traces with lots of solder & heat. I thought I would use some #14 copper wire. Like this: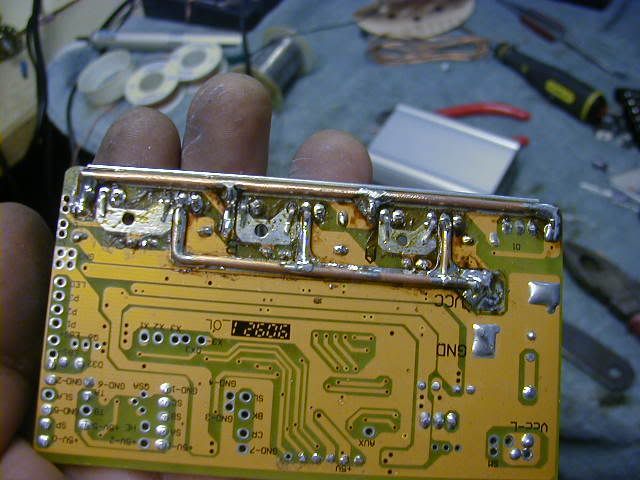 Now Is Where I will deviate form the norm. I intend to modify The standard "tiny box" the controller is housed in & add a real heatsink to the fet bank.
Another item is to upgrade the Phase wires to #10 AWG & solder them to the bottom of the board right at the fet's (mostly because I forgot to open the holes up when I had the board stripped)
I would never have attempted any of this if not for the info provided by Methods, Knuckles,mwkeefer, dnmun, Jeremy Harris,Gwhy & others.
Next I will size the R1 resistor to operate on 84v & see how it performs.
PLease any electronics minded guru's.....Have I missed anything?
I really only have a mechanics understanding of these components. No real creative input at all. I am just a gifted mimic on this kind of thing.
Any words of warning, advice, programing parameters & encouragment are allways welcome.