Preamble:
Greetings –
I am on a primal quest to go farther faster better, as I'm certain others are swimming in the same direction. The component choices we have to get there are off-the-shelf, with modification, and by innovation. Like most, I have acquired, tampered, and twiddled my way forward through pain and suffering reaching for that endorphin-laced taste of freedom. The pleasure and joy that surrounds personal achievement on each stretch of road, each hill mastered is second only to the knowledge that we are truly a rare breed, a cadre of few that can do what we do with our custom-tailored machines. Even so, I think we can make them better, smarter, more reliable, and extensible.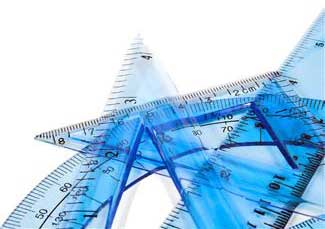 Straight-up: I am a
Design
Engineer though not
Electrical
Engineer, therefore I ask that you forgive my naivety and accept my open hand instead towards resolving the elementary puzzle, and build the best
controller
from scratch.
This challenge is not for people who eat Wonder Bread, Dinty Moore Stew, and drink Budweiser; no. It's for people that have no fear in making something from a mysteriously dark and unknown void, to "roll their own", and smoke-test it! It's like gardening or cooking: I like to think of it as crafting a tasty beer from a full-mash with my own small-scale hand-made brewery... Or to go out and buy something that is interesting, take it apart, examine, and figure out how to make it better; a habit I've been doing since I was a kid, and well…
I'm still a kid at heart
Not long ago I examined the Infineon controllers, reviewed the software, and attempted to reverse – or at least understand the conditions upon how the firmware was set through the programming interface. This is an ass-backward approach to engineering a solution: Replace the foreign application with an open-source to affect changes on foreign-built controllers. No – that is the wrong direction. Ambitious edge-case driving people need more control, period. Therefore I'm on
the hunt
to build the best
controller
, and I'm looking for other
hunters
to join with!
Defined:
Every project should have a
Plan
. The function of the
Controller
can be defined as being the sum of three parts:
Power Supply – Modulates the raw battery power into serviceable channels that can be used by our System.
Driver Circuit – Manages the power output to the Motor and rectifies the regeneration.
Brain – The configurable controlling module that responds to User Input demand, regulating performance the System, and providing time-critical feedback
Any other feature that a
controller
might provide is an ancillary application that dovetails into one of these buckets. Examples:
Headlights – Source of power is branched from the Main Power Supply. Control is localized or augmented through the main.
Alarm System - Source of power is branched from the Main Power Supply. Control is managed through the Brain which tells the Driver to lock up, or produce some other audible deterrent.
External Device, such as CA or GPS - Source of power is branched from the Main Power Supply. Data is provided through the Brain.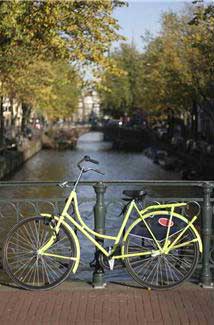 "Form Follows Function"
The brevity of this statement was extracted from a phrase first expressed by architects Louis Sullivan, and extended by his apprentice Frank Lloyd Wright; it is a principle that advocates a way of defining the shape of an object based upon the intended use or purpose.
The controllers we use today are prepackaged in tight little boxes affording little room for expansion. Though fine for the lion's share of the consumer market, for the hobbyist it presents a mild-to-difficult challenge to augment. It doesn't have to be this way: The goal of this thread to break this device up into three parts that are accessible, extensible, and reliable.
The needs for my next ebike, and the ones after that, demand that I abandon off-the-shelf controllers as being too inflexible and limiting to my creativity. To be fair, they do their job nicely. However, I have learned enough, and now I'm ready to move on. I can't be the only one with these strong aspirations.
I ask you: Let us agree on the features, design the circuits, map the layouts, cut the boards, and stuff them. Let us build a product that is reliable and rocks! As part of that creative process we require the development of a
specification
, to lay the foundation as it were.
more...