I was going to hold off posting anything about this until I had gotten farther along, but it's been over a week now and I've gotten it to work enough that I can't help but share. It's an app for the cycle analyst that currently acts as a display only. It is *VERY* basic and in its infancy: I have no doubt that there will be no end to the issues it will have. Here are a couple of screenshots: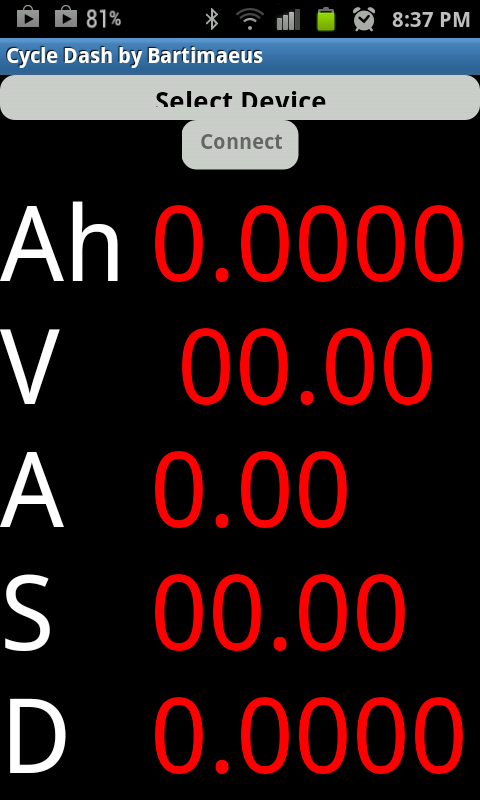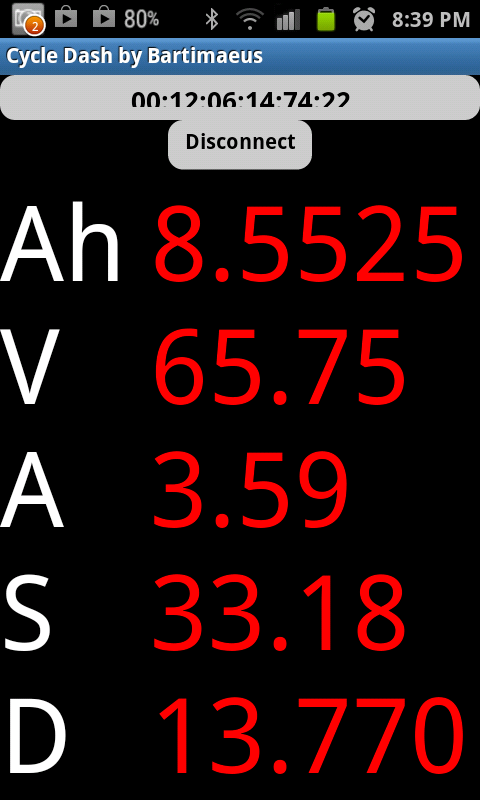 In order to use this app with the Cycle Analyst you will have to purchase a serial bluetooth module. These are pretty cheap, here's an example:
http://www.ebay.com/itm/Arduino-Wireles ... 1c26e49cce
note: I have not tested this module yet, it is on the way in the mail. I have tested the app with an arduino and a bluetooth bee module, but only because that is what was quick, easy, and in my dorm. You will have to pair with the module before you run the app.
Just to be clear and to cover my arse, the use of this app is at your own risk. I am not responsible in any way for any damages resulting from the use of this app.
here is the app file:
**edit The most recent version is here: **