Will re-shuffle items into categories - Index
Index
- not complete ... but good start
Electrical Components
Lighting
Charging
Drivetrain
Tires
Meters
Fuses
Sorry! - Just click on pictures to go to, where available.
Thought I'd post up some of the bargains I've found!
This one seemed impressive enough to post, added a few others ... consolidated links to some of my finds.
Meters!
Dc 10v-90v 0-50a dual Digital led voltmeter, ammeter, watt meter, amp hour meter $23.99
Ordered one up ... 2 or 3 wire configurable
DC-DC 3.8V-60V (80V if 3wire) 20A Dual-display Digital LCD Power Current Voltage, AMP Meter, watt meter, Ah meter $13.69
Its little brother ... I've been using one for several months ... love it!
Many more functions but sketchy instructions are in Chinglish
1600 Lumen XML Cree XM-L T6 LED Zoomable Focus Black Flashlight Torch 8W 5Modes $9.74
Wonderfully bright ... 5modes is more annoying than useful.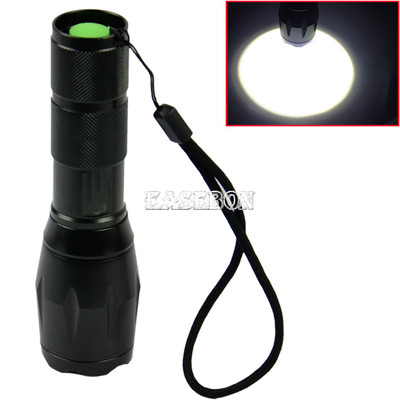 Imax B6 1- 6s cells Lipo NiMh Balance Battery RC Charger $22.77
Great little tool!
"Genuine" iMax are of "good" quality ...
Unfortunately ... "genuine" is difficult to determine.
HobbyKing.com lists genuine and fake, side by side.
"Fakes", from any, in business for a while, source, are typically of reasonable quality ...
But ... ?
1-8S Lipo Battery Low Voltage Tester Buzzer Alarm $2.79
Programmable, individual bank LVA- Low Voltage Alarm
Displays pack voltage then individual bank voltages
Use multiple for larger packs. 2 for upto 16s, 3 for 24s etc.
I ran to front bars using 8 wire Ethernet cable (7s 25.9V Li-ion)
Use as voltage meter only, hook to wires going to 24V leds on throttle. (30V max)
Accuracy varies greatly!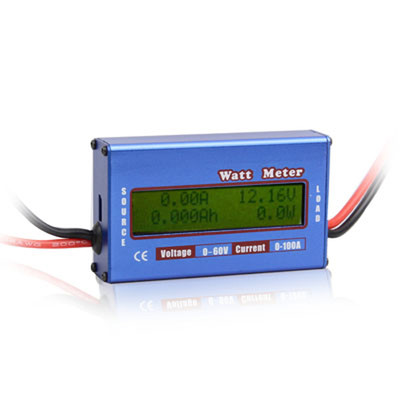 Dedicated power required for <5V use
150A version ~$20
New Low Price
New Digital 60V/100A Battery Balance Voltage Power Analyzer Watt Meter - $16.07+
Auto-balancing and much more -
2s - 6s only
- ordered one up!
One more reason to try a 22.2V pack for a 24V eBike!
Update
- received item. Balance function works nicely, with pack voltage - no external power required.
Bleeds down higher voltage banks and beeps when balance complete.
Can even be used for bottom balancing!

120V 25A volt, watt, Ah + battery %
-
$24.50
4 digit display 100th V capable -
$3.89
Range: DC 4.50-30.00V ( Can Measure Voltage Directly )
Click on Picture
-
$3.89
24-60V 500-1000W Motor Brush Controller for Electric Bike Bicycle & Scooter $45.50
Rugged, durable ... nearly indestructible. Waterproof construction!?

Found a nice item!
Small Volt - Amp meter, applicable to most chargers. < $5
30V 10A
Note: Confirm by listings pictures that unit includes fine adjustment pots.
100V 10A Dual Meter
Belden tinned copper tubular braid/ground strap 5/16" X 20' $12.99
10-9gauge Tinned Copper Braid - Great for connecting cells, solders nicely 30-50A continuous recommended

iMax B6 too complex? -
Not personally tested ,,, but bad review from fellow member
Tiger Wing 2~6S LiPo/Lion/LiFe and 2~15S NiMH/NiCD batteries T6 Compact Charger - $19.99
Simple Analog controls - some may prefer to "Digital interface"

I'll try to remember - find more!
Sorry! Just click on pictures to go to, where available.
<$5 100V 10A dual color meter
RC CellMeter-7 Digital Battery Capacity Checker For LiPo LiFe Li-ion Nicd -

≥ $6.20
Excellent item for 7s battery users!
25.9V Lithium as opposed to 24V SLA.
Description:
"Display Mode:Battery cell voltages,total voltages,lowest cell voltage,
Highest cell voltage gap between highest cell voltage and lowest cell
voltage, Remaining battery capacity(%)
Specifications:
Color: Black
Item size: 84*50*15mm
Net weight: 46g
Package weight: 55g"
Allows monitoring voltage of each bank
and estimates fuel level ... in a bright daylight environ.
Edit - Takes voltage sample = does not continuously monitor!
A very budget minded alternative ... !
3 in 1 LCD Discharger Balancer Meter Tester for 2-6S lipo Li-Fe battery -

≥ $9.28
I know, I know, these multimeter w/balance function have been around a long time ...
But! This model has an external power option ...
So, it will not bleed down Banks s1 - s2 during continuous operation.
Use multiple for ≥ 7s packs.
(1s-7s) 5 in 1 RC Li-Fe Lipo Battery Voltage Balancer Meter Discharger LCD display - ~$8
Unlike a very similar previous posting, this does have continuous metering.
IR meter function seems to work ... roughly, but should be used to compare like cells. (Same brand, capacity, model, charged voltage etc. ?)
Can't vouch for discharge or balance function.
Ideal for my 7s 25.9V 25.92Ah LiPo battery builds. Replaces 24V 10Ah (5-6Ah actual) oem SLA battery.
Will be mounted on my bars to monitor "fuel level" and bank voltages.
8 wire Ethernet cable adapts nicely.
Use multiple for more than 7s.
Testing battery drain (to operate continuously) with an old 3s 2000mAh RC LiPo.
Will post mAh use but should be negligible
Index
...
UPDATE:
24+ hour run test showed "87% - 67%" discharge of 3s 1500mAh RC LiPo test pack. ~300mAh/day continuous run.
Most important was that discharge was even over the 3 cells.
Better selection -
5 in 1 Smart Battery Meter - ~$7