I opened one up today, and this is what I found:
It opend like a Q100. You remove one of the three screws and replace it with a cap-head screw and washer, then you can lever it round counter-clockwise with a wrench.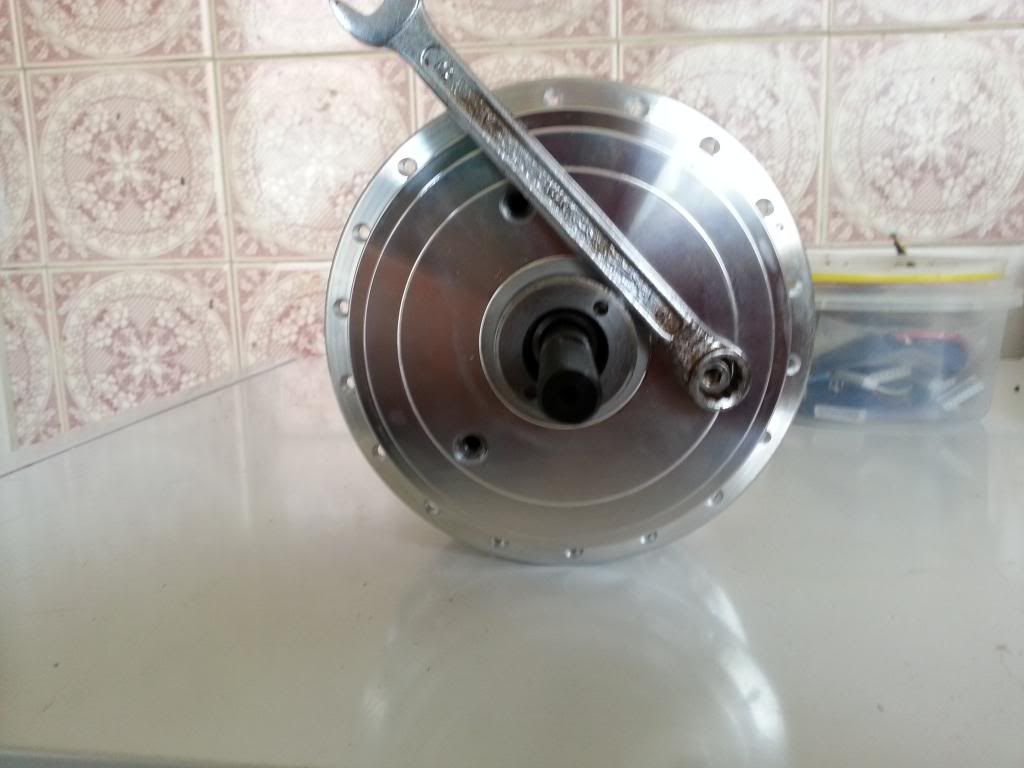 Inside, it's nearly the same as a Q100. It has two-stage planetary gear reduction. I'll give all the gear ratios later.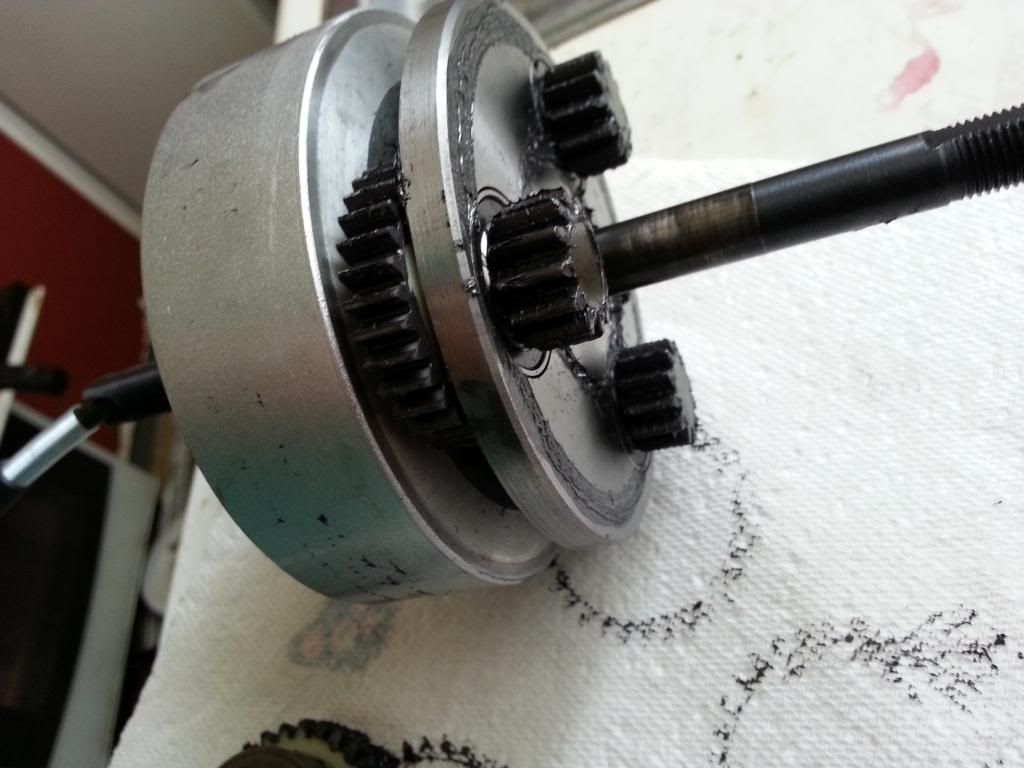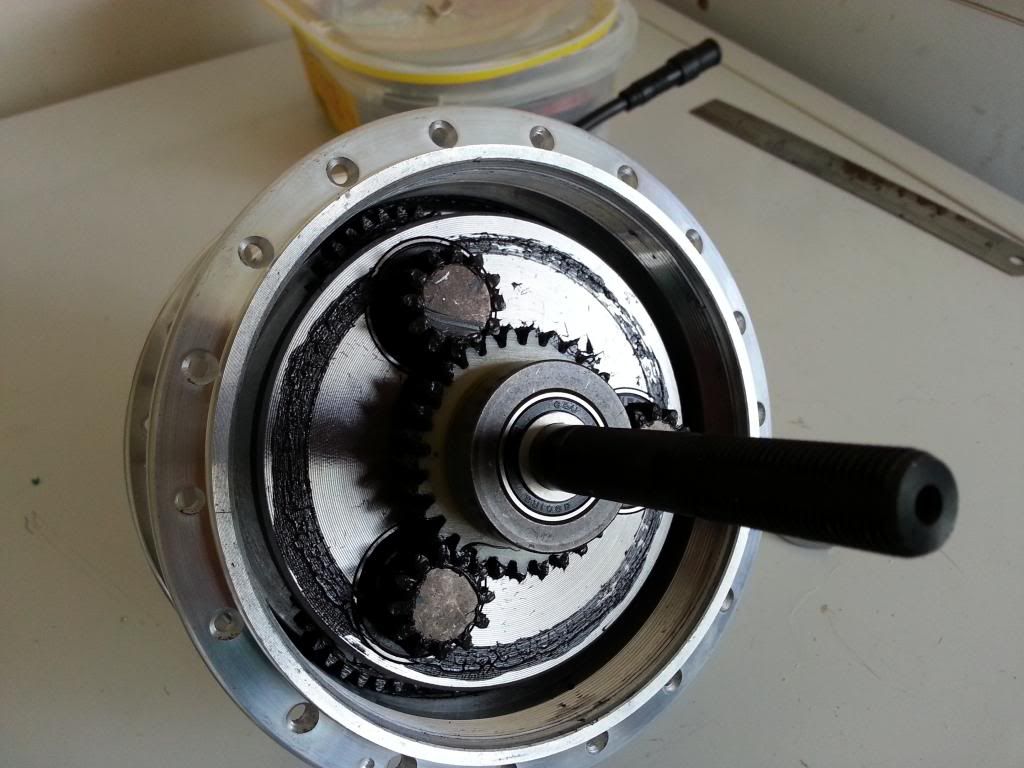 The plate only holds the gears. the clutch is in the outer cover, which is the clever bit, because it has a double clutch in it.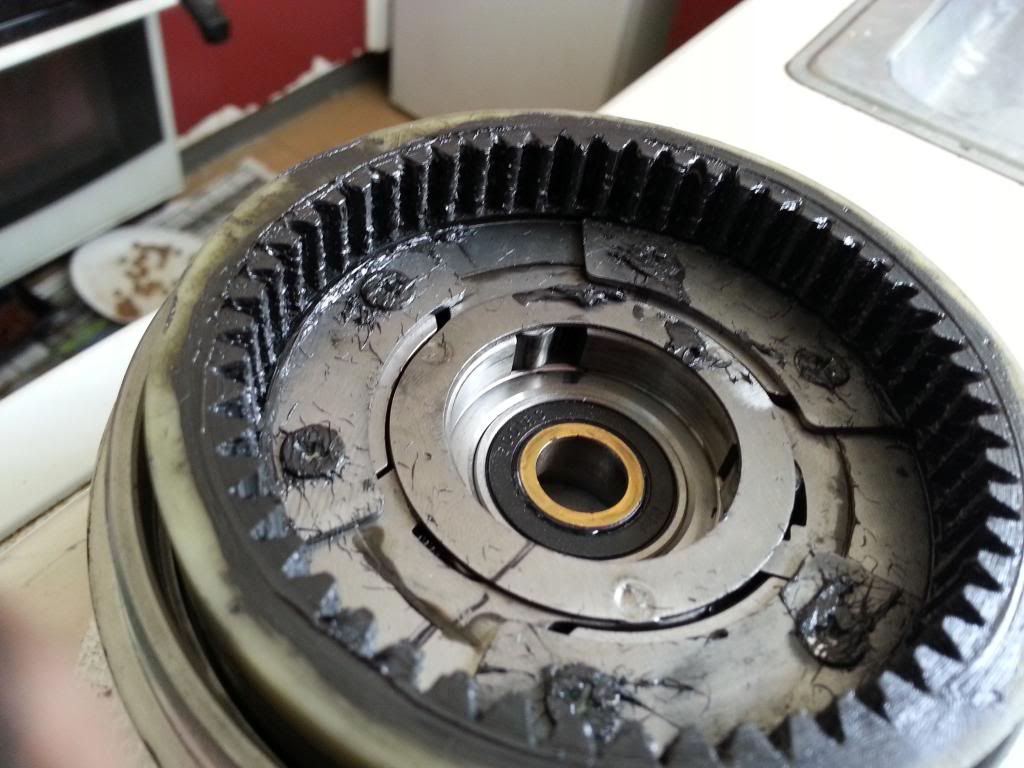 When the motor turns one way, the inner gear s locked to the side-plate, so it turns it directly. The outer ring-gear has another clutch, so it's disengaged. When the motor turns the other way, the inner gear is released from the plate and the outer gear engages to turn the plate in the same direction, but with a lower ratio. The planetary gears are turning the ring gear and inner gear all the time, but only one engages with the side-plate in each direction. The difference in ratios is the difference between the number of teeth on the inner and outer gears. There's no reason that this simple mechanism can't be scaled up for a more powerful motor.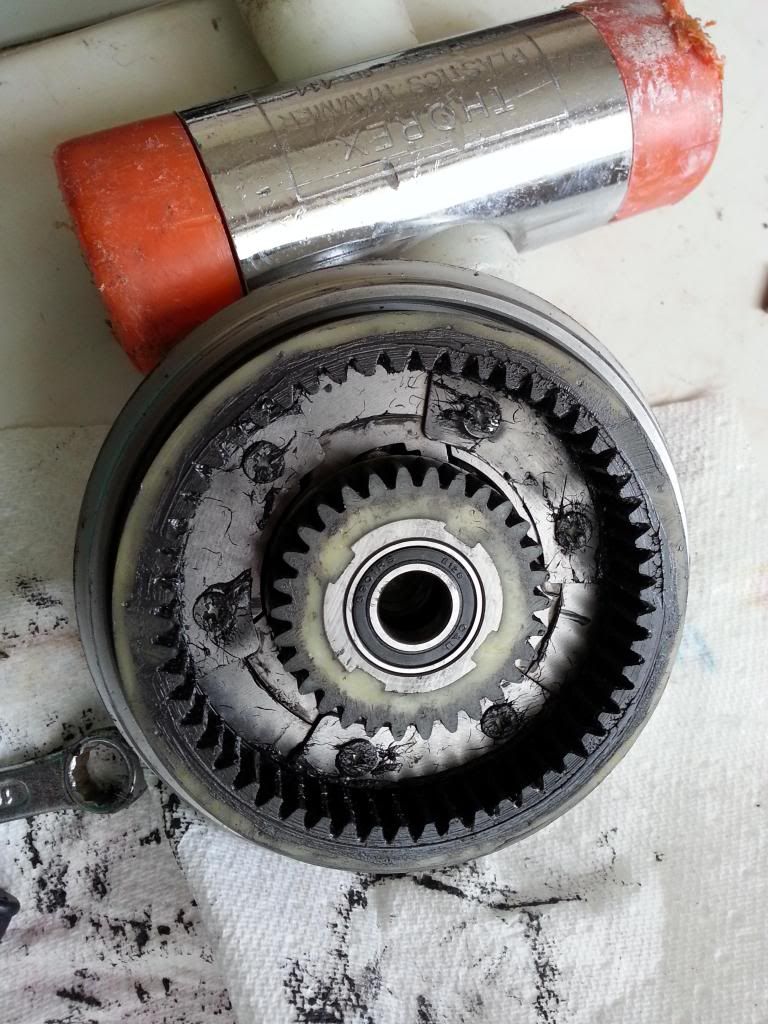 The motor looks very well made inside. There's a magnet behind the disc fixing, which gives the speed of the motor through an additional hall sensor (hiding behind the axle in the photo below).