How do I choose what pattern to lace 19" and 18" motorcycle aluminum rims? Both front and rear are 36 spokes.
I guess the rim itself adds strength to the wheel. But the load from carrying a heavy 300 rider means wheel will take a beating hitting potholes and what not at speed > 40mph. What spokes are recommended for heavy duty use? The rear rim might be able to use light motorcycle rims, avoiding washers? Or is it just bull to use motorcycle spokes? I guess for the front wheel I can only use bicycle spokes due to the holes pre drilled in the hub flanges, so what size and type spokes recommended? And what nipples?
I been looking at different lacing patterns here at the forum and it is giving me a headache.
It seems all has there own way of doing it. So what is the pattern I should choose? Those rims will deal with fat hub motor and fat rider. I am guessing the various patterns got something to do with distributing the forces in best manner. But other then that I have no clue.
Here is a raptor build by moonshine. It seems he uses regular mtb hub in the front and also mtb spokes. That might be true for the rear as well.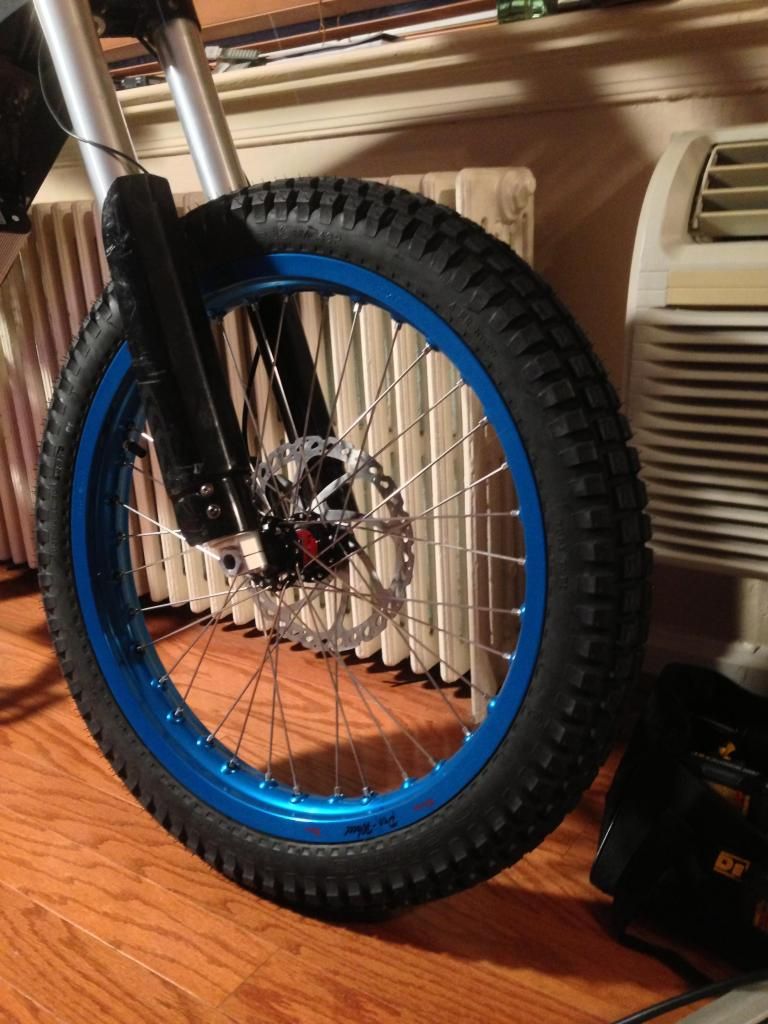 Then there is these: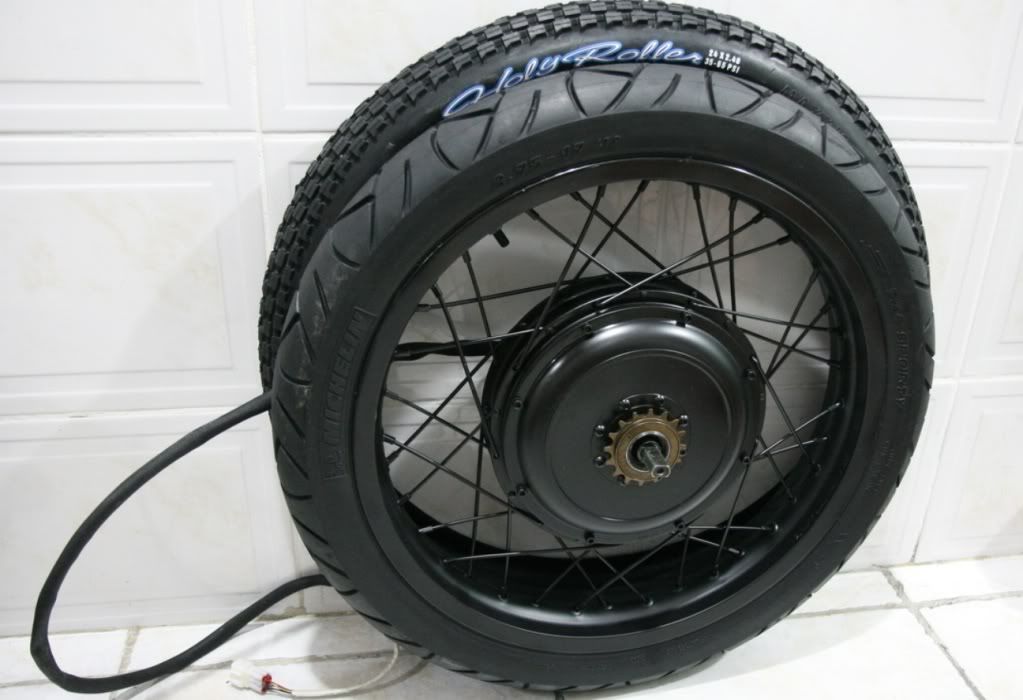 If you look at the pics there are various angles to the spokes. The bike wheel has almost straight angle. And the rest more and more angle. So what is the right angle and pattern for my rims and spokes?
And can I run these tubeless with m/c tires? I think of 2 reason to go tubeless. 1 is for weight. Dropping the tube might save a few grams, and when tire, spokes and rim are all heavy in weight at least tubeless can subtract some weight. But I think that the best reason is ease of repairs. If you get a flat caused by nails or other hard and sharp object one could just remove object and "plug" the hole. Like we do on cars. Think I even saw a Kit for converting to tubeless a while back.