Maybe not that much of a mystery but I can't find any documentation on the Android ap for a Yuyangking bluetooth programable controller. Bought the controller directly from Cyclone (China) for their 3k mid drive motor. Here's what the ap interface looks like on my smart phone.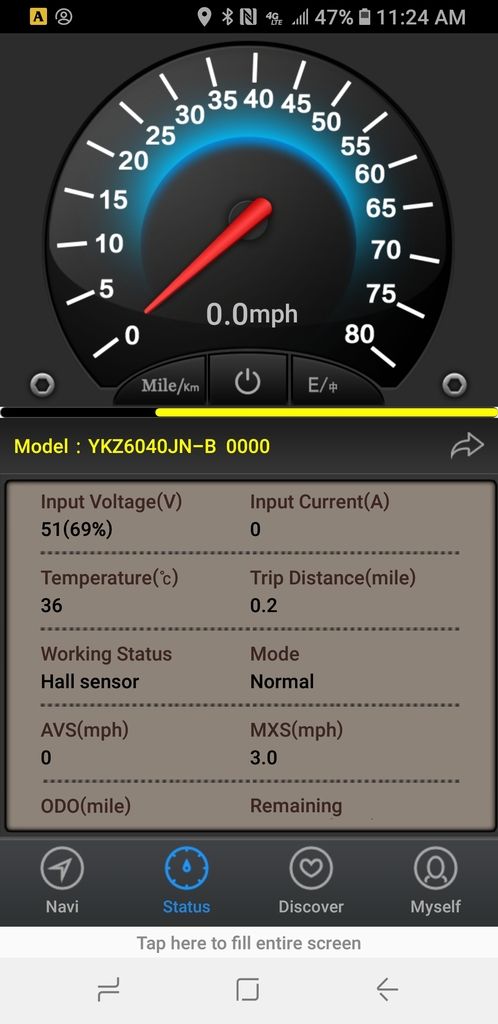 Here's what the interface looks like after a couple of hours of charging the mammoth 48volt - 20ah battery.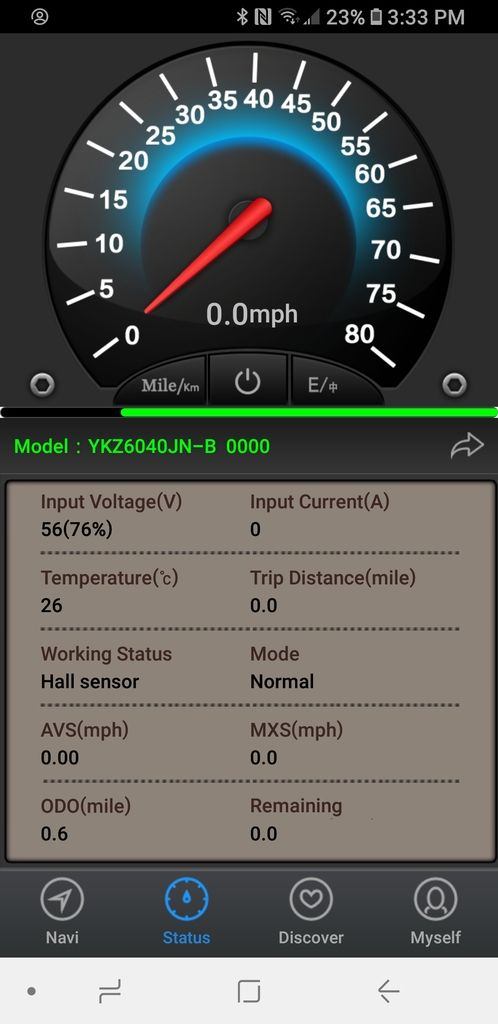 So a couple of newbie questions here for anyone who knows what they're looking at (which doesn't include me!). I don't have any inputs to this controller other than the main cable from the battery, the wiring to the mid-drive Cyclone motor, the three wires from the throttle, and a couple of wires from each brake lever that kill output from the motor under braking. No speed indicator, crank sensor, etc. I can tell you that while I was riding (when I snapped the screenshot with the yellow bar) the 'input current' reached 20amps under full load and at full throttle. Does that sound right? And if the 51 volts input voltage (again in that yellow bar pic) is accurate how far might I expect to go with 56 volts input voltage (green bar pic)?
What kind of distance indicator might I add to the bike to interface with speed/distance functionality on this thing?
And then there's the programming function. Since there was zero documentation with this controller I was kinda in the dark for a while when it came to figuring out how to use the 'program' to tame the almost violent response to any throttle input from a dead stop. While 'fast start' and 'soft start' are individually adjustable on a sliding scale and each can be individually turned 'on' or 'off', the controller was shipped with both 'on' which leads to an interesting lag to throttle input that varies from one twist of the throttle to the next. Additionally after making an adjustment to anything on this screen the setting must be 'saved' before it will take effect. Which makes sense as the Bluetooth actually changes the settings on the controller only when the application saves the changes. Duh. I can tell anyone who is interested that in my case the 'soft' start was far too soft even when the adjustment was set to the maximum 'soft start'. But the minimum 'fast start' was just right. Power delivery from the motor even with a cheapo thumb throttle is now just about perfect.
The final question has to do with the third variable on the programming part of the application: Overspeed on/off. What is this for? Any ideas?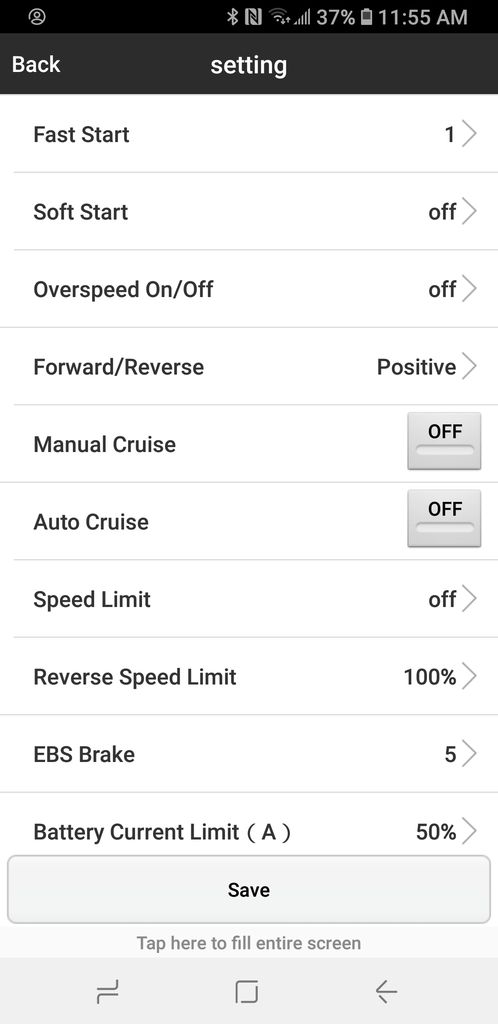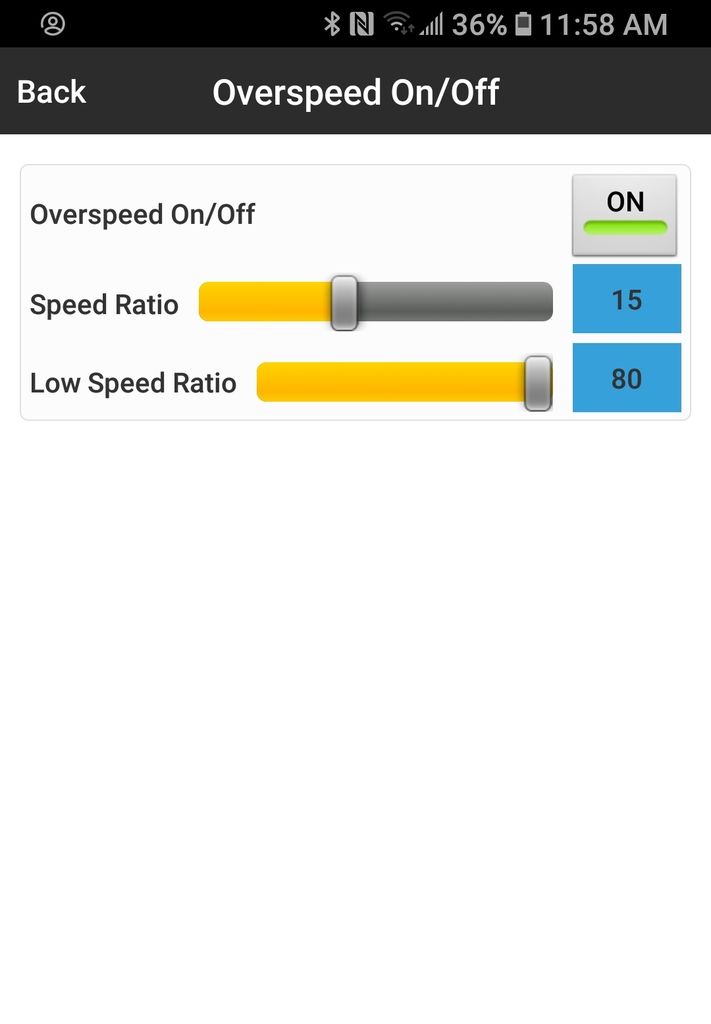 AS always thanks for any input! You guys are the best!!!
mark