finally got all the components for the 1000W 48v push tailer..
BOB copy trailer, reinforced and braced and new alloy 4mm bottom
hitch squewer on rear wheel was upgraded to shimano hi ten steel
22AH agm SLA's weigh 24.4kg and are way too heavy!!
9AH agm SLA's weigh 9kg but the controller keeps hitting low voltage dropout on big hills so no good!!
LIPO is the answer but I dont want to spend the cash, sugeestions? packing yourself etc/
pics/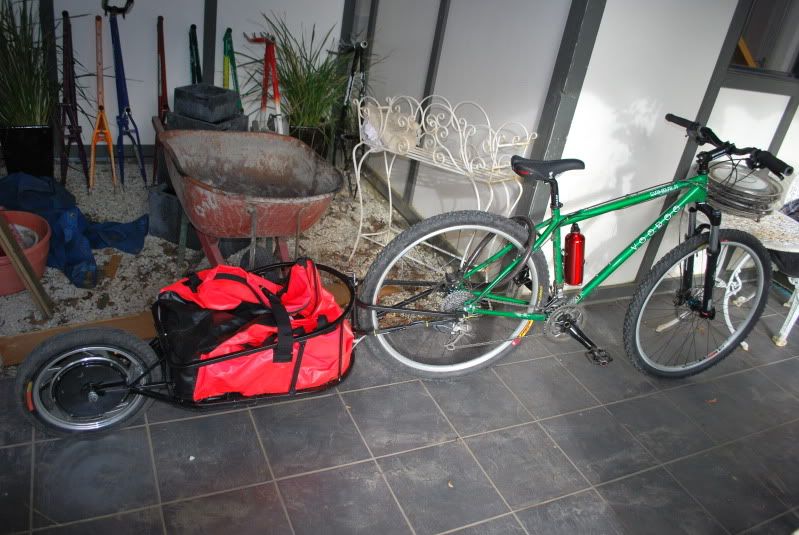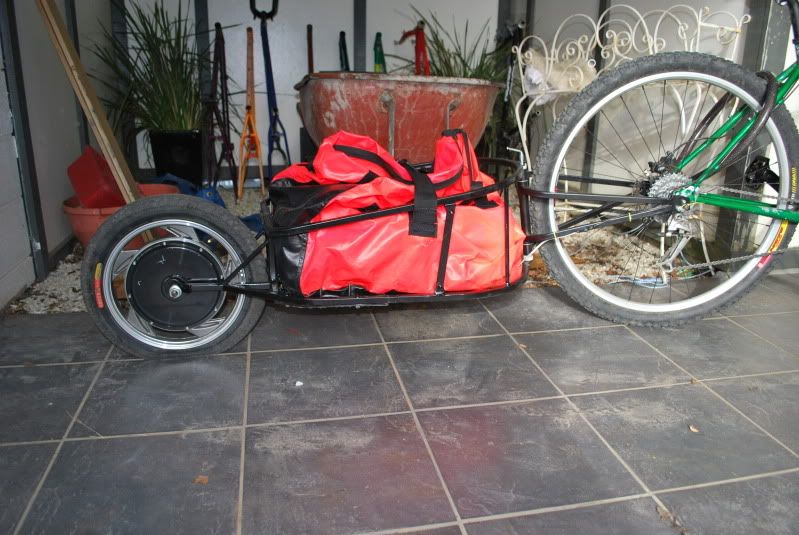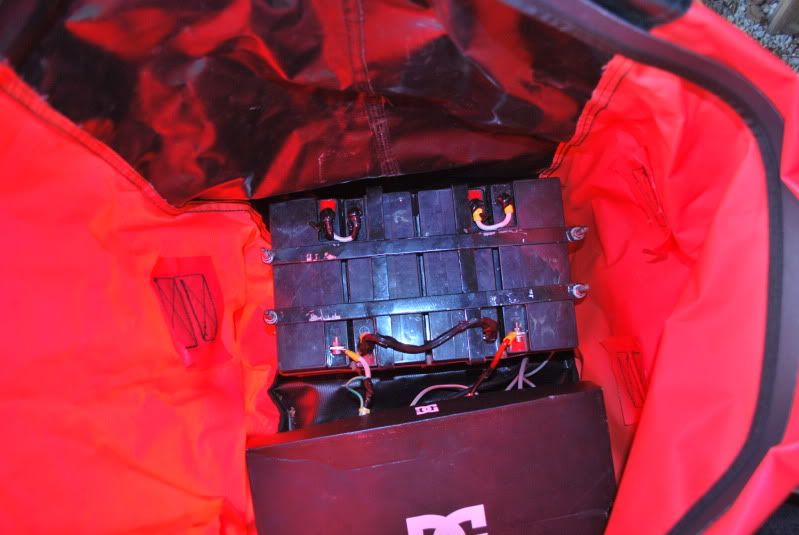 here is a video, big torque with the 22ah batteries