I made a light!
Just in time for the sun to start being up when I leave home in the morning and when I go home in the evening
Oh well, it'll become useful in 6 months or so.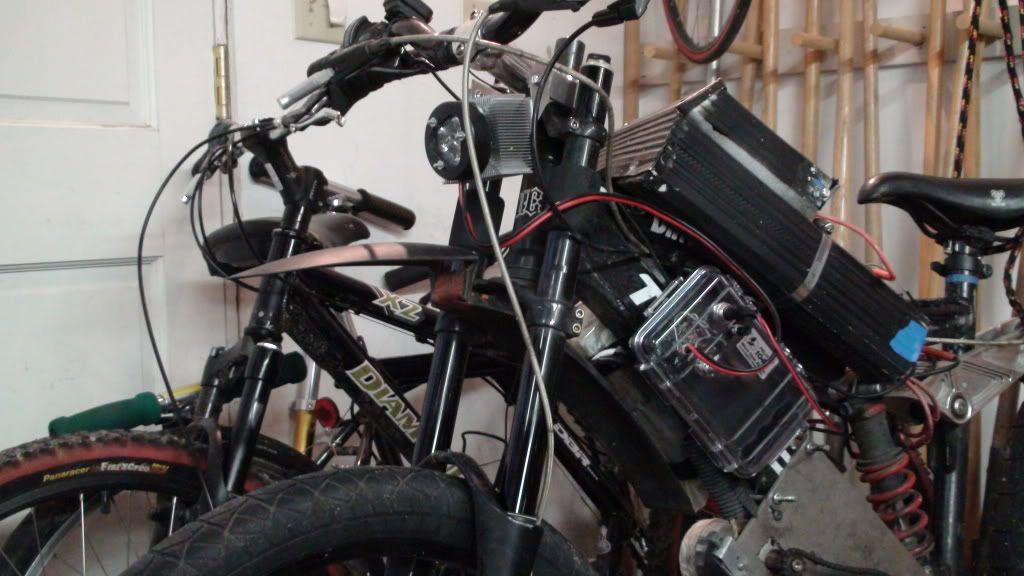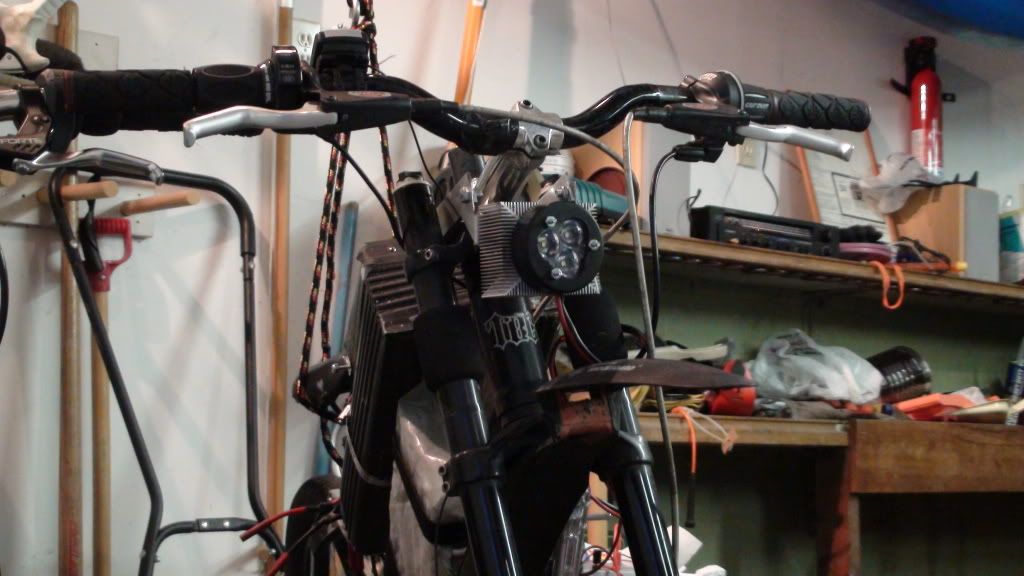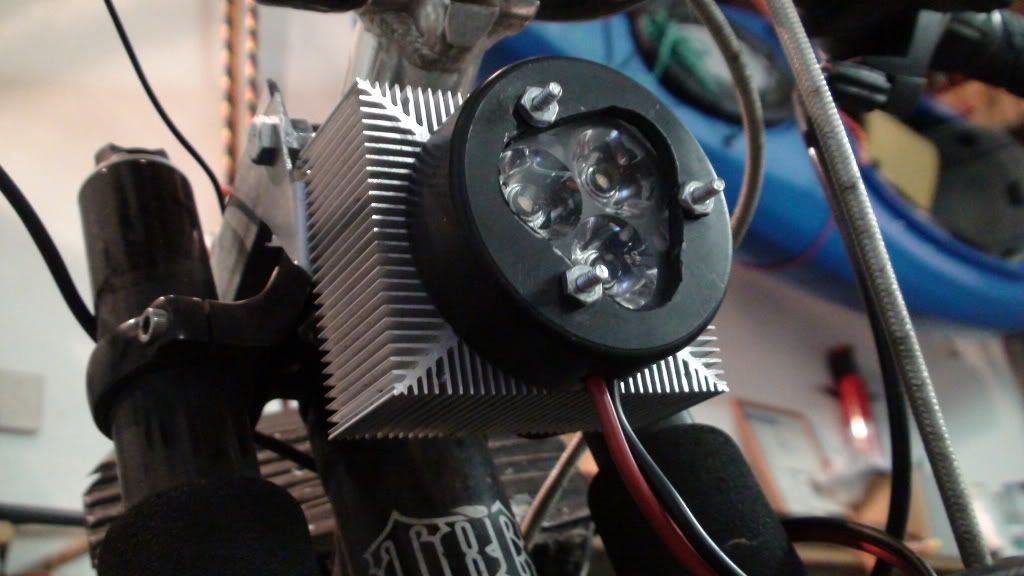 The LED's I used are three
Cree XMLAWT
LED's. I am running them at 3000ma each and they are rated at 1000 lumens each at this current. Then for the reflector I used this:
In the box is one of the little Synqor 48v-5v DC-DC converters. It feeds the LED's about 27W and draws about 30W so it does not get warm at all. I have a potentiometer to trim the output voltage. As you can see, the box and light are not complete (not waterproofed) but they have survived a couple of rainy rides already
Here's some beamshots. I locked the exposure on my camera so they would be as good as possible for comparison.
old headlight (spiderfire 700 lumen flashlight)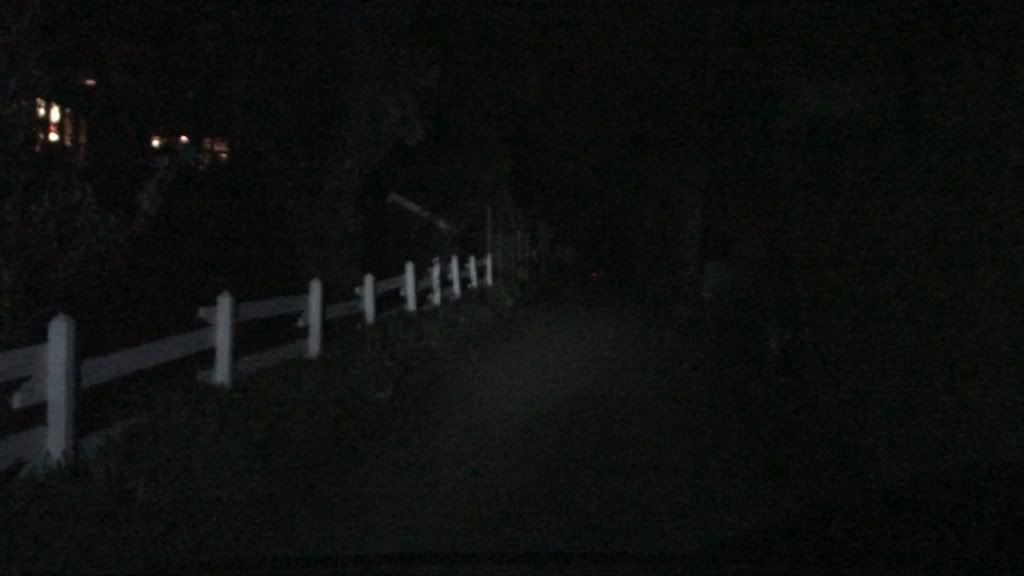 Prius headlights
Bike light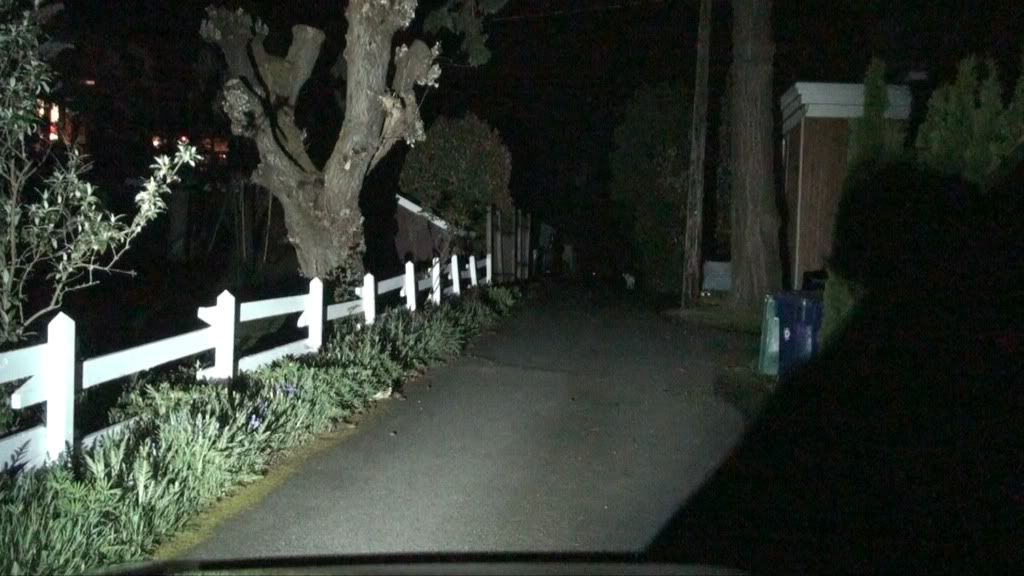 The bike is next to the car so the car casts a shadow in the right side of this photo.
As you can see the bike light is aimed pretty far down so I don't irritate the people in the metal boxes more than I already do! Also I think it's pointing slightly to the left...