http://www.youtube.com/watch?v=ytYuosP2Blg
Since I started developing drive systems 3 or 4 years ago, I have had as a goal, a chain puller that would fit nearly any bike. Finally! Shown below is a 750 Watt Drive Kit that mounts on a standard, slightly modified, bottom bracket. The only other connection to the bike frame is thru a pressure pad that contacts the bike down tube. The system pushes (rotates) into the frame under power, and is prevented from rotating away from the frame by a single large tie wrap. The entire system fits betwen the arc of the pedals.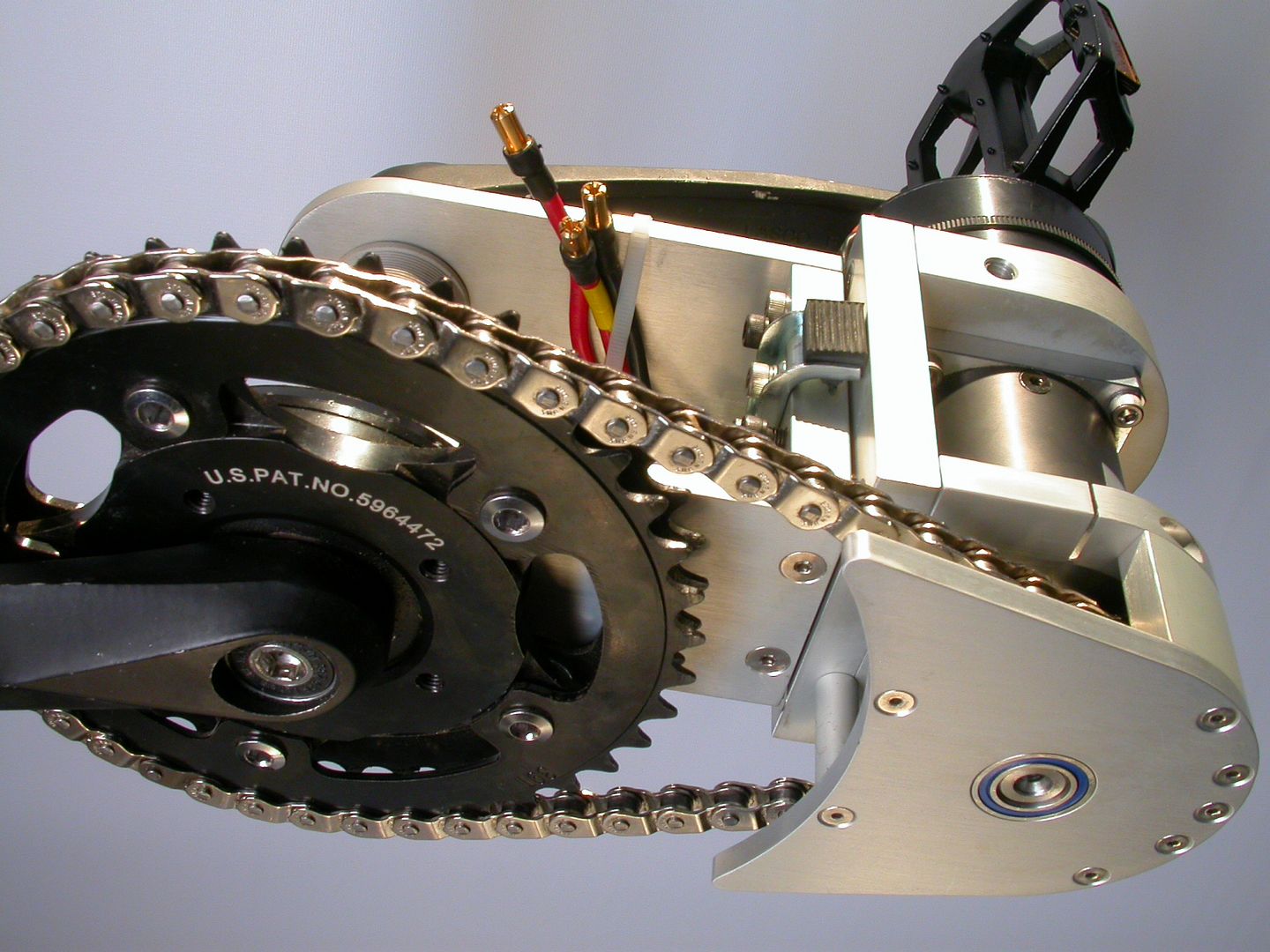 The system mounts on two arms with ball bearings that rotate on the bottom bracket spindle. To my surprise, this mounting method results in a very quiet system. RC motors have significant torque ripple, as high as 18 percent. When that torque ripple couples into the bike frame (especially aluminum frames) it set off multiple resonances that create noise. In this system, the ball bearings isolate the frame from the torque ripple. The decoupling along with the precision gearbox result in a whisper quiet system.
The motor is an Astro Flight 3205 8 turn Kv 375 rpm/volt, Rm 0.055 ohm, Io 0.8 Amp, length 1.5 inches. The gearbox is a Neugart PLE 60, 32-1, precision 2 stage planetary. On the gearbox output shaft is an Odessey 13 tooth BMX free wheel (metric). Primary drive is thru half link chain, for the small free wheel, and quietness. Vision IPS freewheeling cranks are used (EVDeals). The kit allows mounting up to 50 tooth chain wheel in either inner or outer position. The bottom bracket is a standard Shimano UN-54, 127mm. A 0.035 inch bevel is ground off the left side of the bottom bracket. This removal does not affect the ability to tighten and untighten the bottom bracket whatsoever.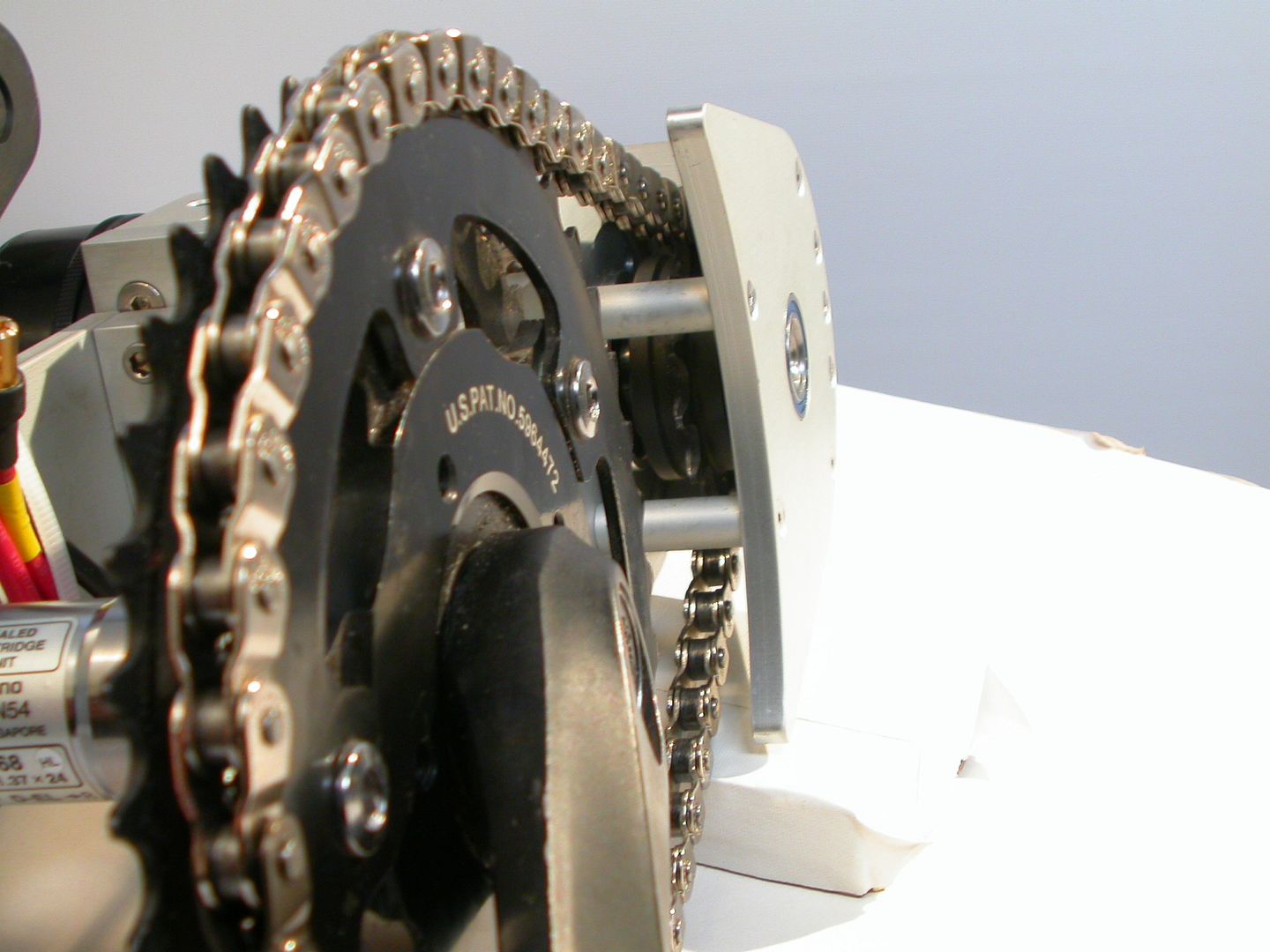 The primary chain tension is adjusted with 8 bolts connecting the motor/gearbox mounting plate with the bike mounting plate.
4 screws set the spacing (chain tension), and four screws clamp the two plates together. There is 1/4 inch of adjustment. After that, links can be added or removed.
I use 25 volt LiFePO4 battery system rated at 42 amps max (Battery Space). The Speed control is a Castle Creations HV 80.
The last picture shows a prototype system mounted on a full suspension mountain bike, which I consider the worst case. I am presently riding a Electra Townie with the final system shown in the pictures. The rear hub is an Nexus 8 speed internal. So far I'm pleased. The bike is powerful, but not drive system destroying powerful. I'm presently sorting out gearing. Pictures later.