Beta unit is boxed & in the mail.
here are a couple pics of the 1st try.
all up weight with a 6374 motor mounted:
in english: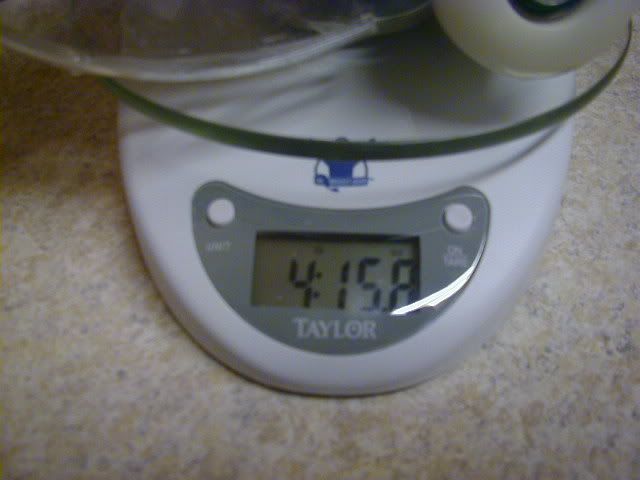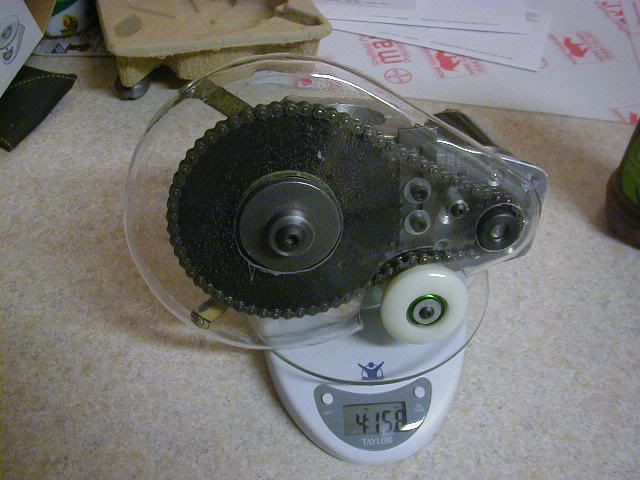 its a little heaver than i planed on, but with the .625" shaft & large bearings its plenty beefy. & i can shave weight by releiving the sprocket & swiss cheeseing the casting where its un-stressed. but that does include a slipper clutch.
head on shot:
I have a new casting pattern made to address all the little issues revealed while assembling this one. & its a little lighter also.
may give in & make the motor slide for chain tension adjustment...it will make the unit 100% more set up friendly
do you like the clear chain gaurd or do i get a sheet of black abs for it?
this is going into the beta stage now...we'll see what meets the testers expectations & where we can improve the packadge.