Due to boredom more than anything else I ordered another GNG kit and put a Cannondale super V frame into a roller with a Lefty fork. Let the butchery begin !
First thing to do is cut off the seat pedestal.
Then start building the fiberglass seat/tank/fender and battery tray, the idea this time is to make easy access to the electronics, the first bike requires some dissasembly to get to the battery and electronics, this one will have the entire fender assembly come off with just a couple fasteners.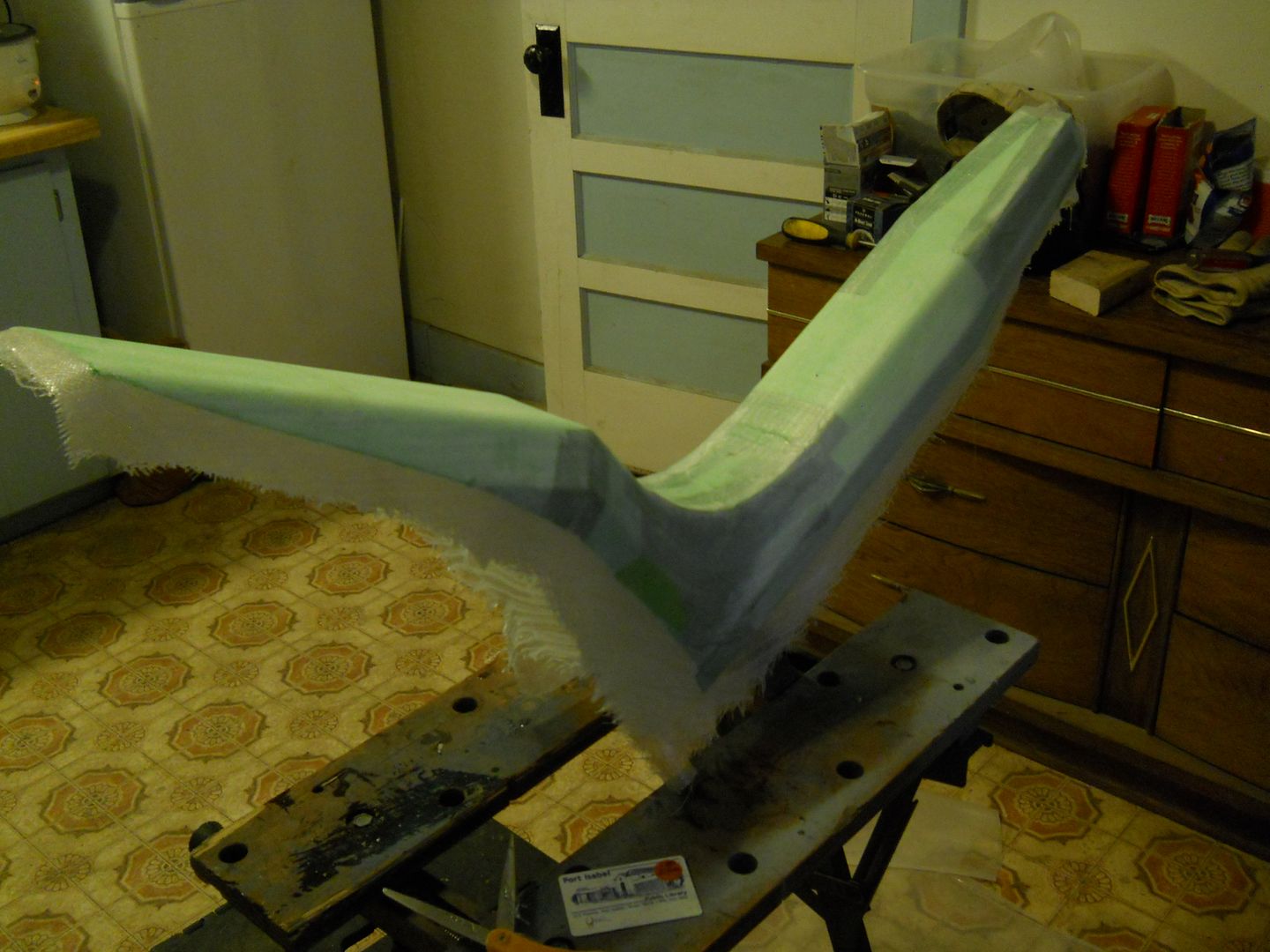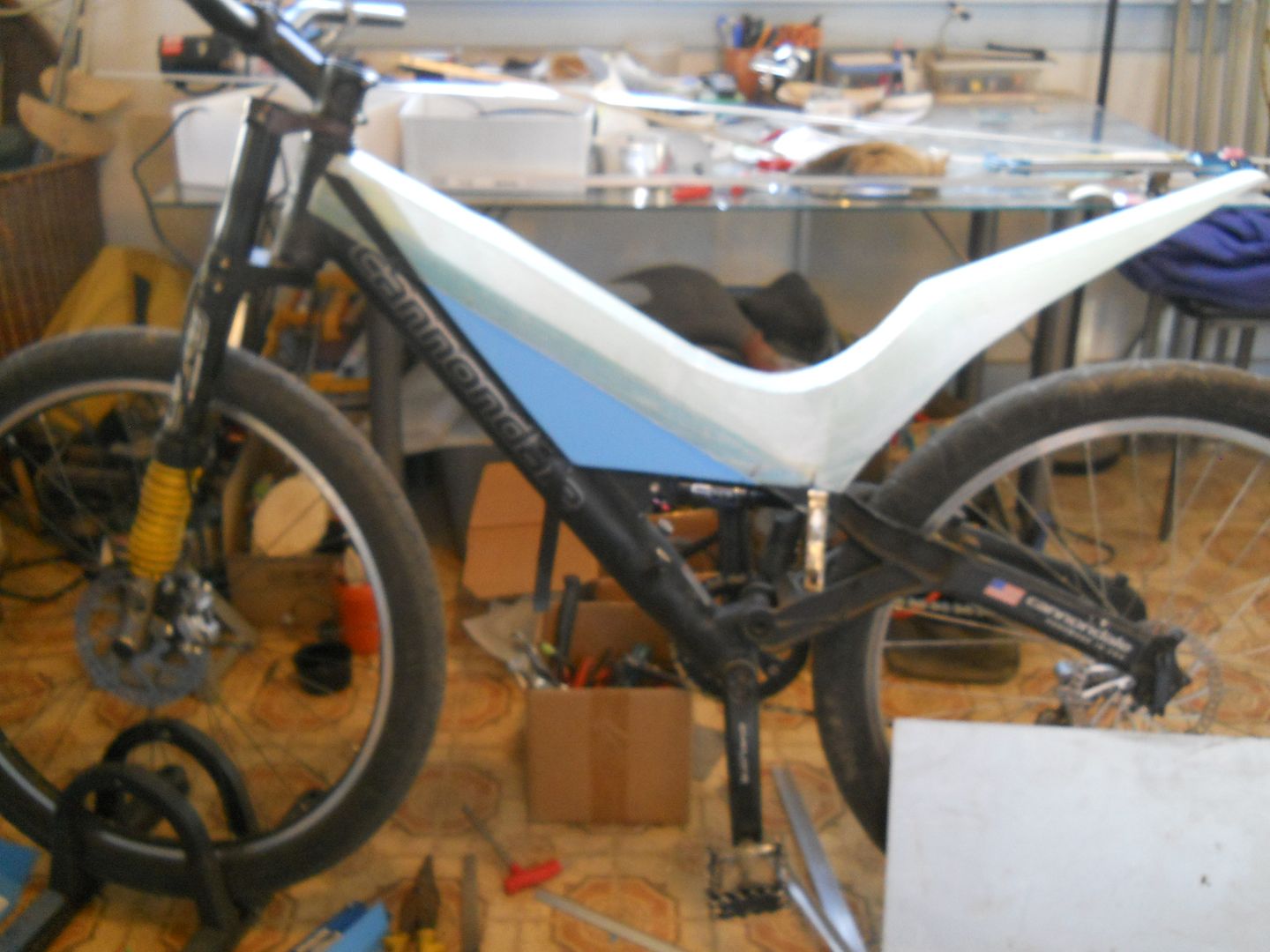 So thats as far as I've got in two days