hi everyone, im an experienced long time MTBer. used to competitively race DH, spent many years on BMX bikes, now i just ride for fun. Also Im a degreed mechanical engineer, own a welding/fabrication/machine shop and have plenty of experience with brushless electric RC cars. However I admit being a total noob when it comes to ebikes. i have an old 7" travel ironhorse 7point sitting here, begging me for a mid drive swap: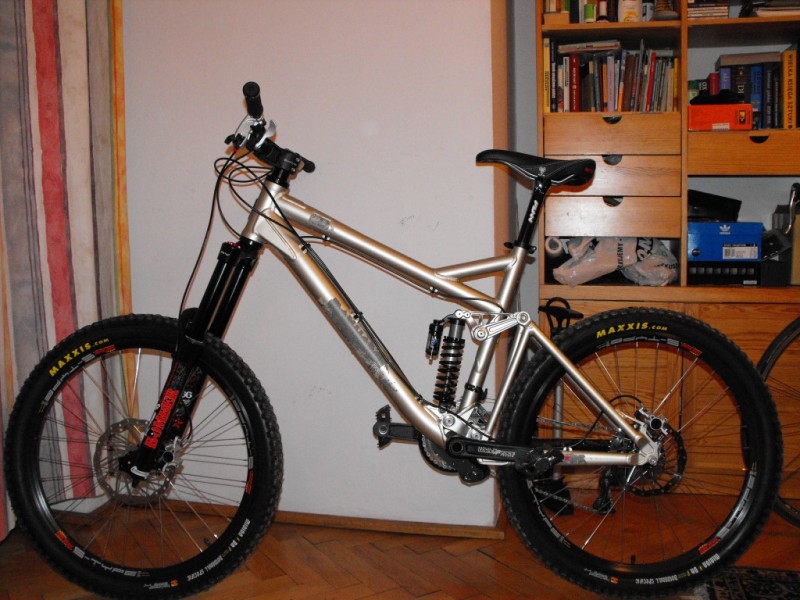 my plan is to carefully mill the BB cups from 83mm down to 73mm to accept the BBS02. however my real questions for you ES experts are:
1) how to best control the motor, has anyone experimented with using different controllers? I believe the bosch ebike mid drive pedal assist is the best controller, and wish something like that existed for the bbs-02. has anybody tried something like this speed controller:
http://kellycontroller.com/keb48201x24v ... -p-59.html
2) have any of you been able to use a torque sensor on the bafang controller
3) which batteries to use
4) is the bbs 02 bb spindle weak like the GNG? are the crank arms weak? It seems the square taper would carry over and be the same as some of the older shimano or other cranks... maybe i can swap some arms over?
thanks for the input, really exciting times to be able to purchase a 750w bb motor like this so easily