Hey,
My wife is looking for an electric bike to commute to work. It's a short commute (10km) and we are looking to have a baby carrier at the back. She has checked and found some Moustache 28.1 bike but it's expensive (but she like the look)
http://moustachebikes.com/velos-electri ... 28-1-open/
Then as she has progressed, I was wondering why didn't I buy a normal woman bike and stuff it with a bbs02 on 48V or even 36v and add myself the battery.
I went this morning to decathlon and the guy did not advise at all to do so.. but in all honesty, she's going to use it for city commute, not offroad or so.
The only advantage (apart of course being "legal") of buying a bike out of the shelves is that I can benefit from a 500 euros discount (if order in Europe) from the council. So I was even wondering of getting her one, getting that discount and make it evolve over time (but I'm sure it will still fit her requirements as she's not an hardcore rider).
Voilà, some photos of the bikes I've seen this morning but if you have any recommendation I take them !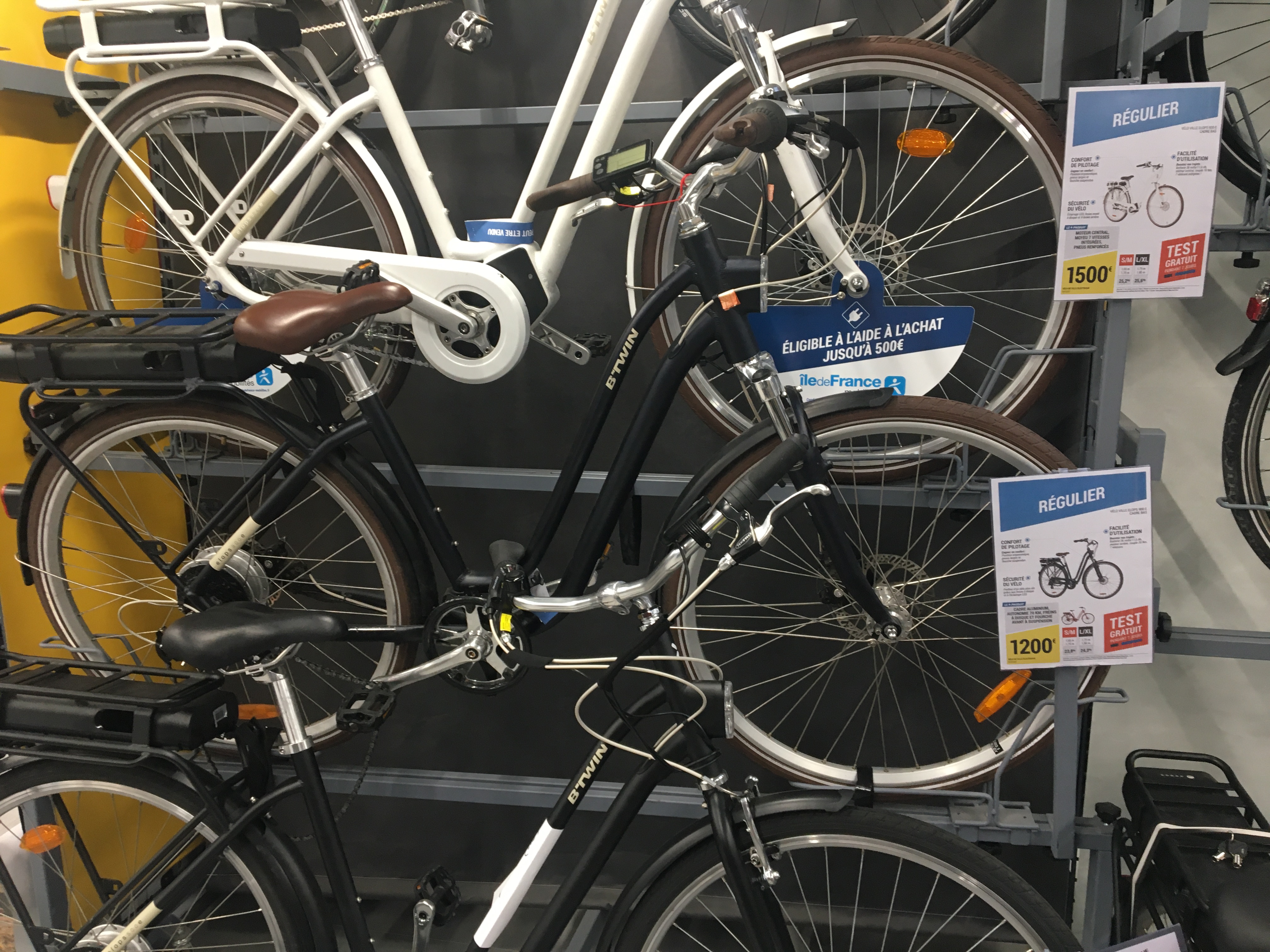 and a non elec one that I can stuff with a bbs01 etc... it seems to be solid but the guy didn't recommend to do so